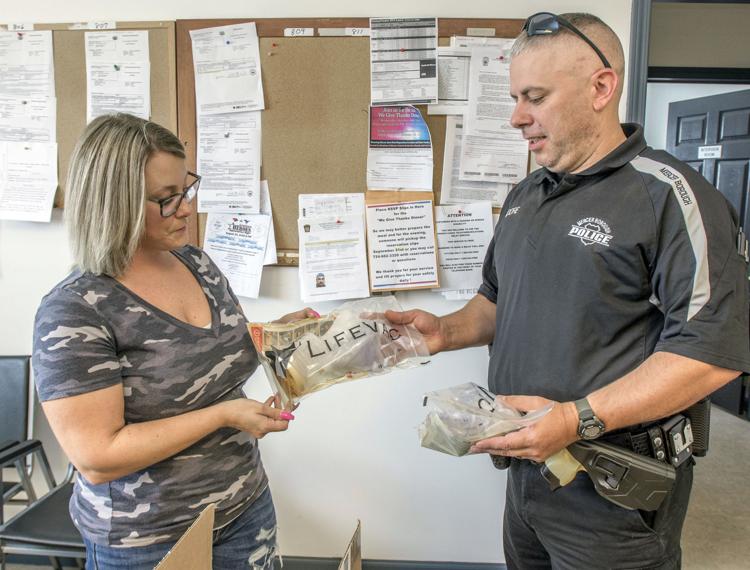 MERCER – Jamie Mattocks does not want another child to die from choking like her niece did in 2012.
Aizeya Mattocks was eight when she choked on a hot dog at Mercer Elementary School and passed away.
So, her aunt on Friday donated five LifeVac Choking Aids to the Mercer Police Department and the borough. The devices cost $70 each.
"I've always wanted to do something," Mattocks said. "It happens more than anyone thinks."
The Mercer resident also donated 10 aids to the Mercer East End Fire Department.
"I was actually like, 'I don't know what to do,'" Mattocks said, adding that she wanted to raise awareness of choking hazards.
Then, Mattocks was contacted by the inventor of the LifeVac Choking Aid, Arthur Lih, of Massapequa, N.Y..
"I thought that was my guardian angel telling me that this is who you need to work with to let people know that there are other options if the Heimlich fails," she said.
Lih's daughter was in the hospital and he met a woman there with her son who had choked and was on life support.
"That touched him to do something, because he never wanted it to happen to his daughter, or any family member," Mattocks said.
Twenty-eight lives have been saved worldwide by the LifeVac.
Mattocks also donated a LifeVac Choking Aid to Mercer Elementary.
"My goal is to get the LifeVac into all the schools in the county," Mattocks said.
She is also going to reach out to the ambulance companies, who do not carry the devices.
Mattocks hopes what happened to her niece never happens to another child.
"It's been tough, but I believe everything happens for a reason," Mattocks said.
TO DONATE a LifeVac Choking Device, visit www.LifeVac.com. Use the code JN3 to get a $10 discount.
Follow Melissa Klaric on Twitter and Facebook @HeraldKlaric, email: mklaric@sharonherald.com