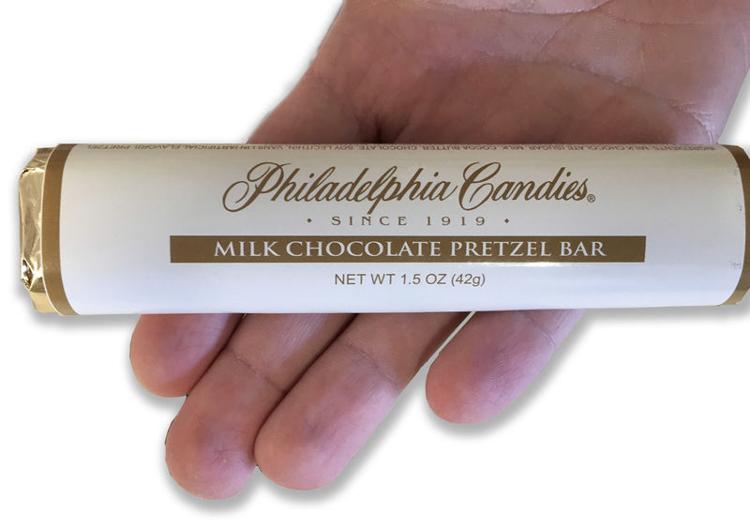 SHARON – There's more than 3.9 million reasons why Daffin's Candies and Philadelphia Candies like their candy bars.
That's because over a one-year period Daffin's sells 2.9 million bars and Philadelphia turns out 1 million, said managers of both businesses. But there's more here than just chocolate.
The two candymakers said a good chunk of these bars are shipped to organizations for fundraising. What's more, they've been doing this for decades.
"We've been doing this ever since I started working here, and that's been 53 years,'' Connie Leon, manager of Sharon-based Daffin's said.
There never has been an internal discussion about serving charities, said John Macris, director of business development for Philadelphia Candies in Hermitage.
"It's just something we've always done,'' Macris said.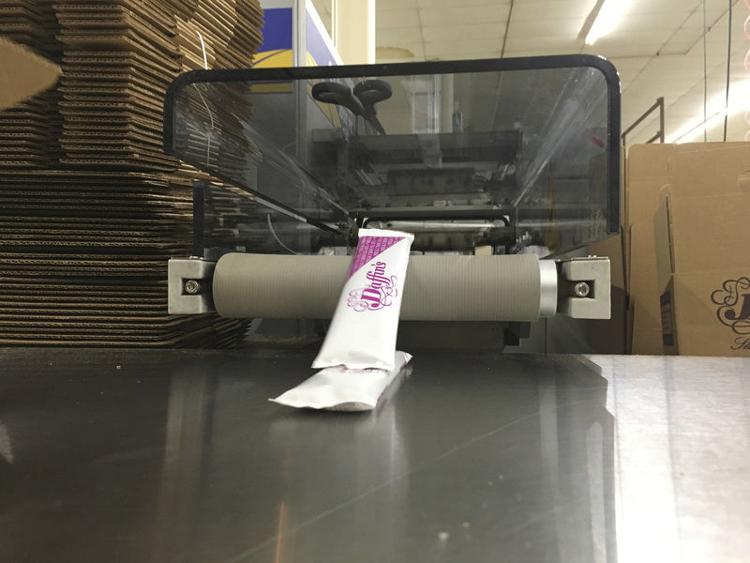 Under their respective programs, fundraisers sell their bars for $1.
Managers at both companies said they didn't feel comfortable in giving out their wholesale prices for fundraising groups. But both said it was at "good prices.''
There are a variety of candy bars produced by both companies, such as milk chocolate, dark chocolate and chocolate-covered almonds.
A smash hit for both businesses has been chocolate-covered pretzels, which they introduced in recent years. The sales are strong not only in fundraising, but in regular in-store products as well.
"Plain chocolate is still the top seller,'' Macris said. "But chocolate pretzels comes in a strong second.''
Both candymakers said they check groups out to ensure it's going to a non-profit charity or a good cause.
"We vet all request to be sure it's fundraising for beneficial reasons, like for health or well-being or for education.''
The number of organizations both companies have served in fundraising efforts is staggering. Over the past two years, Leon puts the number at just under 1,700 while Macris said his company was around 1,000.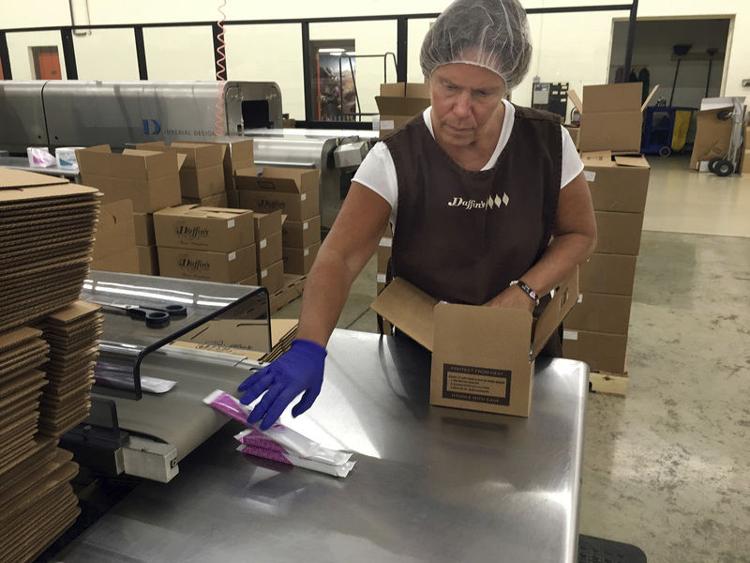 "Schools, school athletics, church groups and non-profit groups are our biggest fundraising customers,'' Macris said.
Both businesses said their fundraising programs stretches over a 100-mile radius and in some cases even further out.
But this isn't just a matter of covering a wide geographic area, Leon said.
"We can have 16 to 20 groups in the same school district doing fundraising,'' she said.
The candy bars mean a great deal to school organizations like those in Sharon City School District, said Michael Calla, the district's superintendent.
"From a school district perspective, Daffin's and Philadelphia candies are really strong supporters of our programs, both academically and for athletics,'' Calla said. "The candy bars are big sellers, and everyone loves them.''
Another factor that drives the sales is that a $1 candy bar isn't a budget buster, he said.
"People don't mind paying $1 for a candy bar that they can get right away,'' Calla said.
To keep up with the candy bar demand, Daffin's has cranked up its production capacity with improved equipment, said Stan Lefes, Daffin's distribution manager.
"We can do 94 a minute,'' Lefes said of candy bar production.
But more importantly, the company doesn't skimp on quality, Lefes said.
"We buy the very highest-quality chocolate,'' he said. "And believe me, we pay for that quality. There's no preservatives or junk in the chocolate we get. We feel that's what makes a good seller.''
And creating chocolate bars for fundraising isn't limited to certain employees.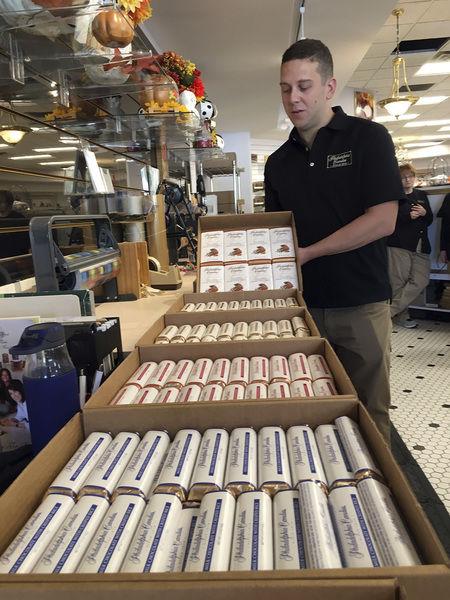 "We all pitch in,'' Lefes said.
Despite the huge production numbers, both businesses said this doesn't greatly boost their bottom line.
"It isn't a big profit-driver for us, Macris said. "But it does get our name out there.''
About once a year Daffin's will quietly have a short-time, in-store fundraiser for those in desperate need. This year it was the victims of Hurricane Dorian, which devastated the Bahamas and other Caribbean islands in September.
"It was just devastating,'' Leon said of the hurricane. "It's nice we can help some people.''