Decisions made far beyond the Shenango Valley and outside the borders of Mercer County had thunderous impact locally in 2018.
From the tariff package established in March by President Donald Trump to Gov. Tom Wolf's demand that the state adopt new voting systems to the 2018 midterm elections, doings in Harrisburg, Washington, D.C. and beyond affected the lives of people in this area, perhaps even more so than in other years.
When considering the top news stories this year in Mercer County, though, the greatest might have been the culmination of a two-year investigation by the state Attorney General's office.
Following are the top five local stories of 2018, as determined by members of The Herald staff: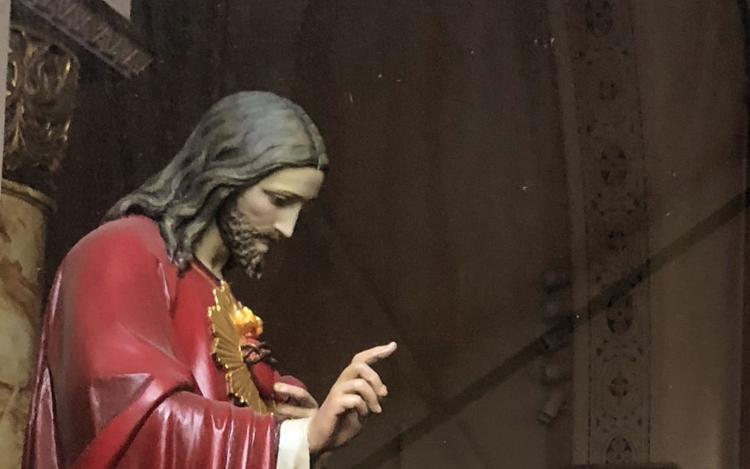 The Catholic Church sex-abuse scandal
Flanked by victims who had been abused as children by Catholic priests and church volunteers, Pennsylvania Attorney General Josh Shapiro unveiled a scathing report on Aug. 14, which cited more than 1,000 children who were abused by about 300 predator priests.
The 884-page report covered the Allentown, Erie, Greensburg, Harrisburg, Pittsburgh and Scranton dioceses. Previous investigations uncovered abuse in the Altoona-Johnstown and Philadelphia dioceses.
Shapiro's report included efforts by individual dioceses and bishops to protect predator priests from prosecution by civil authorities. Officials did not report the rape and assault of children and routinely declined to cooperate with investigations when outside parties did file complaints with law enforcement.
In compiling the report, investigators from the Attorney General's office used the Catholic church's own records, referred to in the report as "Secret Archives," which detailed wrongdoing by multiple church officials, including Catholic bishops.
The Most Rev. Lawrence T. Persico, bishop of the Catholic Diocese of Erie, was the only current Pennsylvania-based high-ranking church official to testify in person before the grand jury. The Erie diocese includes Mercer County.
"I said that I was sorry that they had to sit there and listen for two years to all that," Persico said. "They were upset. I can understand that. They are trying to get an understanding of what happened."
Persico promised to be "transparent" about the abuse claims, and the diocese established a website listing all priests and lay people who have been removed from church service because of credible accusations of abuse.
Through the report, the attorney generals office leveled accusations against priests and officials from the Erie diocese, including retired Bishop Donald Trautman for covering up allegations against predatory priests. Trautman denied the claims and said he forwarded abuse claims to law enforcement agencies.
The Pennsylvania Attorney General report shook the Catholic church worldwide. In the United States, several other states have begun their own probes that echo Shapiro's work in Pennsylvania.
Overseas, Pope Francis vowed in a statement Dec. 21 that the church would never again protect predatory priests and called on abusers to turn themselves in to law enforcement.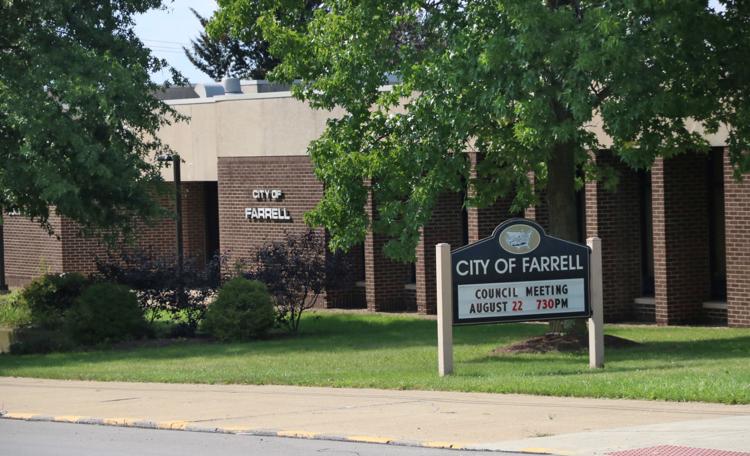 Farrell to emerge from Act 47 status
In 1987, the city of Farrell, reeling at the time from the steel industry collapse, filed for Act 47 economically distressed status. Farrell was the first municipality in Pennsylvania to file for the designation. At the end of 2018, after 31 years under Act 47, the city is expected to emerge from its shadow.
"The economic indicators are good," City Manager Mike Ceci said. "Property tax collection is strong. Real estate transfer tax has more than doubled. Houses are selling, which means the value of houses is going up."
Under Act 47, Farrell was able to collect additional income taxes from non-residents who work in the city. But it also was forced into austerity measures that included a prohibition on creating additional full-time positions.
The latter provision required city workers to wear multiple hats – literally. For example, Mike Renner, named in 2018 as the city's fire chief, is also an employee in the public works department and serves the county as a deputy coroner.
Because Act 47 municipalities have the ability to collect additional taxes from non-residents, the state legislature responded to complaints by people living outside distressed communities but working in them. The state placed a five-year limit on remaining in Act 47 status, although the law allowed extensions on the deadline.
Farrell, now in an extension, has been banking, rather than spending, the revenue from the additional tax, to show that it does not need the additional revenue that it will lose when it emerges from Act 47,
Ceci said Farrell has righted its financial future through several measures, including judicious spending and dropping out of the Southwest Regional Mercer County police department in 2015, a move that led to the regional department's collapse later that year. Since withdrawing, Farrell has provided its own police coverage at a significant savings.
One cloud has the potential to blot Farrell's sunny financial future – its dependence on NLMK Pennsylvania's plant for almost one-quarter of its revenues.
NLMK's Farrell plant, owned by a Russian-based parent company, has been hurt financially by tariffs initiated in March by President Donald Trump.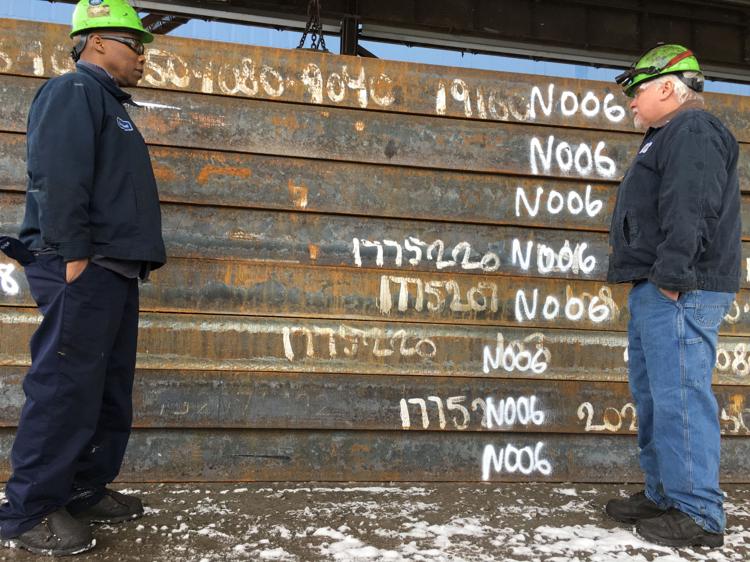 Tariffs, helping and hurting
On the trip of approximately 5 miles from downtown Sharon to the Interstates 80/376 junction, drivers can see two billboards, erected by Zekelman Industries.
The tagline on both signs reads, "Thank You President Trump."
Zekelman Industries operates two tube mills, Wheatland Tube and Sharon Tube, in the Shenango Valley, employing more than 500 people. The company's gratitude stems primarily from the president's announcement of tariffs on foreign-made metals.
On March 1, within hours of the president's tariffs announcement, Zekelman executives made a statement of their own: $1,000 bonuses to all 2,300 of its U.S. employees, including those in the Shenango Valley. The initial tariffs imposed a 25 percent levy on foreign-made steel and 10 percent on aluminum.
"They would have a very positive effect on Wheatland Tube and its prospects," Zekelman Executive Vice President Mickey McNamara said of the tariffs. "Foreign unfairly traded steel is our biggest competitor."
But the tariffs were a sword that cut both ways in the Shenango Valley. What the tariffs gave the tube mills they took away at NLMK Pennsylvania in Farrell.
NLMK imports most of the steel – from Russia, home of its parent company, and other nations such as Brazil – it processes into thin-rolled steel coil for use in items such as appliances and automobiles.
Officials from the company said there wasn't enough domestic production to meet its demand, and applied with the U.S. Commerce Department for an exemption from the tariffs on those grounds. However, three U.S. steelmakers contested the exemption request on those grounds.
During a business roundtable in August at the Mercer County Courthouse, Ron Beck, vice president for production and supply for NLMK's U.S. subsidiary, told U.S. Sen. Pat Toomey that it had paid nearly $100 million in tariff payments since the levy was established in March.
As of December, the commerce department – which is inundated with tariff exemption requests and understaffed according to officials from both parties – has taken no action on NLMK's request.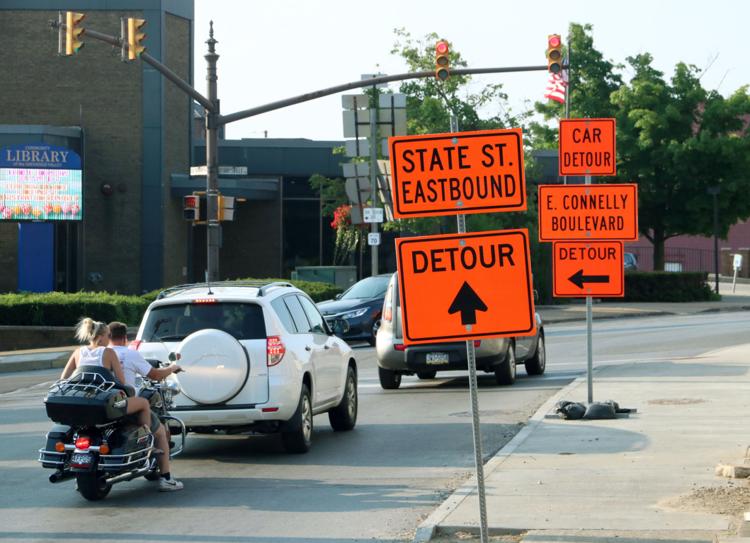 Road construction woes
According to the old joke, Pennsylvania has four seasons: Almost winter, winter, still winter and construction. By that standard, construction might have been the most brutal of the seasons this year in Mercer County.
A bevy of road projects snarled traffic and thwarted efforts to get around this year. Drivers had to deal with a major road upgrade project on East State Street and installation of a roundabout at South Dock Street and East Connelly Boulevard in Sharon.
In West Middlesex, replacement of the borough's viaduct, which carries Main Street over the Shenango River, cut the town in half and affected emergency services both in West Middlesex and Shenango Township, which surrounds the borough.
And just for good measure, a project along several miles on Interstate 80 made it impossible to avoid construction by hitting the highway.
Under PennDOT's Streetscape project, crews replaced drainage systems and curbs on East State Street from Oakland Avenue to Forker Boulevard in Sharon, and eventually will repave that stretch and East State all the way to Route 18 in Hermitage.
Work on the project's Sharon section kept the eastbound lane of East State Street closed for the second half of 2018. The official detour, mapped by PennDOT, diverts traffic more than 5 miles through Sharpsville and Hermitage to avoid about a mile of East State.
As of Dec. 30, the eastbound lanes of East State Street remain closed from Stambaugh Avenue to Forker Boulevard, with the project set for completion in 2019.
Construction of the Connelly-Dock roundabout began in March and was completed ahead of schedule in August. The realigned intersection was Mercer County's first roundabout, but not the last. Crews are scheduled to begin work in 2019 on a roundabout at East State Street and the Shenango Valley Freeway near the Shenango Valley Mall in Hermitage.
Crews also began work this year on paving projects funded by a state grant from PennDOT's Multimodal Transportation Fund. Work will cover several streets along the eastern section of Sharon.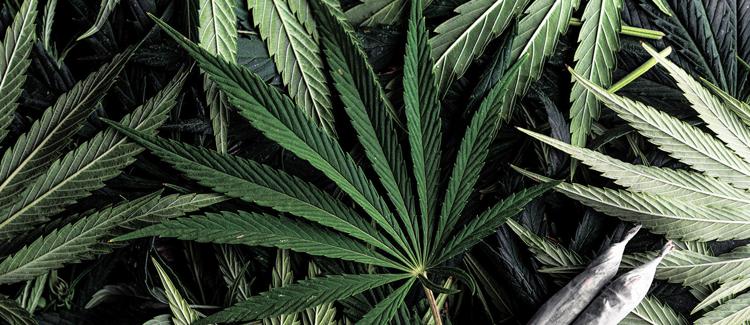 Medical marijuana
The state Department of Health awarded a grow/processor permit on July 31 to FarmaceuticalRx for a medical marijuana facility in Farrell.
The company, an offshoot of the University of Pittsburgh's LifeX initiative, will open a business at 660-680 Martin Luther King Blvd., which formerly housed Performance Processing Ventures. One building will be used for research and development, while the other will be a grow house.
The company plans to invest about $3 million in the building.
FarmaceuticalRx CEO Rebecca Lynn Myers, a Lawrence County native and former prosecutor in New York City, said the facility is purely medical and scientific to allay fears that it would become a target for recreational illicit drug users and sellers.
"We are the farthest thing from what folks are worried about, and they will realize that right away," she said. "We're just not going to be what they're afraid we're going to be."
Plans call for the company to employ about 150 people when it begins processing in 2019, with more workers to be hired later. Several hundred area residents turned out Nov. 8 for a job fair to fill open positions at FarmaceuticalRx.
In addition to processing medical cannabis for existing treatments, Myers said FarmaceuticalRx will also experiment through the University of Pittsburgh and Case Western Reserve University and other facilities to determine other uses, including cancer treatments for medical cannabis.
City Manager Mike Ceci said city officials were enthusiastically welcoming PharmaceuticalRx just as they would any scientific and medical research company attracting more than 100 jobs.