WEST MIDDLESEX— The Davis family just wants the rest of the world to see their youngest member, 2-year-old Luke, for who he is — whole, beautiful and happy.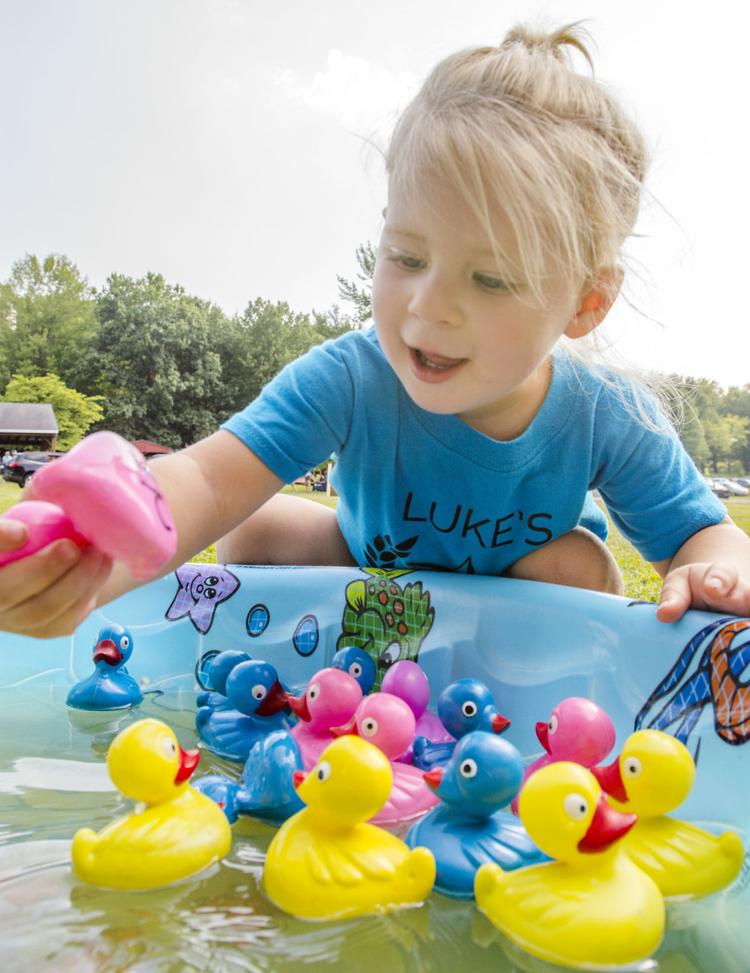 "He's curious, very busy. He loves climbing and going on adventures. Oh, and he has temper tantrums like any other 2-year-old boy," his mom, Theresa Davis, said.
Luke happens to have Apert syndrome, a genetic disorder that causes abnormal development of the skull. He has undergone 16 surgeries, one of which removed his forehead and moved it forward to give his brain more room to grow. Future surgeries will unweb his fingers, which are stuck together.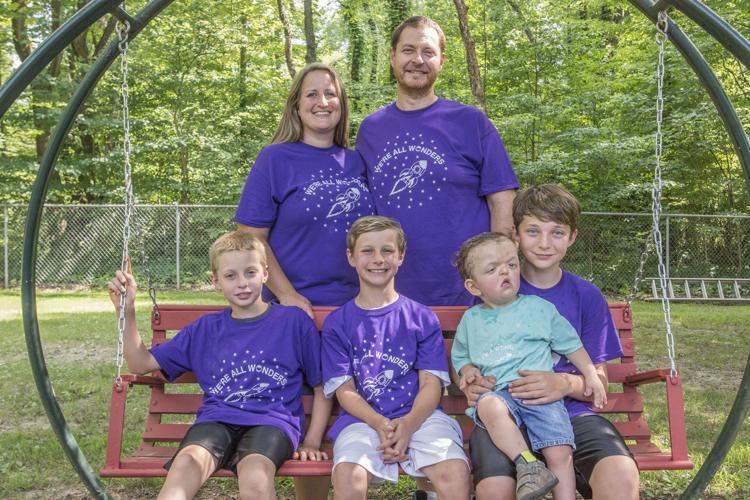 These surgeries are the most difficult part of having a son with Apert syndrome, said Luke's dad, Lew. No parent ever wants to hurt his child, but these surgeries do hurt, and yet they are necessary for Luke to live, Lew said. The fact that Luke is naturally so happy makes it even more difficult to take him for surgeries, he added.
Despite the frequent hospital trips to Pittsburgh, they are not raising Luke any differently than his three brothers, Lew said.
"I want people to see him the way Theresa and I (and our sons) see him," he said. "He really is a wonder. I am in complete awe of him. He is my hero."
Luke's Wonderful Day on Friday — which included the movie "Wonder" — was meant to raise awareness of all cranial and facial disorders so that when people see someone who looks different than them, they don't point or stare or scream, Theresa said.
All of these things have already happened to her son. And she fears what he will face as he grows older.
"My guard is always up with how people will treat him and the things they say," Theresa said.
Right now, Luke is too young to know he looks different than the other kids. But when people stare and point and follow them in the grocery store just to stare more, it hurts her, Theresa said. She's trying to develop a "thicker skin."
But hopefully she won't have to.
"The goal of Friday's event is so that instead of people saying, 'Oh what's that?' they say 'Oh that's Luke,'" said Susan Puhl, Theresa's sister and one of the event organizers.
Sara Babcock, a friend of the Davis family, has a daughter three months younger than Luke, and the two are best friends.
Her daughter, Natalie, doesn't see Luke as different, and she doesn't expect that to change as they grow older, Babcock said. All of her daughters see Luke as Luke.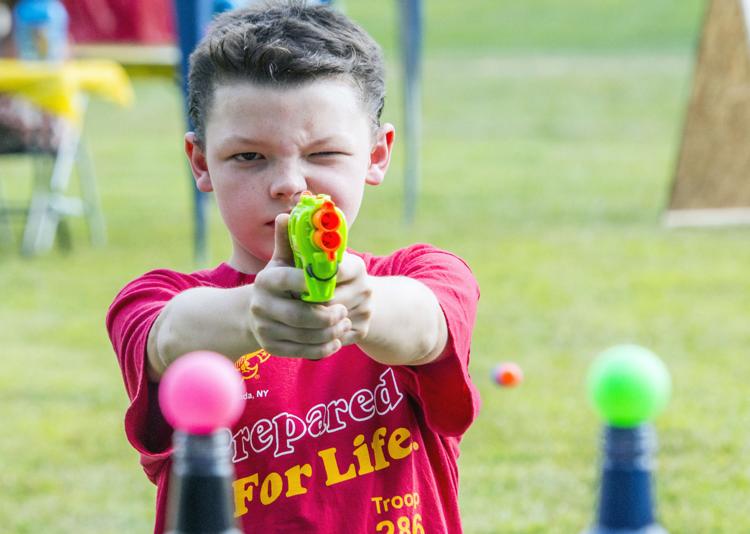 "They just see him as another Davis boy," Babcock said.
And the Davis boys all love Luke.
"They think that everyone is crazy who looks at him weird. And that hurts them, too — the staring and the pointing," Theresa said. "They see him as wonderful, and they love him. He's just their baby brother."
Brother Liam, 8, said that one of his friends once called Luke "hideous."
"I just like to think they don't understand, and I need to teach them," Liam said.
To him, Luke is "adorable." Brothers Gabriel, 10, and Connor, 13, think the same. 
It's tempting, Theresa said, to lash out at the people who are rude and mean to her son, but she always "chooses kind" every time.
"Choose Kind" was one of the quotes painted on plywood at Luke's Wonderful Day. "You're a Wonder," "BeYOUtiful," "Beyond the Face is a Heart" and "If you can be anything, be kind" were all written on signs.
Two other children with facial disorders attended Luke's Wonderful Day.
Madisyn Bowers, 6, has Crouzon syndrome. Her mom, Lisa Bowers, of Harmony, has tried to make her daughter's disease "as common as her first name," she said.
"We all look different," Bowers said. "That difference doesn't define her."
Unlike Luke, Madisyn knows that she looks different from other children.
Madisyn recently went to a Children's Craniofacial Association retreat where she saw older children with similar disorders who had had more surgeries.
"I think she's afraid of what she's going to be like in the future," Bowers said, even if Madisyn is afraid to admit that.
Jackson Diaz, 6, has Apert Syndrome like Luke, but he doesn't know what this means yet.
His mom, Melanie Diaz, of Youngstown, said she will tell him when he asks.
"I don't think he has to be defined as anybody with a syndrome," she said.
Theresa and Bowers both expressed fear of the bullying their children might face. Diaz is unafraid.
"I think regardless of what we have, bullying is a part of life. Too short, too fat, funny face — so what?" Diaz said.
The three families stay connected through Facebook with a network of others who have similar disorders. Before social media, people with cranial and facial disorders thought they were alone, Diaz said.
With roughly 200 people at Friday's event, Luke and others like him are most definitely not alone. They have an army of love.
Luke's disease gives him a new perspective, Lew said. Regardless of the challenge, there is a way through it, he said.
"I hope that he enjoys a life that is going to be challenging for him in many ways, but he doesn't look at those challenges as something that can hold him back," Theresa said. "He can do the same as everyone else. His disease will not hold him back."
Follow Natalie Eastwood on Facebook and Twitter @natalie_herald. Email her at neastwood@sharonherald.com.