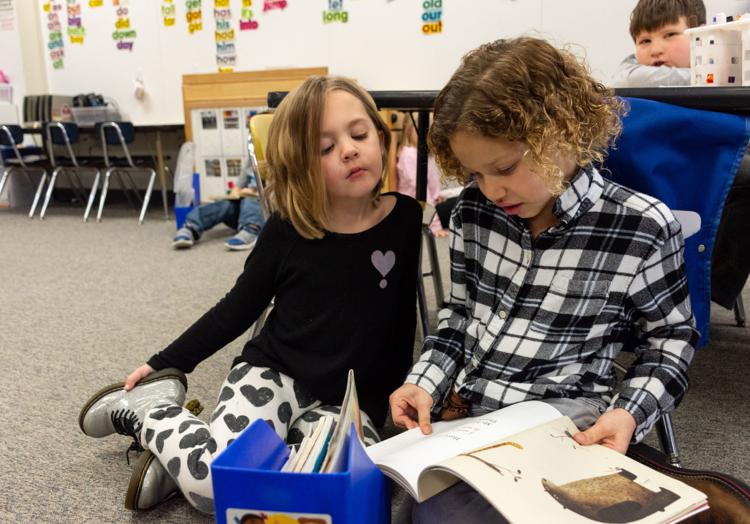 WEST MIDDLESEX — At Luther W. Low Elementary School, teachers and administrators have taken measures to provide individualized instruction for students who need additional help.
Luther W. Low Principal Dr. Tammy Mild, said the school provides support staff to teach small groups of students during math class, to meet students' needs. The school also has libraries in each classroom so students can choose grade-appropriate books on a daily basis.
Those efforts by staff and teachers to accommodate students has not been unnoticed. Luther W. Low was recognized as a Title I Distinguished School for the 2019-20 school year by the Pennsylvania Department of Education, Division of Federal Programs and Pennsylvania Association of Federal Program Coordinators.
Mild, who called West Middlesex a "tight-knit community," said the school's Title I programs are designed to foster elementary students' natural excitement over learning.
"Receiving this award is such an honor, because it recognizes the hard work of our teachers in the classroom and our students," said Mild.
GALLERY: Luther W. Low Elementary receives state honor
The elementary school, which has 225 students in kindergarten through third grade, was awarded based on improvements the school made from the 2018-19 school year to the 2019-20 school year, as measured by tests including the Pennsylvania System of School Assessment, Mild said.
The Department of Education reported that Title I distinguished school designation is limited to schools in the top five percent for achievement in the top 5 percent for growth for the two most recent academic years, and schools that made the greatest gains in achievement among all students.
"It's a great recognition to be in the top 5 percent in the state," West Middlesex schools Superintendent Raymond Omer said.
Though there was an award ceremony held this January in Pittsburgh, school officials were unable to attend. 
Mild said she would like to invite the school's teachers to a West Middlesex Area School Board meeting once district officials receive the award, so the board can recognize the work staff does in the classrooms every day.
"We're very fortunate to be the family that we are, where we're a school that kids want to come to and our teachers want them to succeed," Mild said.
Like David L. Dye on Facebook or email him at ddye@sharonherald.com.