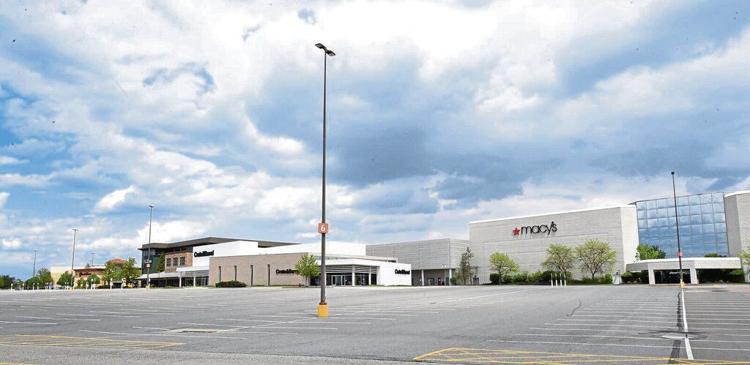 PITTSBURGH — America's once-dazzling shopping industry is facing blow after blow as department stores anchoring malls across the country file for bankruptcy, a move that could leave already struggling shopping malls permanently in the dark.
Sales have plummeted, with a record 16% drop in retail sales for April, in large part as stores have been closed for months to help curb the spread of the coronavirus. That has left shopping malls to face the grim reality of empty storefronts and late or nonexistent rent payments. Many could be forced to explore a new future focused on entertainment.
"I think a lot of (shopping malls) are going to have to close because they're simply not going to have enough tenants that are going to be able to pay for their stores," said Deborah Good, a business professor at the University of Pittsburgh. "They're not going to be able to pay the rent because they don't have the customers coming in.
"Malls themselves are going to have to shutter quite a bit."
At least 400 shopping malls across the country have closed over several decades. Credit Suisse, an investment banking company, predicted in 2017 — long before the current global pandemic — that as many as 275 shopping malls will close by 2022., a possible ripple effect after 8,600 stores shuttered across the country last year, Business Insider reported
Locally, several malls watched stores close before the coronavirus. Westmoreland Mall in Hempfield has had at least 13 closures over the past few years, including anchors Sears and Bon-Ton. A mini casino is being built inside the former Bon-Ton space.
Pittsburgh Mills mall in Frazer learned this month it will lose Cinemark theater, one of its anchor tenants. Philip Pelusi, an upscale Pittsburgh-based hair salon, and Petland left the mall last year. If the mall is unable to find another entertainment-based anchor tenant, there is a high chance it could close, Good said.
"If they can get themselves some kind of tenant to anchor there besides their movie theater, they might be in better luck than some of the other ones that are more retail-based," she said.
Since lockdowns started in March, the changing landscape for malls anchored by department stores and filled with national chains came to fruition when about 263,250 stores temporarily shuttered during the peak of the virus, leaving most with plummeting sales, according to Neil Saunders, managing director at GlobalData.
The easing of restrictions Friday as Southwestern Pennsylvania entered the yellow phase allowed mall stores with outside entrances to reopen, although indoor shopping malls remain closed. Anchor tenants, including Macy's and JCPenney, remained closed as several retail stores welcomed back customers for the first time since March.
Phased approaches are planned for both stores based on state and local mandates. Dates for when Macy's and JCPenney locations could reopen in the region was not available. A list of reopened Nordstrom stores also did not include locations in Pennsylvania.
After stores and businesses across the country were forced to temporarily close in mid-March, the U.S. Department of Commerce reported retail sales dropped more than 8%, including apparel sales falling more than 50%. At the time, it was the largest single-month decline in history.
That was until Friday, when the federal agency released figures for April, the first full month of mass closures.
Retail shopping in stores and online, along with spending at bars and restaurants, fell another 16.4% since March — smashing the previous record — and more than 21% since last April. Clothing sales dropped almost 90% compared to the same period last year, the National Retail Federation reported.
Recent research from Green Street Advisors, a real estate research firm, shows that over 50% of department stores anchoring malls across the country will close within the next two years — fast tracking disruptions that had been expected to take five to six years to play out.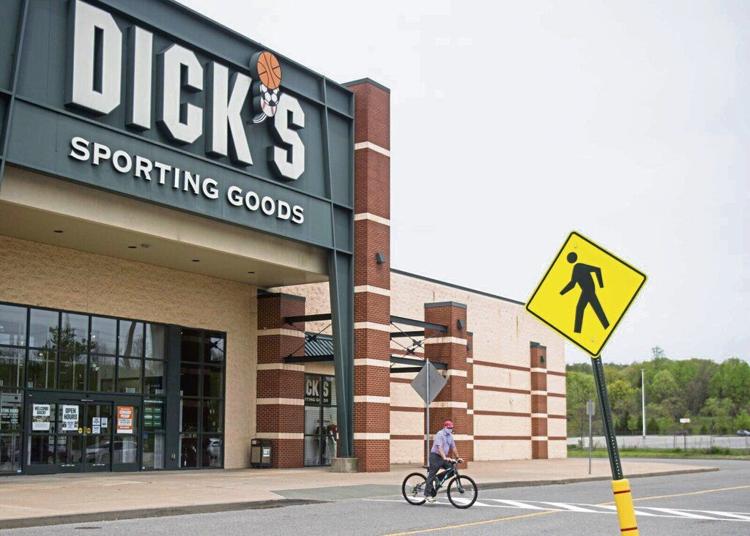 Help wanted
J.Crew this month became the first major retailer to file for bankruptcy protection. Lenders agreed to convert $1.65 billion of the company's debt into equity, The Associated Press reported. Commitments were also secured for financing $400 million from existing lenders.
High-end retailer Neiman Marcus soon followed suit, as did J.C. Penney Co. on Friday. In a May 7 letter to customers, CEO Geoffroy Van Raemdonck said the decision to file for bankruptcy was not a liquidation of the company; rather, it will allow them to alleviate debt while getting capital to continue operations.
Before the pandemic, J.C. Penney had almost $4 billion in debt.
"A huge amount of debt … that makes it really, really hard to get through this crisis because there's a huge contraction in the amount of money you're taking in ," said Mark Matthews, vice president of research development and industry analysis at National Retail Federation. "What most retail businesses are hoping is to get through this period."
In March, Macy's furloughed the majority of its 130,000 employees. Nordstrom — which in May announced 16 stores would permanently close — furloughed a portion of its corporate staff. Designer Brands Inc., which operates DSW Designer Shoe Warehouse, furloughed 80% of workers.
"I think we're going to see the whole notion of some of these big department stores pretty much go away and go back to the individual manufacturers in those areas being able to sell things directly to the customer," Good said.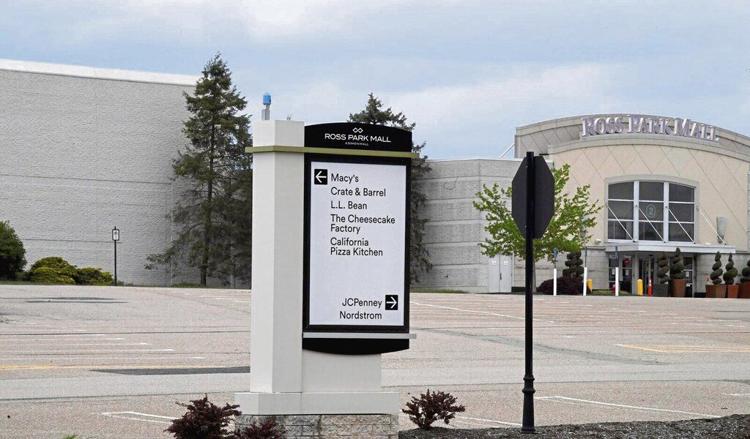 Changing landscape
As department store profits continue to fall, malls themselves are left reeling as economic impacts from the virus become more visible.
Chattanooga, Tenn.-based CBL Properties, which owns Westmoreland and Monroeville malls, has implemented changes to help stay afloat throughout the pandemic. In April, the company scrapped plans for $60 million to $80 million worth of maintenance capital expenditures and redevelopments. About 60% of its workforce, or about 300 people, were furloughed, and executives took a cut in pay.
It was not immediately clear the impacts that would have on both area malls. Stacey Keating, spokeswoman for CBL Properties, did not respond to questions for comment.
Indianapolis, Ind.-based Simon Property Group, which owns Ross Park Mall in Ross, Grove City Premium Outlets in Mercer County and South Hills Village in Bethel Park, announced the suspension or elimination of more than $1 billion in redevelopment and new development projects. They also borrowed about $3.75 billion.
Business and shoppers at malls will rebound, though only temporarily, Good predicted. A three-month resurgence will give way to slower foot traffic, leaving malls in a position similar to where many of them were months ago.
"Malls themselves are going to have to shutter quite a bit and then later on, maybe a year later, other developers will come in and they'll take the mall and redesign it in a way they need in regard to those new tenants," Good said. "So I think we're just going to see ripple effects, first with stores and then with the malls and then the changeover."
Places like Westmoreland Mall will recover, Good predicted. She added that the movie theater at Monroeville Mall and high-end retailers at Ross Park Mall will allow them to survive.
"I think that malls will need to have different kinds of anchor tenants than they do right now," Good said. "Macy's is obviously in a whole lot of trouble, just like J.Crew and other places like that are, so I don't see major department stores as being the anchors in malls anymore."
Several facilities, like Westmoreland Mall, were refocusing on entertainment before the pandemic.
Two malls in Tennessee have plans for a new public school at the former Sears site and a Dick's Sporting Goods and Dave & Buster's, respectively, the Chattanooga Times Free Press reported.
American Dream, which opened last year in East Rutherford, N.J., incorporates shopping with indoor ski slopes, a water park, ice skating rink and mini golf. Stores include those at regular shopping malls, such as American Eagle, Banana Republic and Fabletics.
"Shopping malls just aren't about your anchor store or even necessarily traditional retail stores," said Matthews of the National Retail Federation. "You have so many different businesses in there now. The makeup of malls has been changing quite dramatically over time."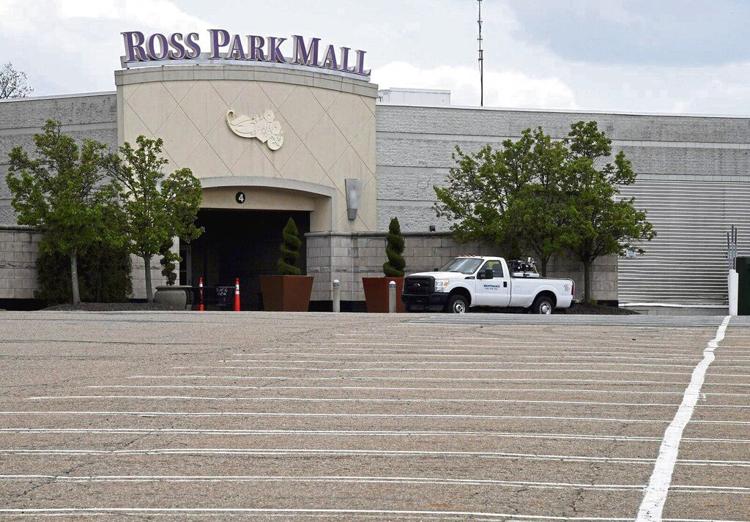 Recovering from pandemic
As malls in some parts of the country move to reopen, changes to help keep people safe also could have an impact that is not so easily measured, Good said.
"If you had social distancing and everybody wears masks, how long is that going to go on? Are people going to want to go back to those kinds of dining areas and those entertainment areas or are they not going to want to go back?" Good asked. "Is that going to impact for six months, a year, two years? What exactly is going to be that?"
Grove City Premium Outlets reopened May 8 after shuttering in March when Gov. Tom Wolf asked all nonessential businesses to close to help curb the spread of the virus. Employees are required to wear masks and have their temperatures taken. Masks, sanitizing wipes and temperature testing are available for customers.
Gap Inc. plans to reopen about 800 of its 2,406 Old Navy, Janie and Jack, Athleta, Gap, Banana Republic and Intermix stores by the end of the month, the International Council of Shopping Centers reported.
"We continue to use this crisis as an opportunity at every turn," Gap CEO Sonia Syngal told the global trade association. "As we leverage our stores as distribution hubs, lean into the meaningful acceleration of our online business and play forward the learnings from our Asia business where all locations are now open, we believe we'll be well-positioned as this crisis subsides."
Kohl's, which is an off-mall department store, reopened 25% of stores starting Monday in Alabama, Alaska, Florida, Georgia, Idaho, Mississippi, Montana, Tennessee and Texas. The chain had already opened stores in Arkansas, South Carolina and Utah.
Restrictions across Pennsylvania are starting to ease. Twenty-four counties in the northern part of the state have reopened, and southwestern Pennsylvania started to reopen Friday. Plans for when Westmoreland and Monroeville malls, along with The Mall at Robinson and Ross Park Mall, will open have not yet been announced.
"If they're able to open, able to start getting some revenue in, that helps them get through this to the other side," Matthews said.