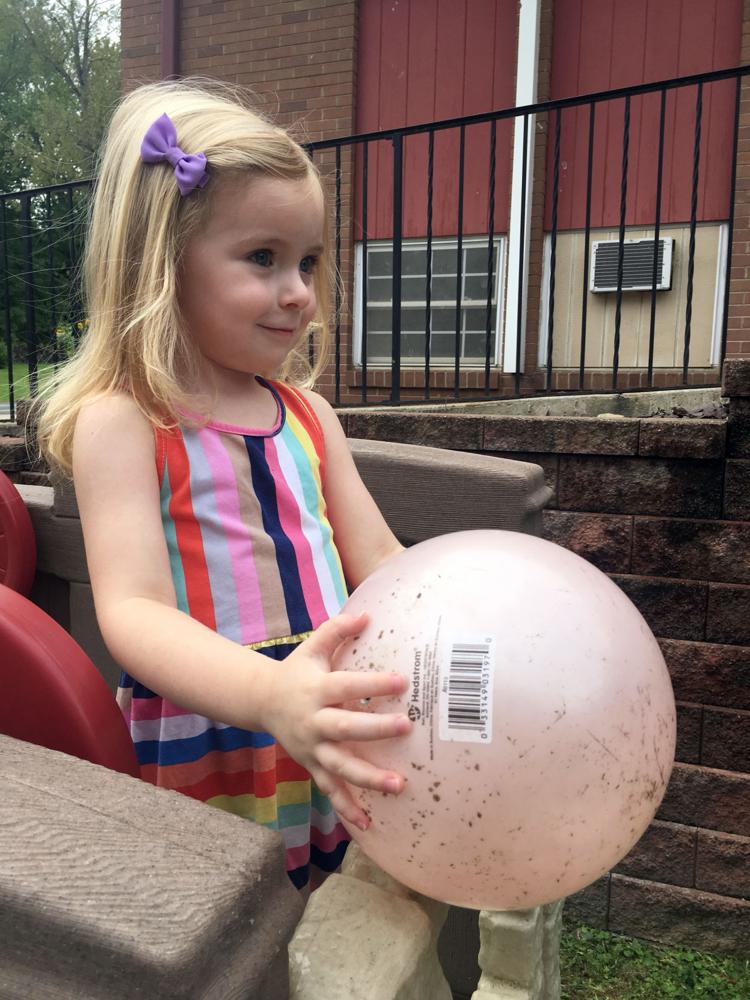 BROOKFIELD, Ohio – A Masury neighborhood getting $845,000 in improvements means a lot to Bridgette Bratton. The project includes creating a nearby playground.
"We normally go to Brookfield Community Park,'' Bratton said on Thursday as she played catch with her daughter, Rylynn, 3, in their backyard. "This is going to be so much closer.''
Most of the $845,000 came from the state's Neighborhood Revitalization program. The remainder came from other funding sources, such as Trumbull County.
All three Brookfield trustees were ecstatic.
"I can't ever remember, as long as I've been a trustee — for more than 20 years— a project of this magnitude,'' said Gary Lees, president of Brookfield Township Board of Trustees. "This will really make a difference in peoples' lives.''
Most of the improvements are in the northern section of Masury. Included in the project are paving streets and improving curbs and sidewalks along areas such as Second and Third streets.  
In the spring, residents got socked with a heavy storm that washed out yards and grabbed other debris that was dumped on other properties down the various hills.
Bigger storm drains will be added to handle heavy rainstorms. Among the project's improvements are installing six-inch storm sewer pipes to replace the current four-inch pipes, according to the project application.
Brookfield Trustee Ron Haun said that section of Masury is like others in the area that have been traumatized by the loss of industrial plants. Many of the homeowners left to seek work elsewhere or sold property to others who turned it into rental property. In the hardest cases, the houses were abandoned.
"Some of the rental homes are taken good care of by landlords,'' Haun said. "But then there are other ones who don't take care of the property.''
The work won't end with this improvement either, Haun said.
"This is a beginning,'' he said. "We're trying to bring back and revitalize the old industrial neighborhoods. We're hoping with grants like this to make improvements and continue in creating the path to good neighborhoods.''
For Brookfield Trustee Dan Suttles, the project is a personal project. He grew up on Third Street.
"I remember what the neighborhood was like in the '70s and '80s,'' Suttles said. "I want to bring it back to the way it was back then.''
He gave a big salute to those living in the area.
"They really helped themselves,'' Suttles said. "When we had a public meeting about this at the start, there were 40 residents who showed up. That's a good attendance for that kind of a meeting.'' 
A vacant lot on Mulberry Street has been targeted for the playground. The land is being donated, Suttles said. About $30,000 has been earmarked for that project, which will include amenities like exercise stations.
Paulette Godfrey, who helps shepherd projects through the Neighborhood Revitalization program for Trumbull County, said there's still some final paperwork to complete.
"I think where we're at now you're looking at construction to begin early next year,'' Godfrey said.
As for Bratton, the playground is the signature piece of the project for her family.
"It's going to be so nice to have a playground in Masury,'' she said.