A high speed police pursuit in southeastern Ohio Thursday morning resulted in a standoff and then officer involved shooting that left a Meadville man dead.
Joshua Franklin Roberts, 41, was fatally shot by troopers from the Ohio State Highway Patrol following a chase which hit speeds of more than 100 miles per hour.
The chase began at a rest area on Ohio Route 7 near the town of Fly, Ohio, and proceeded north on that highway along the Ohio River for about 30 miles before ending near the town of Powhatan Point, police said. Powhatan Point is about 20 miles south of Wheeling, W.Va.
The incident began at 8:48 a.m. when police did a registration check on a 2013 Ford Expedition vehicle with Pennsylvania registration that was in the rest area, police said. The SUV turned out to be stolen from Meadville, according to police.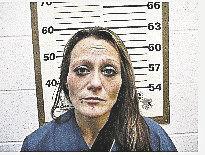 Troopers attempted to stop the SUV, but the woman driving the SUV refused to stop, police said. Kristin L. McCoy, 34, of Greenville was driving the SUV with Roberts as a passenger.
The pursuit went on for about 19 minutes north on the highway with speeds reaching in excess of 100 mph, police said.
The chase ended near Powhatan Point after troopers used spike strips on the road to deflate the SUV's tires, police said.
The SUV struck a guardrail on the east side of the highway before it came to a stop against the guardrail, according to police.
Troopers took up defensive positions around the SUV and issued verbal orders, but McCoy and Roberts at first refused to exit the SUV, police said.
Roberts and McCoy eventually complied to commands to exit the SUV, but Roberts was holding McCoy at gunpoint as they both walked toward troopers, according to police.
Both Roberts and McCoy continued to walk toward troopers, despite being given orders to stop and drop the weapon, police said.
Troopers then fired on Roberts, police said. Police did not indicate how many shots were fired or how many bullets struck Roberts.
Troopers immediately provided first aid to Roberts, but Roberts was pronounced dead at the scene, police said.
McCoy sustained a non life threatening injury to her shoulder and was taken to Wheeling Medical Park Hospital in Wheeling, W.Va., for treatment, police said.
McCoy later was released from the hospital and placed in the Belmont County Jail in St. Clairsville, Ohio, on a fugitive from justice charge. McCoy has an active arrest warrant out of Mercer County, according to Belmont County Jail officials. What McCoy is wanted for in Mercer County couldn't be confirmed Thursday night by the Tribune.
Charges also are pending against McCoy in connection with Thursday's incident, according to the Ohio State Highway Patrol. 
Keith Gushard can be reached at 724-6370 or by email at kgushard@meadvilletribune.com.