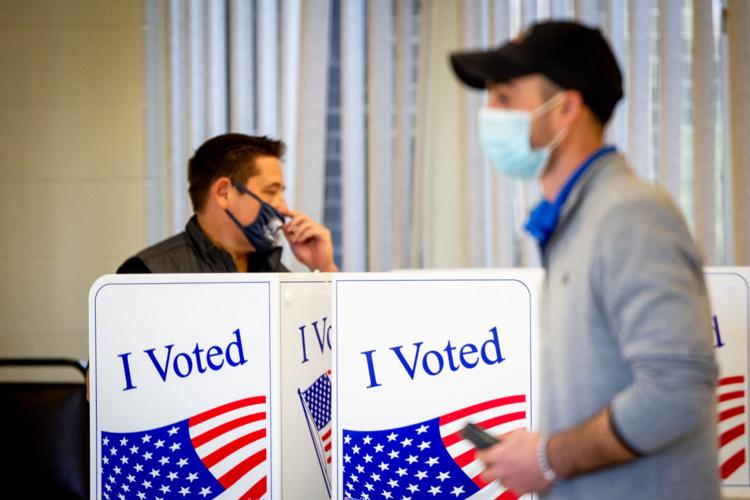 MERCER – The Mercer County commissioners, acting in their capacity as an elections board, have certified the results of the Nov. 3 election.
"We had a lot of challenges this year," Commissioner Scott Boyd said. "From a change in directors Aug. 31st ... an unprecedented number of mail-in votes ... all during a national pandemic."
The county also underwent a 2% audit, with a recount of a sampled 1,200 ballots. 
County elections Director Thad Hall said there were no issues with any of the ballots, and the audit results confirmed the official outcome.
This was Hall's first election as Mercer County's director after he replaced Jeff Greenburg earlier this year. Hall has extensive experience with election operations throughout the United States.
He said the election's biggest challenge was implementing a new set of directives related to mail-in voting, particularly state law requiring that county elections offices couldn't begin opening ballot envelopes — a process called pre-canvassing — until Election Day.
"That took a little bit of time and effort," Hall said. "Working though the process of working through the mail-in ballots, then at the end of that doing all the accounting. The compression of time becomes even greater."
Another challenge was explaining new directives to poll workers.
"But they did a good job," Hall said. "So we were very happy with how the election turned out."
The county will also participate in a risk-limiting audit, which Hall said is just another form of randomly drawing ballots to see if they match the results from a certain precinct.
"The most important audit is to make sure you process everything correctly, then there shouldn't be issues," Hall said.
Boyd thanked everyone who participated in making the election a success, but expressed reservations about voting by mail.
"Vote in person if you can," Boyd said. "It eliminates the multiple chances of your ballot being lost. It is the most secure and reliable method of voting." 
Commissioner Tim McGonigle disagreed. He said the county's mail-in voting process is secure.
"Close to 15,000 Mercer County registered voters felt it safe to cast their vote by mail in this past general election and their vote was recorded," McGonigle said. "We need to raise the percentage of voters in order to have better representation in federal, state and local government."
He said the county will work out any problems that surfaced under the new voting system.
"I want to ensure all of Mercer County that we want you to vote by whatever option works best for you and your vote is not only wanted, it would be detrimental to the election outcome if your voice is not heard."