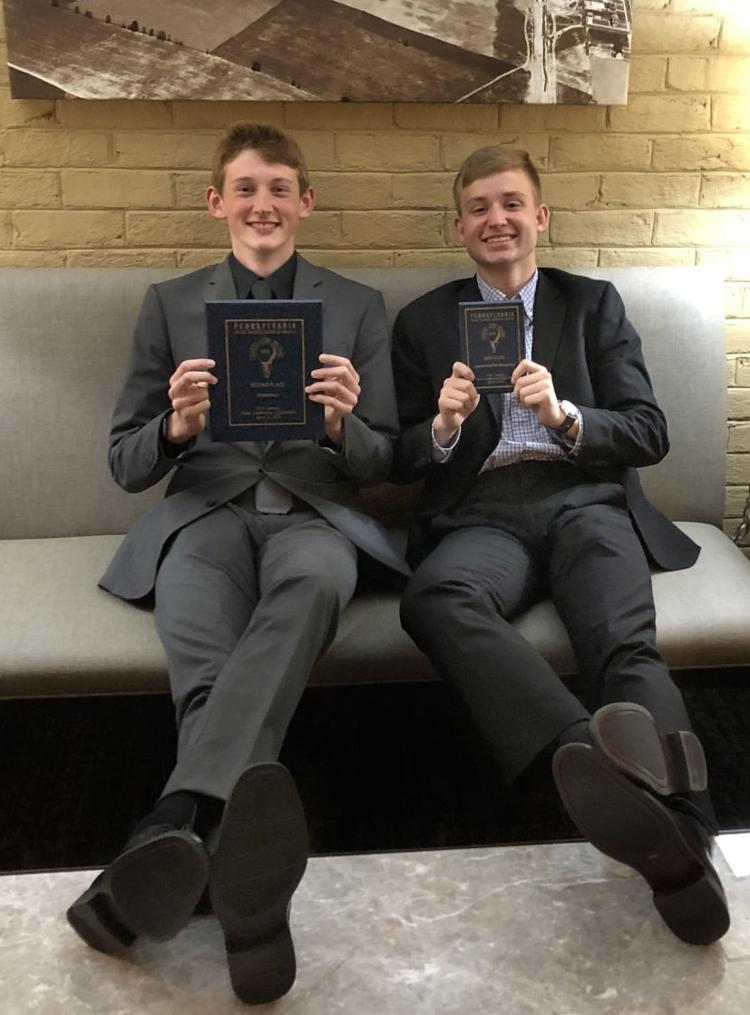 WEST MIDDLESEX — One West Middlesex Jr. Sr. High School student's business knowledge has qualified him for a national academic competition this summer.
Sophomore Sebastian Stull, 16, and senior Andy Chlpka, 17, were two of the 12 students from the West Middlesex FBLA club who attended the Pennsylvania Future Business Leaders of America competition held from April 8 to April 10 in Hershey.
Stull placed second in the accounting category, while Chlpka placed ninth in insurance and risk management. A third student, Drake Muir, placed 13th in the business communication category.
"I've been here for about 11 years, and this is the first time I can remember where we had a student go to nationals," said teacher Trisha Knight, the FBLA club's advisor.
Stull said he chose the accounting category because he plans to take an accounting minor in college, while Chlpka said he's interested in pursuing a career in insurance. The competition included approximately 5,000 people from a variety of schools from across Pennsylvania.
"There were students who said "We're a small school with a graduating class of only about 400 people," but our graduating class only has about 164 or so," Chlpka said.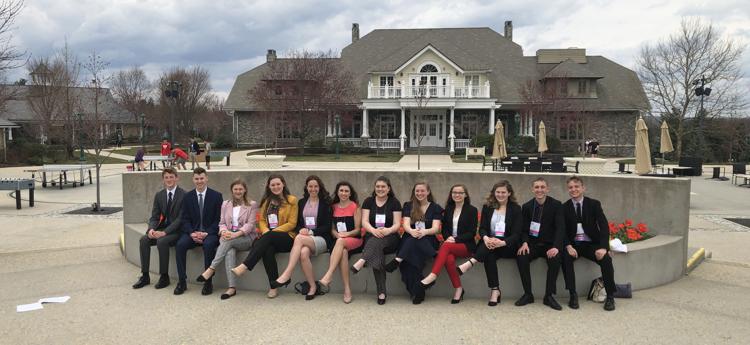 Aside from the actual competition, participants at the state-level event also participate in workshops and lectures. Unlike the competition, which is divided into categories, the lectures covered various supplemental topics that provide instruction students don't typically receive in class.
"One workshop was on how to tie business ties, since that's something you're going to have to know how to do," Chlpka said.
Another workshop involved educating students on how to apply for college, Stull said.
"There were still some parts of the process that I wasn't sure about, but overall it was very helpful," Stull said.
To prepare for the competition, Stull and Chlpka said they studied practice FBLA tests based on the real thing, a 100-multiple-choice question exam that students have 60 minutes to complete. Though only 12 West Middlesex students from participated in the competition, the school's club has 42 members who meet weekly.  
"The club's definitely grown more focused over the years," Chlpka said. "The students who do it are there to improve themselves and do the best they can."
Stull said FBLA participation will help him in the future.
"It's probably my favorite club — there's a lot to learn that can prepare you for college or the business world," he said.
The national competition will be held from June 29 through July 3 in San Antonio, Texas, with over 10,000 FBLA members in attendance. The event will include students from the United States and overseas, including Europe, China and South Korea.
Like David L. Dye on Facebook or email him at ddye@sharonherald.com.