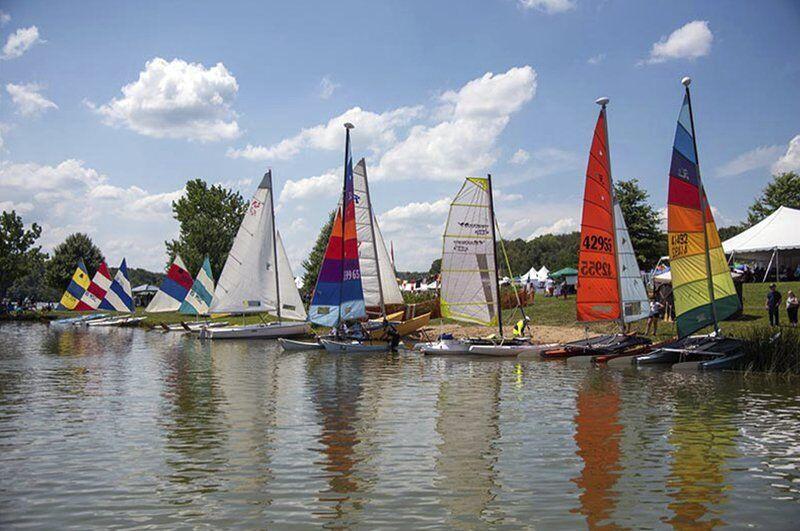 PORTERSVILLE – There are a couple of things about Lake Arthur's location that make it an ideal spot to host the 2021 Moraine State Park Regatta this weekend.
First and foremost, it's outside.
That makes it a natural for Regatta organizers' decision to refresh the event — which was canceled last year because of COVID-19 — with a renewed focus on eco-recreation. A "Get Moving!" component of the regatta will introduce visitors to the activities available at the park.
"We have a fair amount of different vendors that are coming and donating their time and expertise," said Mei-Ling Blackstone of Appleseed Events of Pittsburgh. "They're going to be leading all kinds of events through the (Aug. 6-8) weekend, such as kayaking, paddle boarding, yoga, hiking, sailing.
"That really goes toward the environment and helping people experience the outdoors in a more eco-friendly way."
The second great thing about the lake's location? It's practically in the backyard of people who may not be aware of it.
"It's a very important event that we use to highlight all the activities that can be done at Moraine State Park," said Mike Hall, regatta president. "That's the whole purpose of the regatta — canoeing, kayaking, sailboating, stand-up paddle boarding, hiking, bicycling.
"A lot of people don't realize the gem that's up there. It's the hidden jewel because there's just so much to do, and it's a beautiful lake. We're trying to draw the Cranberry and North Hills people out there because you just jump on (Interstate) 79 and you're there in 15 or 20 minutes."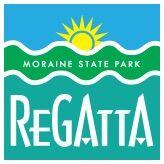 New events, according to Appleseed Events owner Amanda Becker, will include a 5k walk/run on the Sunken Garden Trail, which was adopted recently by the Moraine Preservation Fund. Registration proceeds will benefit the fund, a nonprofit, volunteer organization that supports the park and has helped to develop multiple wildlife restoration projects.
Also new will be the Pittsburgh Paddlesport Race — relocated to Moraine after two years in the Steel City — and the PA SUP Championships, sponsored, respectively, by the American Cancer Society and SurfSUP Adventures. The latter will include divisions for kayaks, canoes and SUP (stand-up paddleboarding).
Another Regatta first will be the dedication of an ADA-accessible dock on the South Shore. The dock was funded by the Leadership Butler County Class of 2020-21.
Not all regatta events, though, will be on the water. The schedule includes a cornhole tournament, a butterfly release, guided hikes, yoga, tai chi, archery, a car cruise and a food and craft marketplace.
Because last year's events to celebrate the park's 50th anniversary also were canceled because of the pandemic, a portion of the regatta will be dedicated to a "50 + 1" observation.
"I definitely think people are looking forward to it," park manager Dustin Drew said. "We've had visitors coming into the office to ask about it. I work closely throughout the year with the committee that puts that regatta on. I think they've been very conscientious about how they're going to offer the event this year, making different adjustments, beginning way back months ago when we weren't sure what kind of restrictions would be in place.
"So they were able to keep it a little bit fluid and adjust things as restrictions changed. They were very dedicated from the beginning to try to offer some type of event this year that showcased what you can do at Moraine. That's really what the event has been about, and that's why the park has always been a big supporter of it."
The 2019 regatta attracted an estimated 23,000 people, and organizers are hoping that a year without the event will whet the appetites of even more folks to attend in 2021.
"We're predicting an increase from 2019; we're predicting about 25,000," Blackstone said, adding that the event will follow whatever CDC pandemic guidance is in place at the time of the regatta.
"We're hoping we get there, and it's perfectly understandable if we don't because it's just a very unsure time right now. But we are hoping that a lot of people will come out and enjoy the weekend."
A COMPLETE schedule for the weekend is available at morainestateparkregatta.org/schedule.