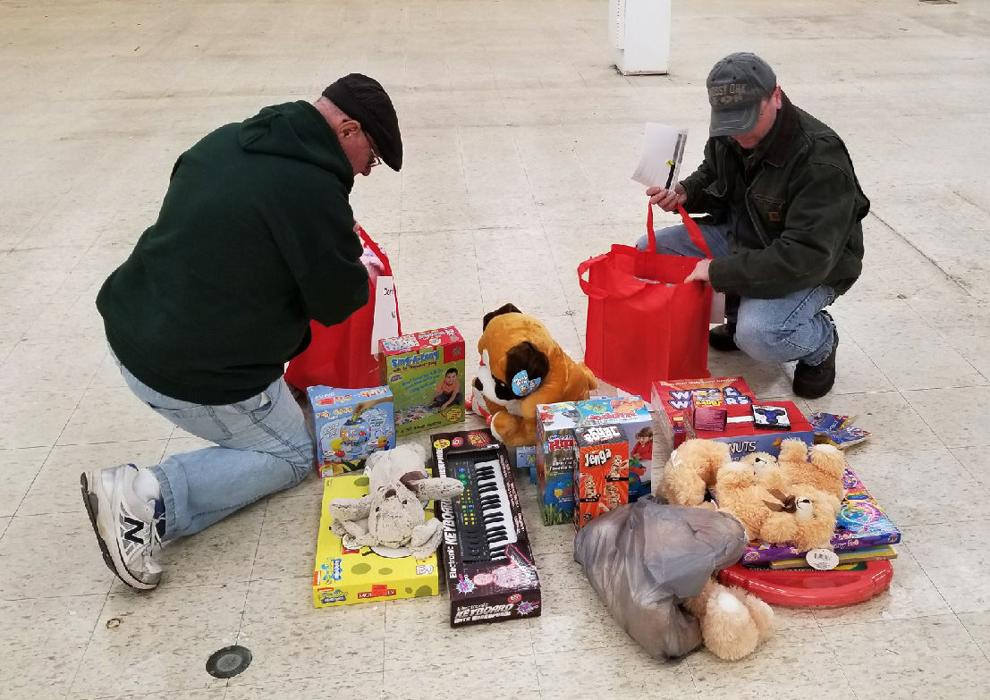 HERMITAGE – The Shenango Valley community, including local veterans' organizations, answered the call of duty and stepped up to provide Christmas toys for children of those in the military.
Called Operation Toy Soldier, this national non-profit organization was created six years ago to get toys for military children. Last year it distributed more than 60,000 toys nationwide.
This program was rolled out locally this year with up to 90 children identified to receive gifts.
The results: More than 3,000 toys were collected in Mercer County.
"This is a wonderful response,'' said Frank Zelinsky, a retired Army sergeant and director of veterans services for America's Cemetery in Hermitage. Zelinsky oversaw the local Operation Toy Soldier effort.
"This isn't just mission accomplished, it's above and beyond accomplished.''
As part of Operation Toy Soldier, family readiness groups identified military families with children who need toys for beneath their Christmas trees. These families often have parents who are deployed overseas and won't be around for Christmas.
Military families applied for the gifts, which are now being distributed. Zelinsky said even more families could have signed up for the program.
"There's a stigma attached to this,'' Zelinsky said of those benefiting from the program. "With the great response we had this year, next year the stigma will be gone.''
Due to confidentiality rules, the program organizers did not release names of the children being helped. But organizers received the kids' ages and gender, which made it easier to target the toys needed.
"There were monetary donations given to us, which we used to give gift cards to older teens,'' Zelinsky said.
Military families are much different than a couple generations ago.
During the Vietnam War, only 15 percent of active-duty troops were parents and most of them were men, according to a report from Child Trends, a non-profit research center. Today, nearly half of all active-duty service members have children, and 14 percent of those service members are single parents.
When it came to the local toy program, volunteers pitched in. Forty businesses and organizations allowed toy drop-off bins in their locations.
Area Veterans of Foreign Wars and American Legions were also on the front lines with their help.
"There wasn't one veterans organization in Mercer County who didn't participate in one form or another,'' Zelinsky said. "And thanks to all the businesses who participated.''
Other volunteers such as members of Grace Chapel Church in Hermitage donated their time in sorting the toys. Local businessman Mike Lisac donated his unused retail space in Sharon for that effort. The space had previously housed an Army-Navy store.
"I think that's so fitting,'' Zelinsky said.
Leftover toys are being sent to the Salvation Army in Meadville, which had its main building destroyed in a fire earlier this month.
With such a successful launch, the program will be around next year, Zelinsky said.
"The response we had tells me the people of the Shenango Valley and Mercer County appreciates the military,'' he said. "Especially the times we're in now.''