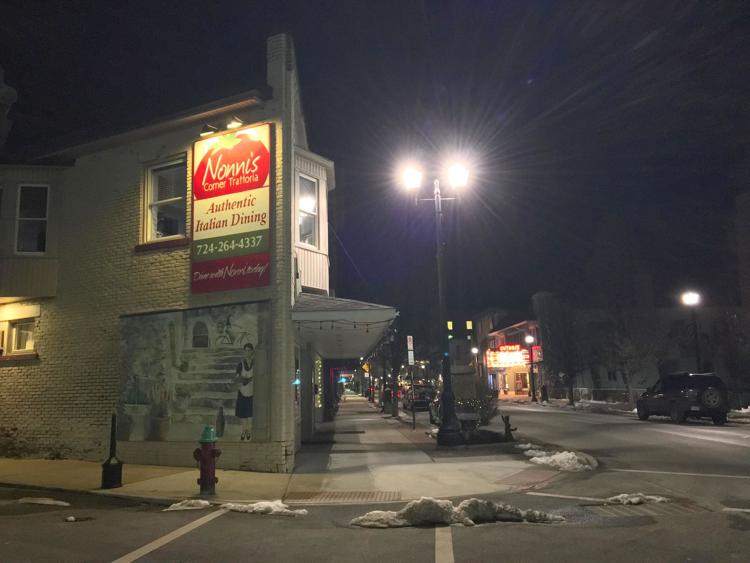 GROVE CITY – Producers of a movie starring some big-name actors have been looking for a small-town spot to film a scene, and they found it in Grove City.
Borough council members approved a request Monday for "Happiest Season" to set up on South Broad Street from about 4 p.m. Thursday, Feb. 27, through 8 a.m. the following morning.
TriStar Productions – a subsidiary of Sony Pictures – is filming the movie, which features Kristen Stewart, best known for starring in the "Twilight" trilogy. The remaining cast includes Mackenzie Davis, Mary Steenburgen, Victor Garber, Alison Brie, Aubrey Plaza and Dan Levy, according to information sent to the borough office.
Eric DiLucente of Iron City Film Works, which serves as a liaison between filming locations and the production company, explained the project during Monday night's council meeting.
Iron City Film Works already has permission from Nonni's Corner Trattoria and the Guthrie Theatre – part of the movie will be filmed at those locations, he said.
"Happiest Season" is a Christmas movie, so they're hoping for some snow.
"We've created snow in some places," DiLucente said, in case the skies, and roads, remain clear.
The crew is hoping to attract extras from among local folks, about 150 people, and 30 vehicles, DiLucente said.
Tanya Pollard, borough secretary, said PennDOT will have to agree to close part of the street during filming.
DiLucente said he doesn't expect that to be an obstacle because Iron City Film Works has a good relationship with PennDOT.
The borough is expected to incur about $2,400 worth of expenses related to a temporary traffic detour, said Manager Vance Oakes. DiLucente said the production company will reimburse that cost.
During shooting, he said South Broad Street will be closed between College Avenue and Pine Street.
For this particular scene, the production company was looking for the "quintessential small town."
When DiLucente first saw South Broad Street with the lighted Guthrie's theater marquee, he knew the producers had found the perfect spot.
"Happiest Season" has been filming in western Pennsylvania locations including Sewickley and Lawrenceville, and there will also be a scene shot at Love's Travel Stop along Interstate 79 outside of Slippery Rock, he said.
The movie is a romantic comedy, about Stewart's character, Abby, planning to propose to her girlfriend, Harper, at a holiday party – even though Harper has not yet come out to her conservative parents.
It's set to be released on Nov. 20, and it's directed by Clea DuVall, produced by Marty Bowen and Isaac Klausner, and written by DuVall and Mary Holland.