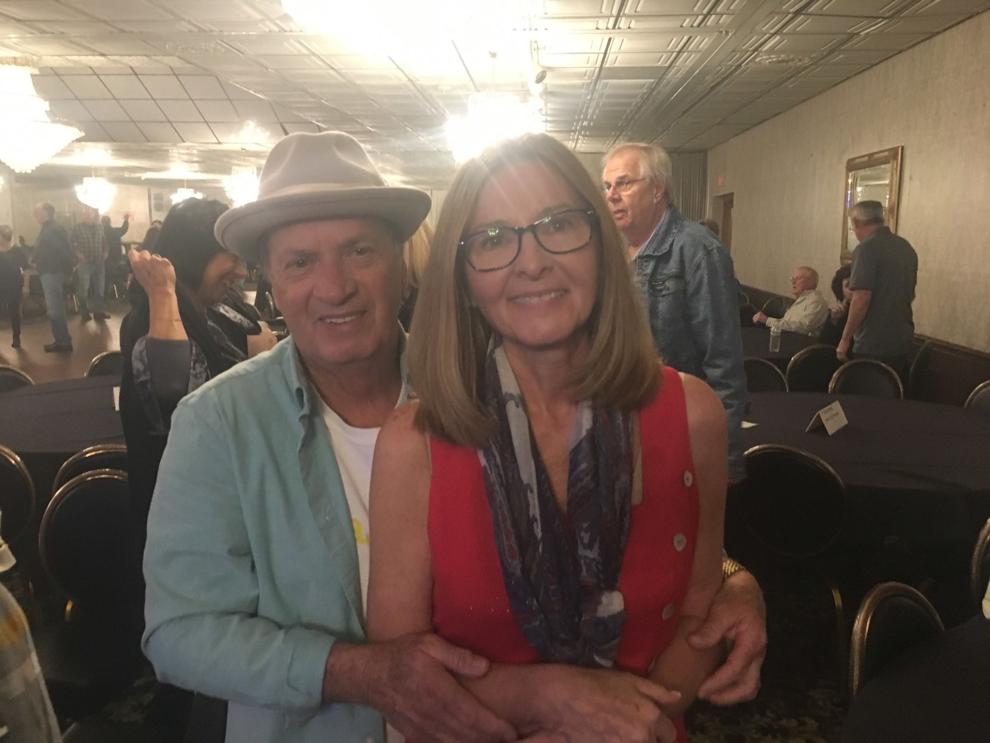 BROOKFIELD — Since his wife was diagnosed with Alzheimer's earlier this year, Mercer County natives Bobby Paoletta and his wife, Lisa, have found strength in their faith, with fellow church and family members offering support.
But Bobby said one source of comfort came from an unexpected place — the band Menagerie — even though he's been their drummer for 40 years.
"They called about wanting to do this for her, and I just couldn't believe it," he said.
An estimated 500 people gathered Friday evening at Tiffany's Banquet Center in Brookfield to help provide financial support for Lisa and Bobby, who is now her primary caregiver. Though the band has performed together only a few times per year since the early 2000s, Bobby said when they do perform, it's like they've never been apart.
"We always had great chemistry with each other, which is why I think we've stuck together for as long as we have," Bobby said.
The couple grew up a few miles apart, with Bobby a 1969 graduate of Sharon High School and Lisa a 1976 graduate of Sharpsville High School. The couple has lived in Naples, Fla., for about 40 years, Bobby said.
Though Lisa was diagnosed with Alzheimer's in April, Bobby said his wife may have been afflicted with the disease for at least a year before they realized it.
"We thought it was her eyes at first because she used to work with computers, and she was having trouble seeing things, so we went through three or four prescriptions and nothing worked," Bobby said.
The couple eventually found out that Lisa's vision problems were caused by Alzheimer's — specifically asymmetric Alzheimer's, which Bobby said the doctors described as afflicting his wife about 10 years earlier than conventional cases of the disease.
"They said that it would normally start affecting people in about their mid-70s," Bobby said.
Though it took a few days for the diagnosis to really sink in, Bobby said he and his wife ultimately decided that they were going to be positive about the situation.
Ironically, Bobby said it was difficult at first for Lisa to get used to relying on her husband more around the house, but Bobby said it's fine by him — the couple even found a pair of shirts in a Florida mall recently that had the phrase "I am we," which Bobby said reflects how the couple is looking at their future.
"We decided that however much time we have left together, we were going to take it day by day and make the best of it," he said.
Like David L. Dye on Facebook or email him at ddye@sharonherald.com.