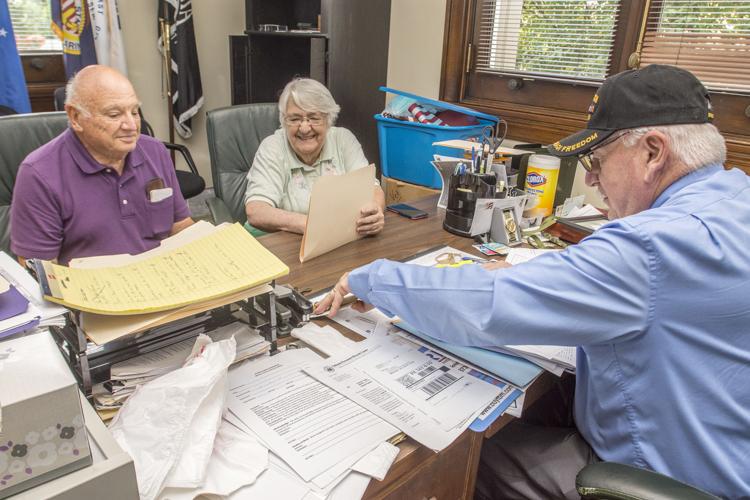 MERCER – A pre-employment physical started the combat veteran on a downward spiral into homelessness.
The veteran had been working at a trucking company, but quit to take a higher paying job. But a medical examination revealed that he had uncontrolled diabetes, which cost his commercial driver's license. Without a job, he lost his home.
By the time Larry Scheetz found the veteran, he was living in his pickup truck at a storage facility. The truck was disabled, but it was the closest he could get to sleeping indoors.
Scheetz, who retired Friday as Mercer County Veterans Affairs director, got the veteran into a hotel and later an apartment, helped him back on his medications and found him a job on a landscaping crew.
Until a few months later, when the veteran disappeared. He left the apartment and the job.
Scheetz lost track of the veteran.
But one day, he saw him.
"He's got a brand new Ford F-150," Scheetz said.
With his diabetes controlled, the veteran earned his commercial license and got another truck driving job and regained his footing. But it might not have happened without the help of Scheetz and the county veterans affairs office.
Until 4:30 p.m. Friday, Scheetz ran a department with two other employees that distributed $2.36 million in benefits last year. Other veterans needed his help.
"This may be the best job I've ever had in my life," he said. "Every day, you find a way to help fellow veterans."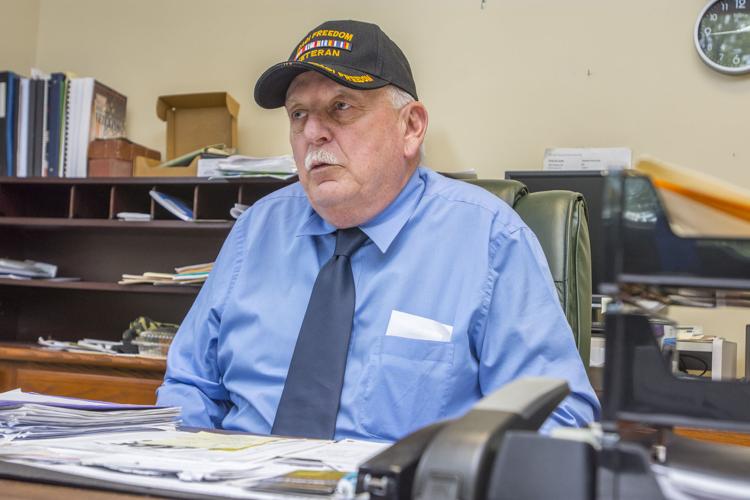 When Scheetz calls his county post, "the best job I've ever had," he's really saying something. Before taking on the veterans affairs office in 2012, he served 38 years in the Army, rising from private and retiring as a colonel.
On Friday, he began his second retirement, leaving the county's employ. On Thursday, Mercer County Commissioners named Bradley Alan, who was a gunnery sergeant in the Marine Corps, as his replacement.
"Someone asked me, 'Is he equal to a colonel?'" Scheetz said with a grin. "I said 'no.'"
A Marine gunnery sergeant is non-commissioned officer, generally one of the highest-ranking enlisted personnel in a combat company.
But inter-branch rivalry aside, Scheetz said he is confident that Alan will do a good job as director when he starts later this month, partly because he already meets the job's primary qualification – being a veteran.
"A veteran can understand the customers who come through the door," Scheetz said.
He urged all veterans to do two things – file their honorable discharge documents, the DD-214 papers, and go to the county veterans affairs office to see what benefits are available.
During his time in the Army, Scheetz commanded combat troops in the first Persian Gulf War, and in Iraq and Afghanistan during the Global War on Terror.
He met his wife, Dawnle, while the two served together in the first war in Iraq. The couple have five adult daughters
Scheetz's Army career instilled the values he took with him to the job in Mercer County.
"When you ask an officer what comes first, the mission or the soldier, every textbook says the mission comes first," Scheetz said. "But I've learned that if you took care of the soldiers, they'll take care of the mission."
Scheetz is still taking care of the soldiers – as well as the sailors, airmen and Marines. And he plans to continue doing so, even though he won't be doing that as the county director of veterans affairs.
He's going to be the service officer for the Pennsylvania Veterans of Foreign Wars District 28, which covers most of western Pennsylvania. In that position, he will be performing pretty much the same duties he did for Mercer County.
Scheetz said he was fortunate to have served veterans, both as a soldier and as an advocate for veterans.
"I have been so blessed by so many people who came in here and told me their stories," he said.
Follow Eric Poole on Facebook or Twitter @HeraldEricPoole. Email him at epoole@sharonherald.com.