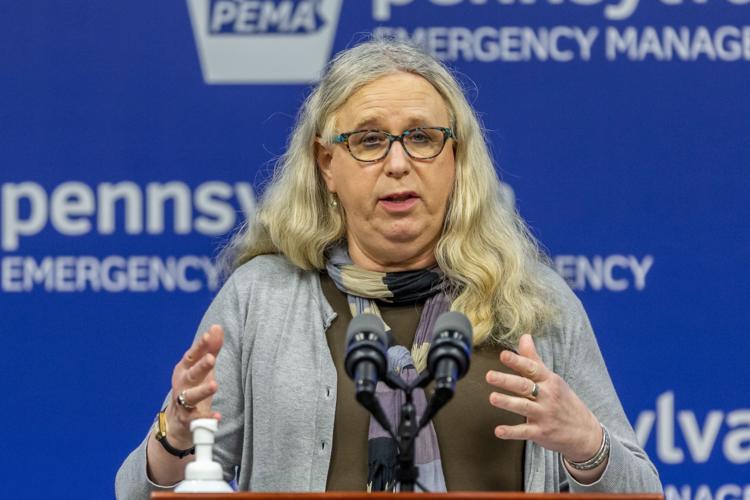 While the number of new COVID-19 cases in Pennsylvania has been in decline for weeks, the daily count fluctuates from day to day.
Generally, the numbers are at their lowest on Sunday and Monday, and increase through the week until Saturday.
That pattern held last week, as Monday had the smallest number of new case counts, with 456. On Sunday, the state Department of Health reported 505 new cases.
With Sunday's report, Pennsylvania has 85,496 total COVID-19 cases, with 6,606 fatalities. Mercer County has had 114 confirmed COVID-19 cases and 21 probable infections, according to the Department of Health.
Mercer County is holding at 6 deaths. The last one was May 17.
If the pattern holds, today's number of new cases, to be released about noon, will be below 500.
Philadelphia, the last county remaining in the "yellow" designation of Gov. Tom Wolf's "red-yellow-green" reopening protocols, is scheduled to go to green Friday.
Nate Wardle, a spokesman for the state Department of Health, confirmed that the numbers have tended to skew lower on Sunday through Tuesday. Each day's release, he said, is based on data compiled the previous day before midnight.
"It is not so much a catch up from over the weekend, but more that the number of tests ordered and drawn and results is lower over the weekend," Wardle said.
For that reason, he said the results from Wednesdays through Saturdays are usually "more representative of the statewide data."
For last week, the Wednesday through Saturday figures are: 495 Wednesday, 579 Thursday, 600 Friday and 621 Saturday.
However, last week's figures represent an increase from the week before, which could indicate a spike in new cases statewide.
The case count from the week of June 15 to 21 had been one of the lowest since COVID-19 arrived in Pennsylvania on March 6, with figures ranging from 323 on Monday, June 15, to 526 on Friday, June 19.
NOTE: This article has been edited to correct the headline.