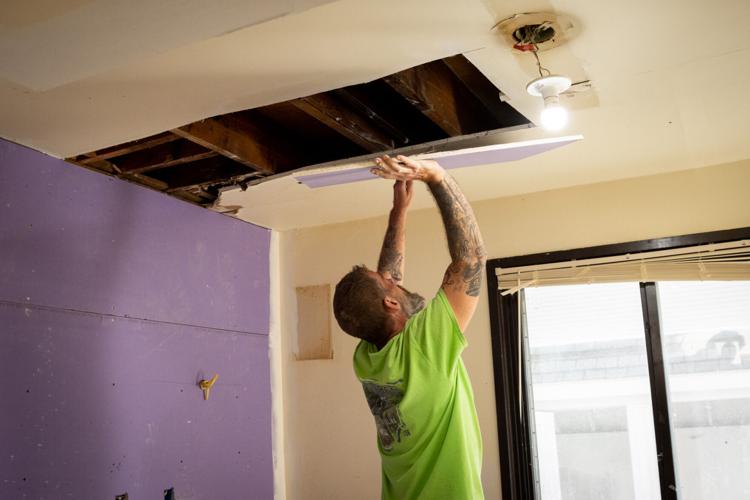 SHARON – The Mercer County Housing Authority is accepting bids for the sprucing up the interiors of two of their properties.
Mesabi Street Apartments, Mesabi Street, Sharon, and Herbert S. Garster Homes, 904 Market Avenue, Farrell will be seeing interior renovations.
The renovations will include new kitchens and new baths.
"It's cosmetic," said Holly Nogay, executive director of the housing authority. "We're giving it a new look for the 2000s. We're making it more modern."
The upgrade includes, in the kitchens, new floors, cabinets and counter tops. The bathrooms will be getting new shower tiles, floors, medicine cabinets and under the sink cabinets.
"We did it in Sharpsville and Mercer," Nogay said, referring to Sharpsville Gardens in Sharpsville and Heritage Square in Mercer. "We will be doing it in all the older public housing sites."
Nogay said it's been at least 15 years since Mesabi Street Apartments and Herbert S. Garster Homes have been updated.
"We have so much housing and we did the exteriors first," Nogay said. "By the time we get done with the exteriors, the interiors are shot."
Pine Hollow in Sharon got new fences and different lighting plates for apartment numbers.
"It's the small things that make it look good," Nogay said. "It's a good look for the residents."
And there is only so much money allotted for renovations, Nogay said, adding that the cost is estimated at $15,000 per unit.
"It's really expensive doing modernizations," Nogay said. "But, you want everybody to have a nice place to call home."
A few years ago, the housing authority went from being categorized by Housing and Urban Development as public housing to multi-family housing. This means that part of the rent money paid by tenants is set aside for renovations. The money is held onto by a third party and a physical needs assessment is done on the properties.
"They look at all the units and tell us what to do for the next 25 years," Nogay said. "I have to see what we said we were going to do."
Nogay is not sure how long the project will take. It has already been set back due to the COVID-19 pandemic.
"Different factors come into play when a site needs completed," Nogay said.
Right now, she is just waiting on bid proposals, which are due by 2 p.m. Dec. 8.
"You always have to have a fresh look or nobody wants to stay there," Nogay said. "Some people don't have a choice, so we have to give them the opportunity to have everything that makes their house a home."
Follow Melissa Klaric on Twitter and Facebook @HeraldKlaric, email: mklaric@sharonherald.com