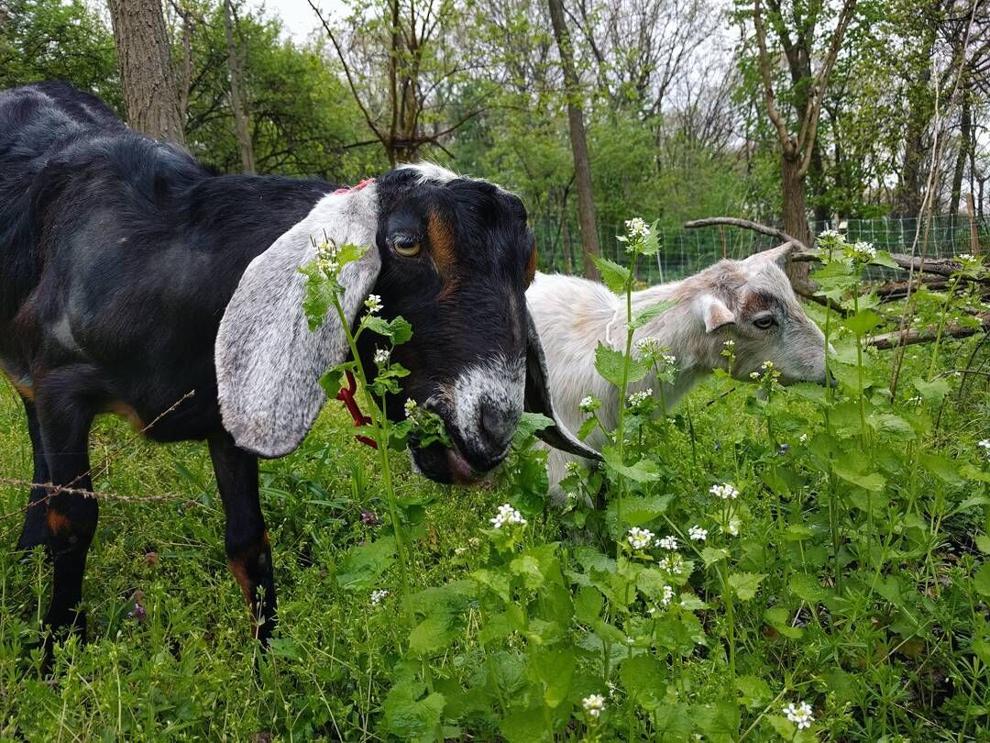 SHARON – Ridding the banks of the Shenango River and a downtown Sharon park of poison ivy and other invasive weeds turns out to be just the job for a herd of hungry goats.
So three community volunteer groups – Sharon Beautification Commission, Shenango Valley Gardeners and Shenango River Watchers – are hiring a floppy-eared landscaping crew from the Pittsburgh area to spend a springtime month in town grazing on the emerald foliage, starting April 26.
The goats' job site will be around River Gardens Park, once known as Bicente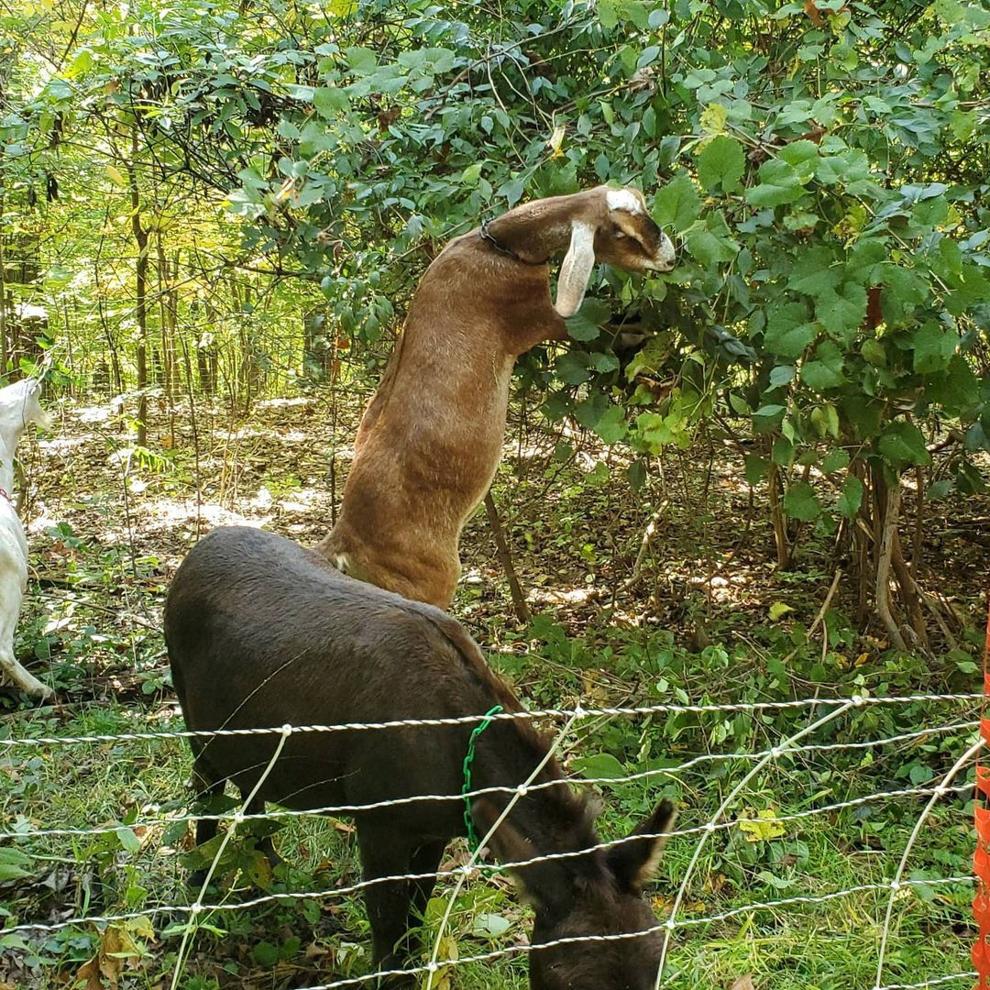 nnial Park, which stretches along the Shenango River's western shore between West Connelly Boulevard and West Budd Street.
Poison ivy – "leaves of three, leave it be" – has an oily resin that can irritate human skin. For goats, it's just another snack that doesn't bother their digestive systems.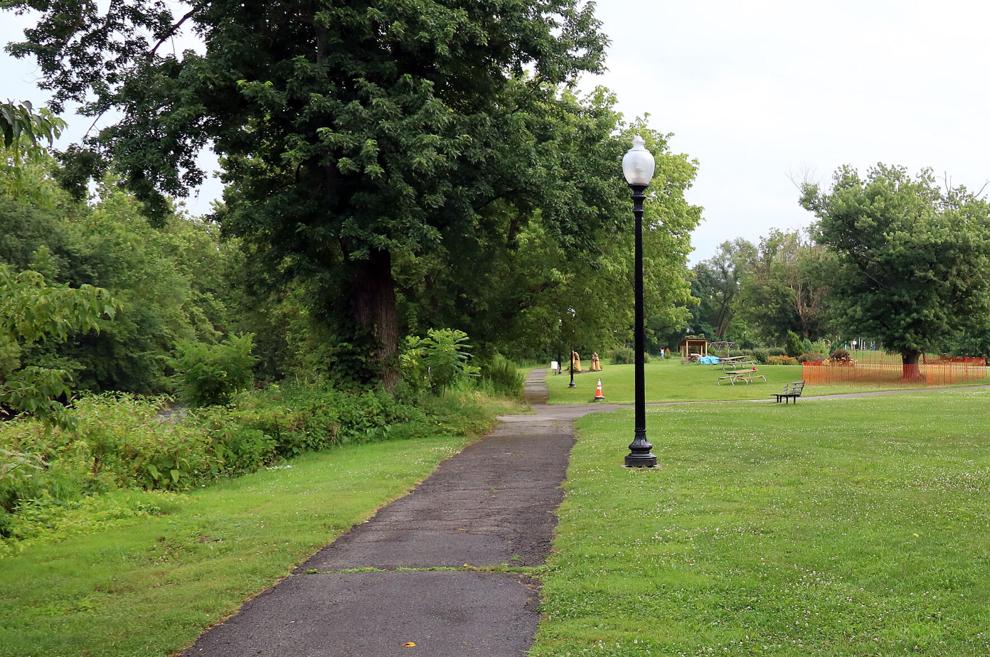 "It's so remarkable because no one can use that area because it's loaded with poison ivy, and goats love poison ivy," said Ann U'Halie, president of Shenango Valley Gardeners and a member of the Beautification Commission. "The main thing we want is to have the public educated as to what is going on."
The goats work for the nonprofit Allegheny GoatScape, which will set up a fenced-in area with electricity. The goats will work inside the enclosure with a donkey that effectively works as a crew leader for the goats, by herding them and keeping other animals from bothering them.
Once the goats finish clearing the first fenced-in area, they will advance along the riverbank in sections. The goats will clear the invasive weeds around River Gardens Park and from the west side of the river bank to the canoe launch. They will make their way from close to River View Manor apartments, all the way to West Budd Street.
U'Halie said the goats will take about 30 days to clear all the poison ivy.
"They're eating to their heart's content," she said. "We're hoping once they clean it out, we can plant perennial flowers in there."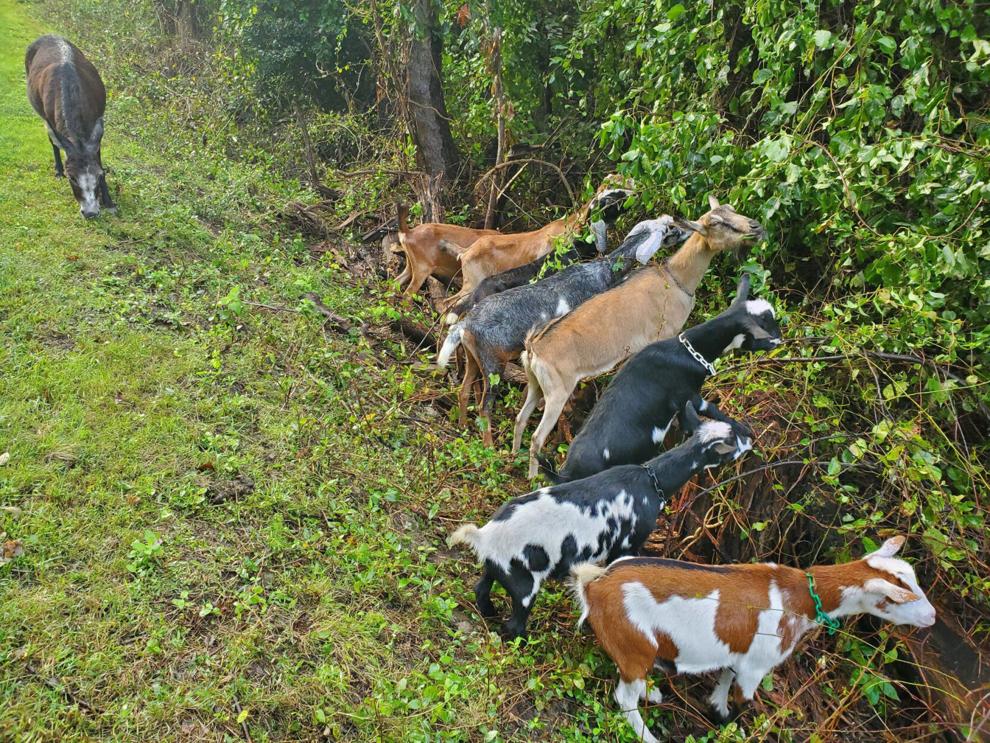 U'Halie said the paths throughout the park are loaded with poison ivy that is snaking vines up the trees. The goats' clean-up job should keep the pesky weeds out for about three years.
The commission is looking for volunteers who will watch the goats and make sure no one tries to get inside the enclosure and disturb them.
"I'd like to tell people, don't pet the goats," U'Halie said. "They're there to work. It's not a petting zoo."
---
---

"They're there to work. It's not a petting zoo."

– Ann U'Halie, president of Shenango Valley Gardeners and a member of the Beautification Commission.

---
The bill for GoatScape will come to $3,000. Shenango River Watchers expects to secure a grant that will cover its portion of the bill and will in turn reimburse the Beautification Commission.
Allegheny GoatScape has 13 goats and a donkey in its herd. The goats are different breeds and are neutered males and females.
According to Allegheny GoatScape, goats are effective and are used to managing Pittsburgh's steep slopes by removing thorny, itchy and invasive plants. Because they are naturally sure-footed hill climbers, goats can reach places where people and machinery can't go. The process is eco-friendly because the goats manage vegetation without herbicides, and they reduce the need for expensive exhaust-spewing machinery. They leave no synthetic waste and naturally fertilize the soil.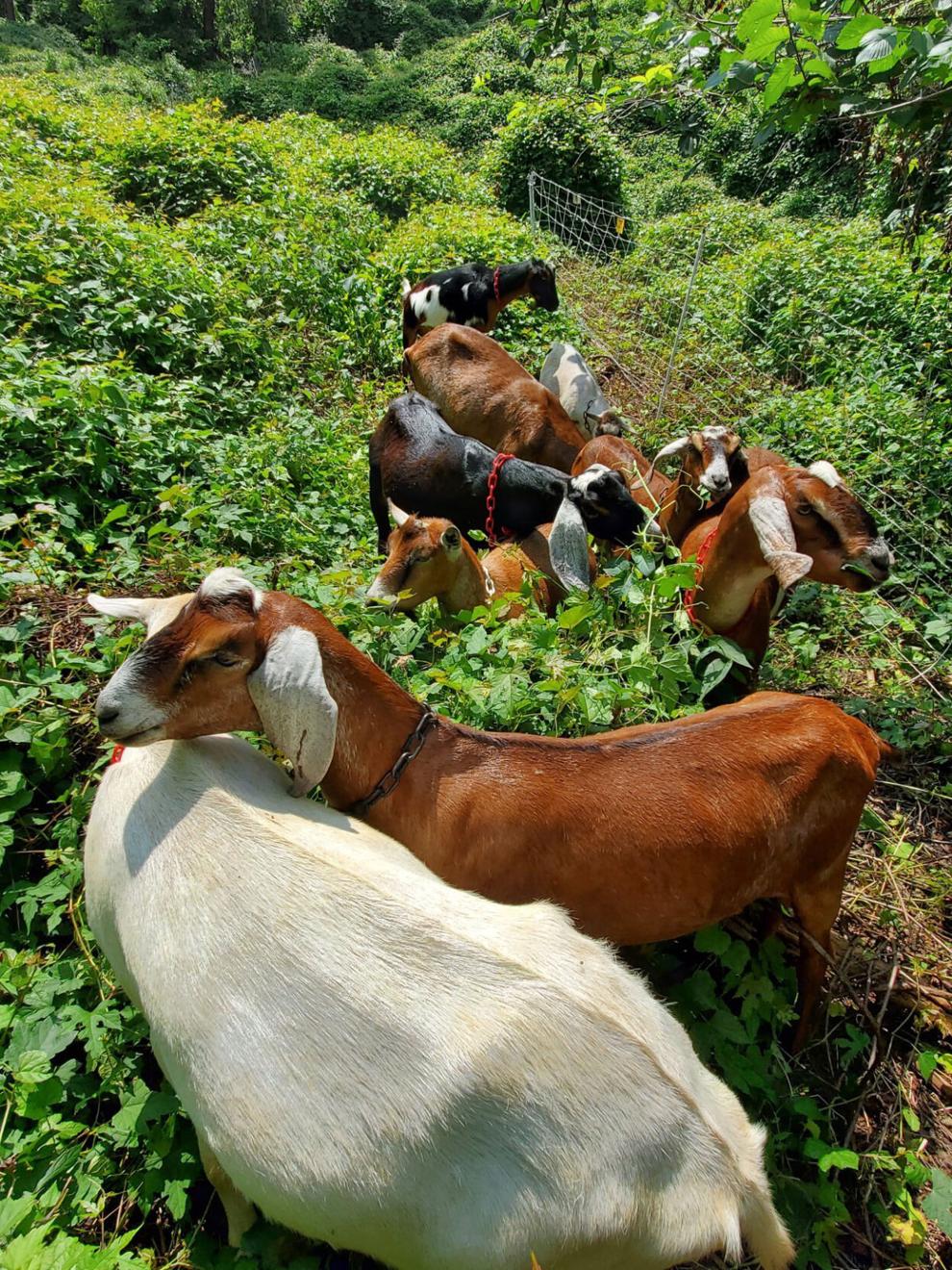 "It is funny, but I've had so many people – animal lovers – that are so interested in this," U'Halie said. "I can't wait to see them. It should be so fascinating."
U'Halie said this is just another step in beautifying downtown Sharon.
"This is something that's big for Sharon," U'Halie said. "Lots of people go through that area. We're going to clean out that path. The goats have lots of work to do."
TO VOLUNTEER, contact Ann U'Halie at auhalie@gmail.com.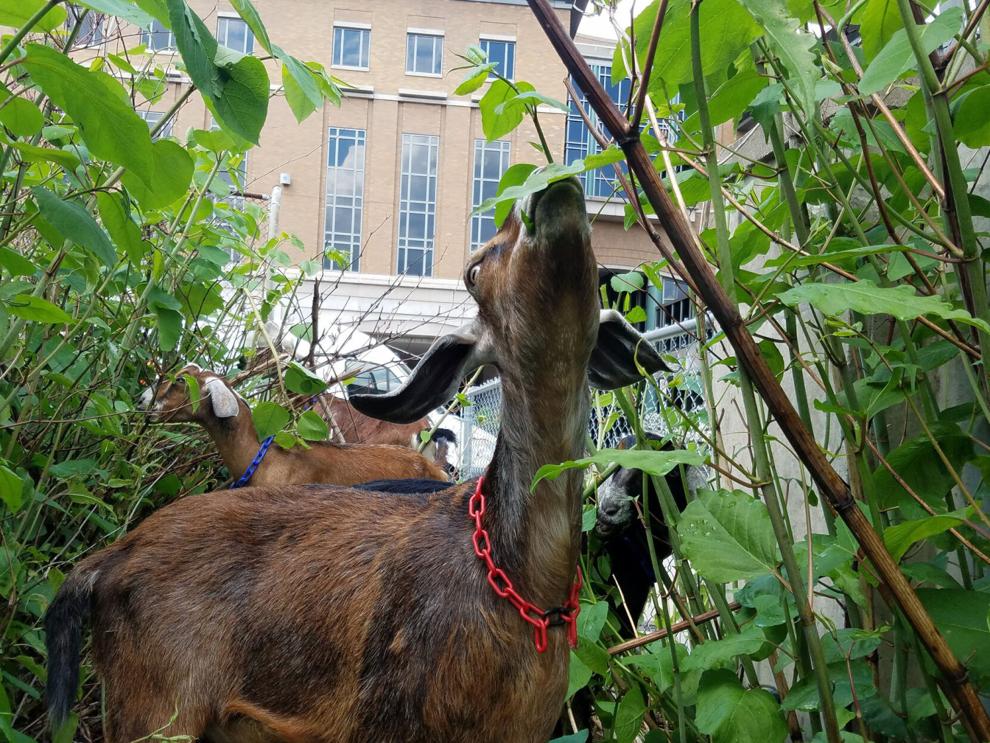 Follow Melissa Klaric on Twitter and Facebook @HeraldKlaric, email: mklaric@sharonherald.com