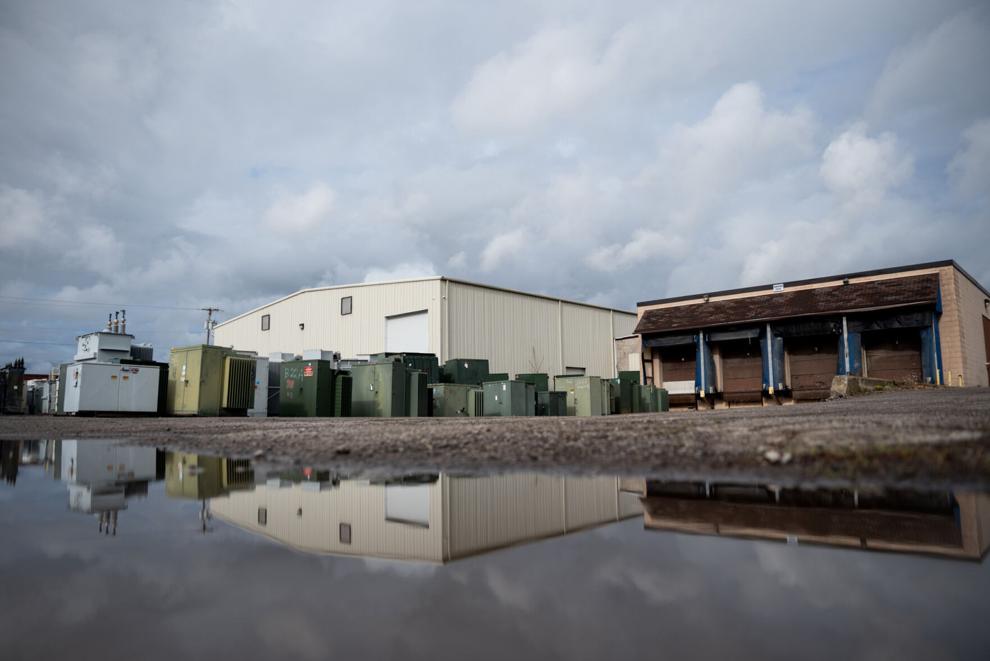 SHARON – A proposed $5 million project converting a Sharon warehouse into student housing and an athletics center has been awarded $400,000 in state tax-credits.
JCL Development, owned by Sharon businessman Jim Landino, would use his 48,000-square-foot building across from Penn State's Shenango Campus for the project.
The building, 297 Shenango Ave. in Sharon's North Flats, had served as a warehouse for Carine & Co. It now houses Landino's Spray Foamations and energy businesses which would relocate if the project proceeds.
Landino said he was attracted to the project because the campus has been adding sports programs to boost enrollment.
"We feel the campus is a hidden gem within blocks of an ever-evolving downtown Sharon environment that we have been working to improve, revitalize and transform for many years,'' he said.
Plans include creating a gymnasium, locker rooms and eight to 10 student apartments. 
"The gym could and would be used for a variety of events that we hope will bring more and more daytime and overnight visitors to downtown Sharon, thus helping to attract more retail and restaurant interest,'' Landino said.
He acknowledged the project isn't a done deal but said it looks promising.
A $2.5 million state grant is being sought to complete the deal. Funding would come through the state's Redevelopment Assistance Capital Program, known as RACP.
The $400,000 award came from the state's Community Revitalization Fund Program administered by the Pennsylvania Housing Finance Agency. The program generates funds through the sale of state tax credits, state Rep. Mark Longietti, D-7th District, Hermitage said. It basically boils down to being a state grant, he added.
"And I think there's a real shot of getting RCAP funding here,'' Longietti said.
Although not wanting to give a specific timetable, Landino said the project could begin swiftly if the extra state money is awarded.
"It would trip the trigger for so much more to come along with more campus adjacent student housing,'' Landino said.
A similar effort in the general area died several years ago due to a lack of funds.
Through JCL Development, Landino has said he owns about 50 properties in Mercer County, but the bulk are in downtown Sharon. He has spent more $10 million on development projects which includes demolishing rickety buildings and creating new businesses.
The most notable was when his then-fiancee, now wife, Jen Krezeczowski bought the former Petrini Insurance building at Sharpsville Avenue and East State Street. The building was overhauled, and the couple turned it into LuLu Beans Cafe and Coffee House, which has been open for more than three years. The restaurant and coffee house also offers cocktails, beer and wine.
Next door, he turned the former Buhl Armory/Julia F. Buhl Girls Club building into offices and loft apartments. Just up the block, she opened the Gifted at Applegate shop. And at 892 S Dock St. at the Farrell line, JCL Energy sells industrial electrical transformers and electrical gear, something Landino spent his career involved in with at his former company, Sunbelt Transformer, in Sharon.
But if launched, the North Flats project would dwarf them all, Landino said.
"The domino effect of this project is the largest we have approached since beginning our revitalization process in 2013,'' he said.