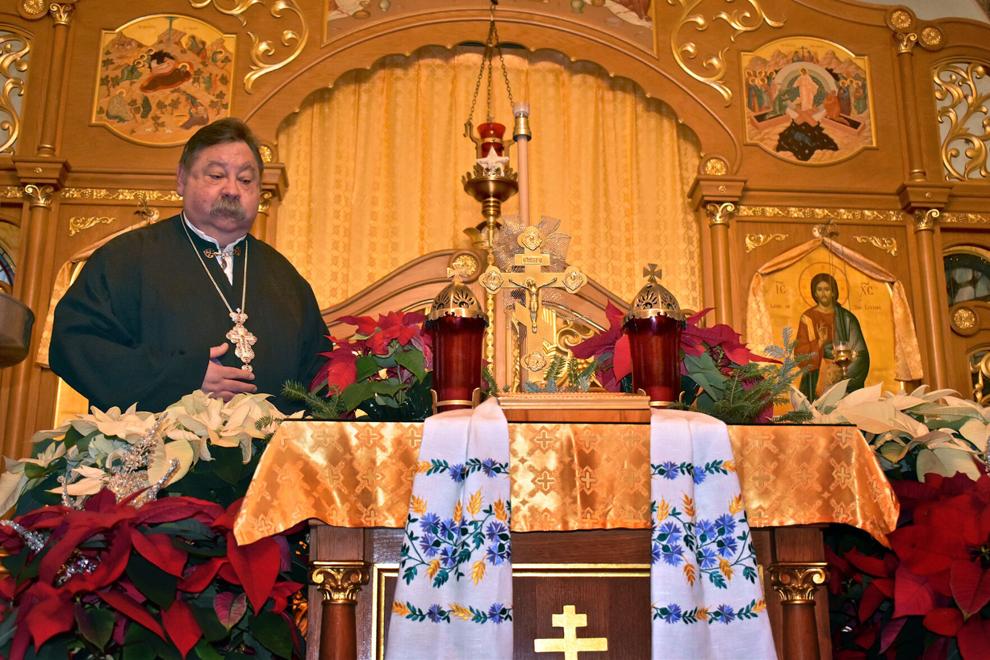 SHARON – It was hard for Father Steve Repa to awaken with gusto Thursday morning.
"I spent last night and into the morning preparing the church and (social) hall for Christmas,'' Repa said.
As pastor of St. John's Ukrainian Orthodox Church in Sharon, he was readying his flock for the Christmas holiday.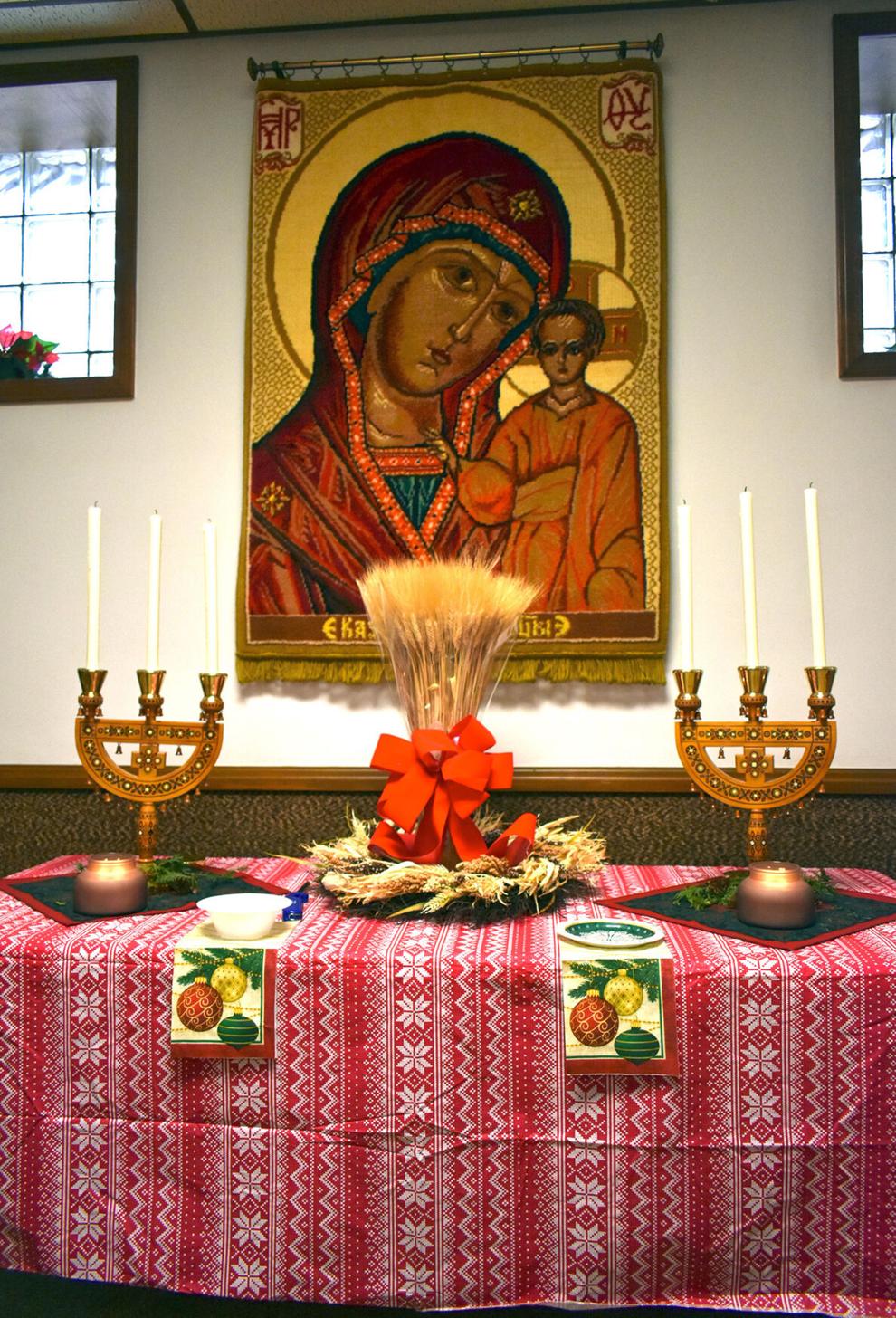 Many, but not all, Orthodox faiths celebrate Christmas on Jan. 7, using the Julian calendar rather than the Gregorian calendar observed by most other Christian religions. There is a 13-day difference between the two calendars, resulting in Christmas falling on Dec. 25 or on the Jan. 7 Christmas date for churches like St. John's.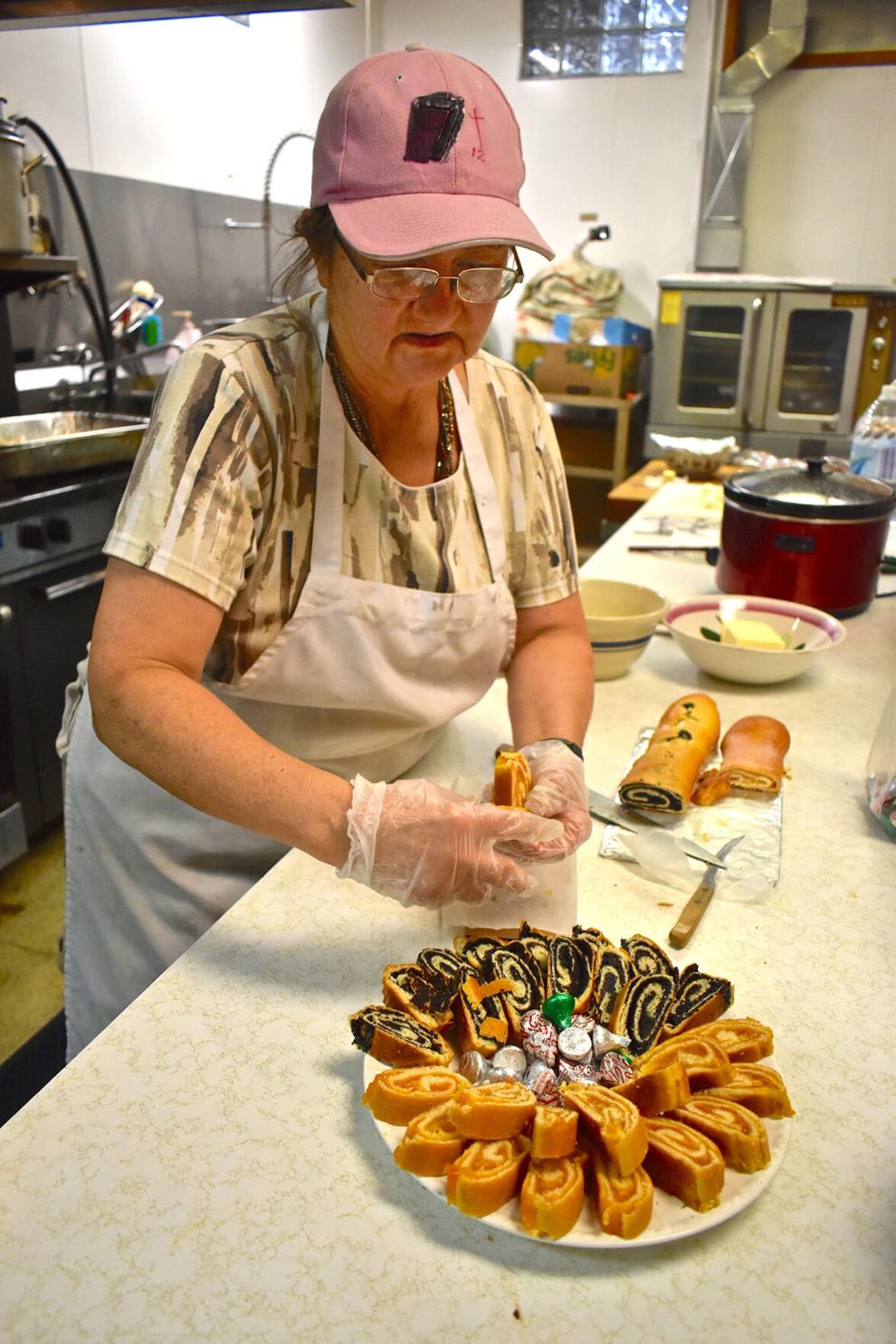 An important part of the holiday for the Ukrainian Orthodox faith is a traditional Christmas Eve meal.
"It's a celebration of the birth of Christ who renewed life,'' Repa said. "Jesus gave us the true meaning to understand life and death.''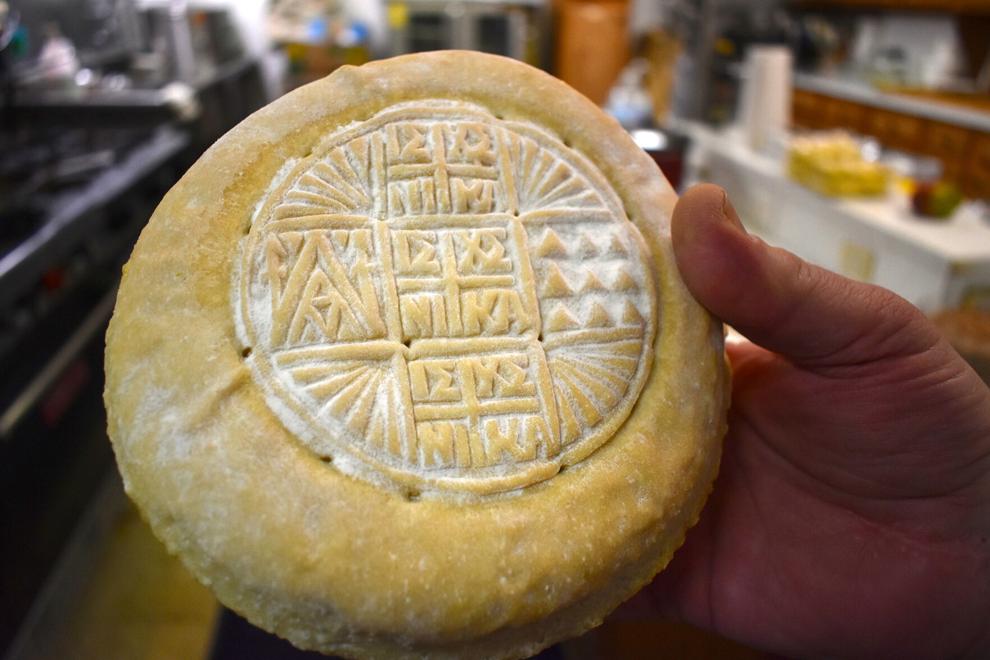 For the four-week period of advent, the Ukrainian Orthodox faith asks its members to fast. Meat, milk and eggs aren't served at meals, so you see lots of fish and vegetables. The fast ends on Christmas day but is still observed for the traditional Christmas Eve meal.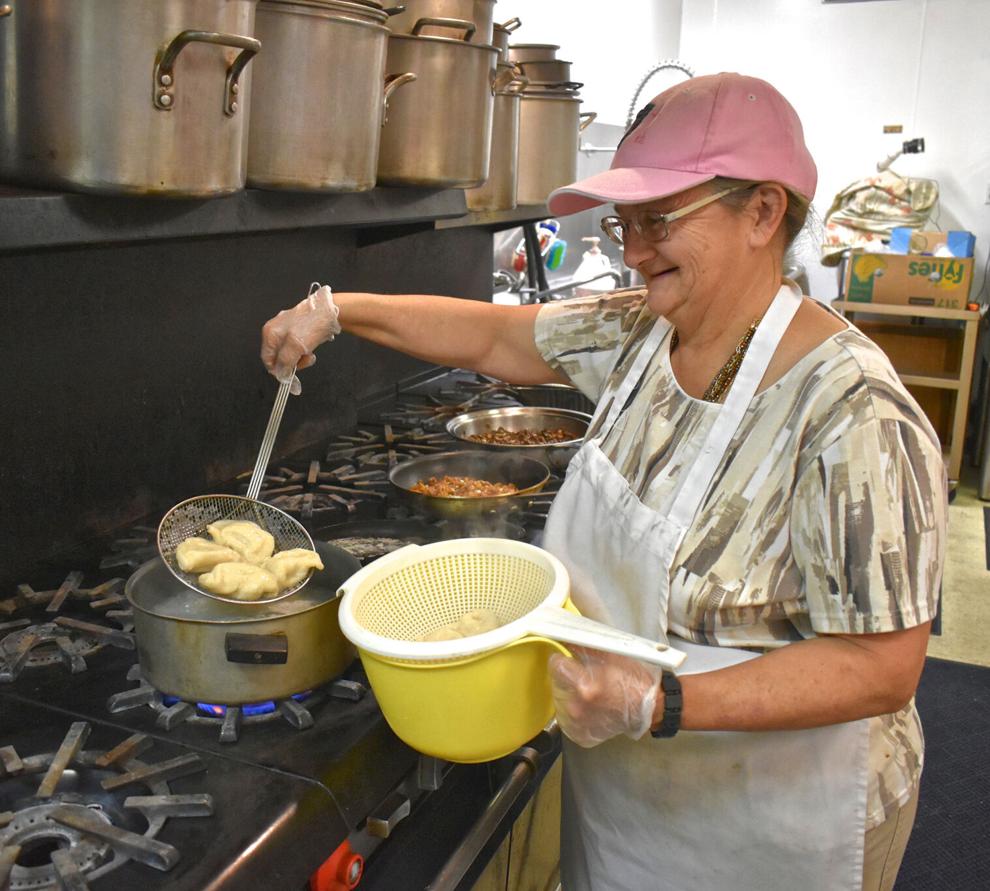 Adhering to the fast is desired, not demanded, he said.
"The Orthodox Church doesn't impose, it proposes,'' Rapa said.
Even tables where Christmas Eve meals are served have meaning.
"The tables themselves are holy altars,'' he said.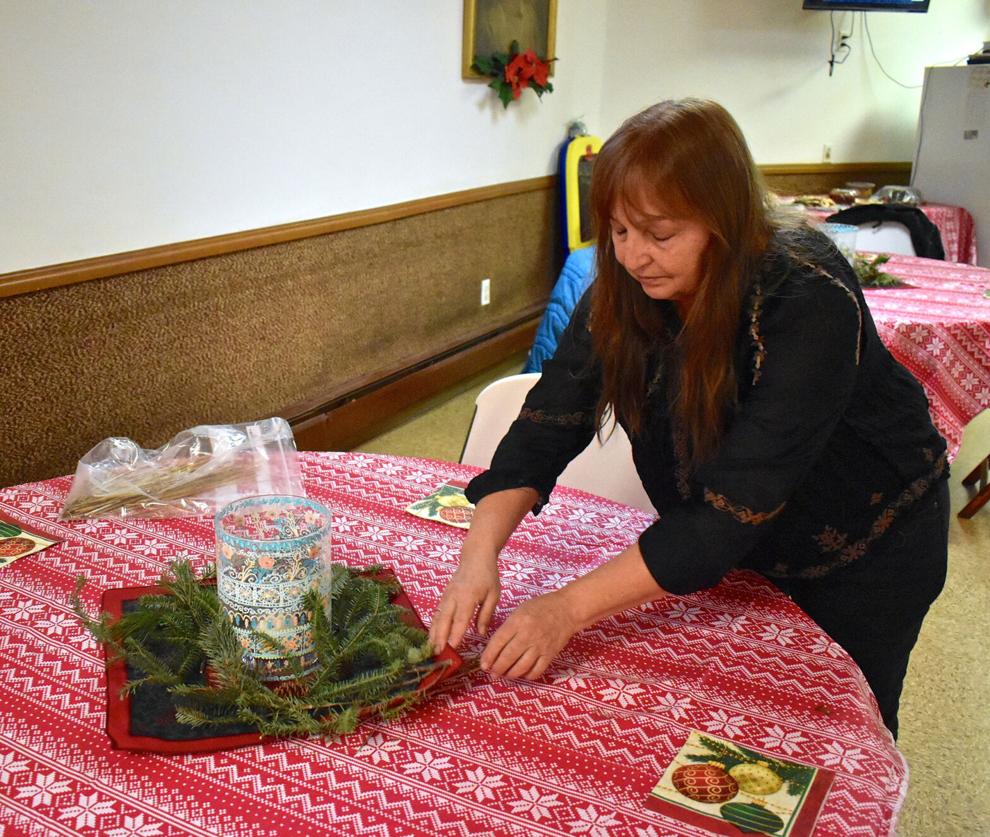 Each table has a candle along with pine branches representing the life Jesus brought to the world. Straw also is used to represent Jesus' birth in a manager.
Although the Christmas holiday will be celebrated, for Ukrainians of all faiths this is a time of troublesome anxiety.
An escalating political crisis is underway as Russian President Vladimir Putin has massed around 100,000 troops on the border with Ukraine. and he's demanding the North Atlantic Treaty Organization and the U.S. to pull back their forces. NATO and President Biden have refused.
"We are all watching events very closely,'' Rapa said.
As the conversation turned to the Christmas Eve supper, he brightened up and relaxed in front of the social hall's TV. He watched YouTube channels featuring Ukrainian entertainers singing old and modern Christmas carols.
He was amused when a cartoon appeared showing Santa Claus riding a sleigh pulled by eight reindeer as the Ukraine version of Jingle Bells was played.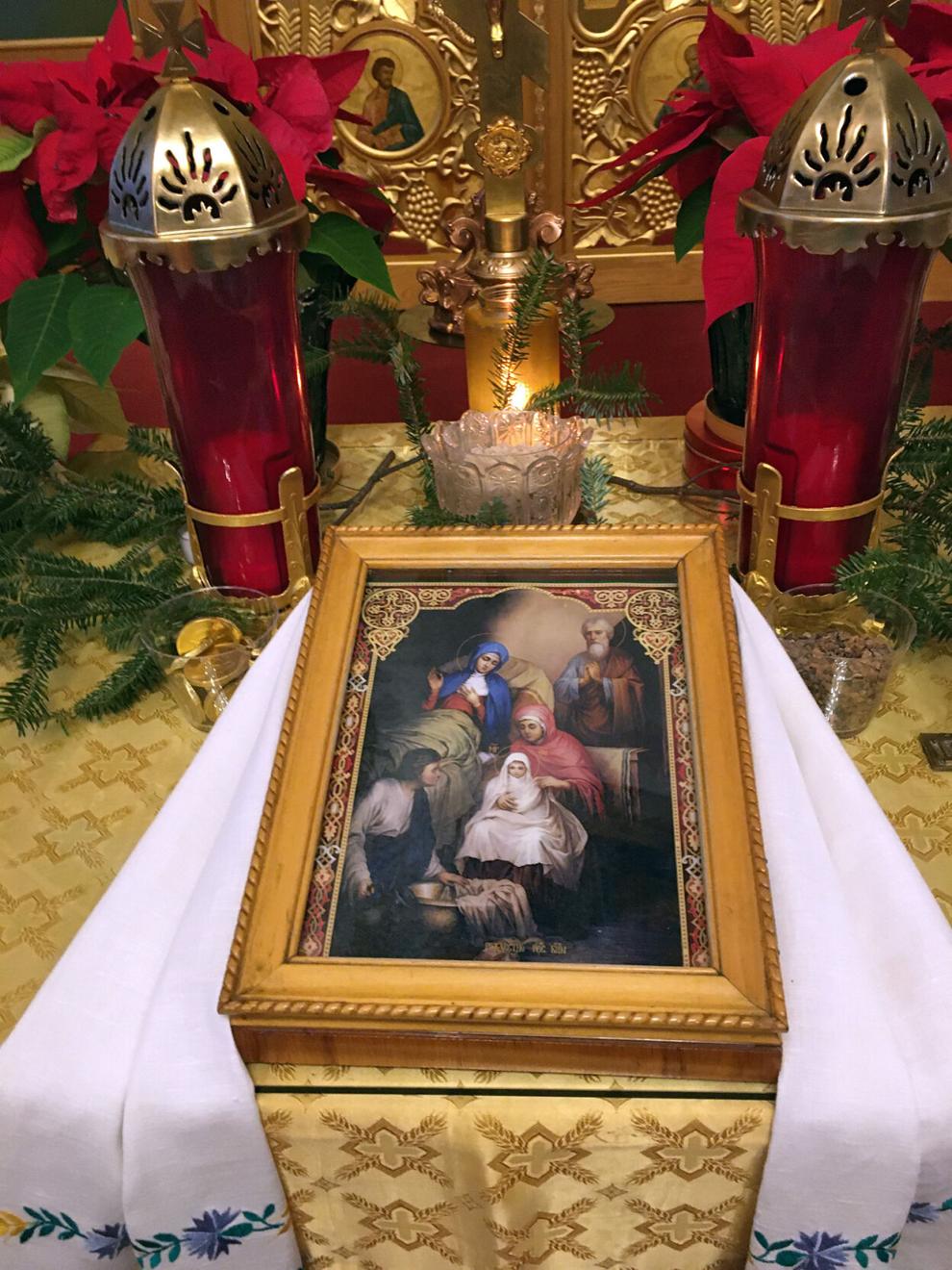 "Ukrainians have adopted some things from American culture,'' Rapa said.
When asked if the culture has gone so far as adopting Rudolph the red-nosed reindeer, it drew a sly smile from
"We do now,'' he responded.