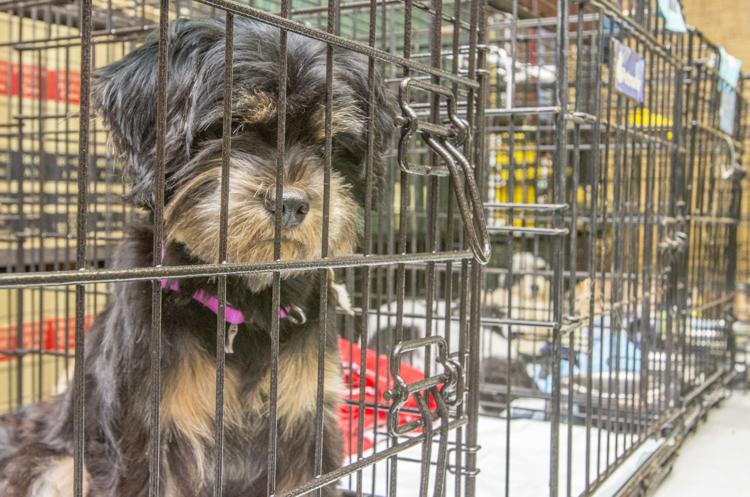 SHENANGO TOWNSHIP – The Humane Society of Mercer County has charged a Shenango Township woman in connection with the rescue of 57 dogs Friday from her home.
Linda Pascutazz, 62, of 17 Grange Road, faces 10 counts of aggravated cruelty to animals, and 94 counts of animal neglect after humane agents found 47 live dogs and 10 dead dogs in her house.
Pascutazz was not immediately arrested. When police and humane agents arrived to serve the search warrant on the home Friday, Pascutazz threatened to burn down her house with her and her dogs inside. She was taken by ambulance for a mental health evaluation at Sharon Regional Medical Center.
When humane agents and police entered the home, they found deplorable conditions, according to a criminal complaint.
Officers said there was feces inches thick on the floors, urine-soaked furniture and dogs in crates inside, some stacked on top of each other.
Ten dogs were found in what appeared to be small caskets, according to the complaint, in varying stages of decomposition in a bedroom. The Humane Society officials said they have not determined a cause of death.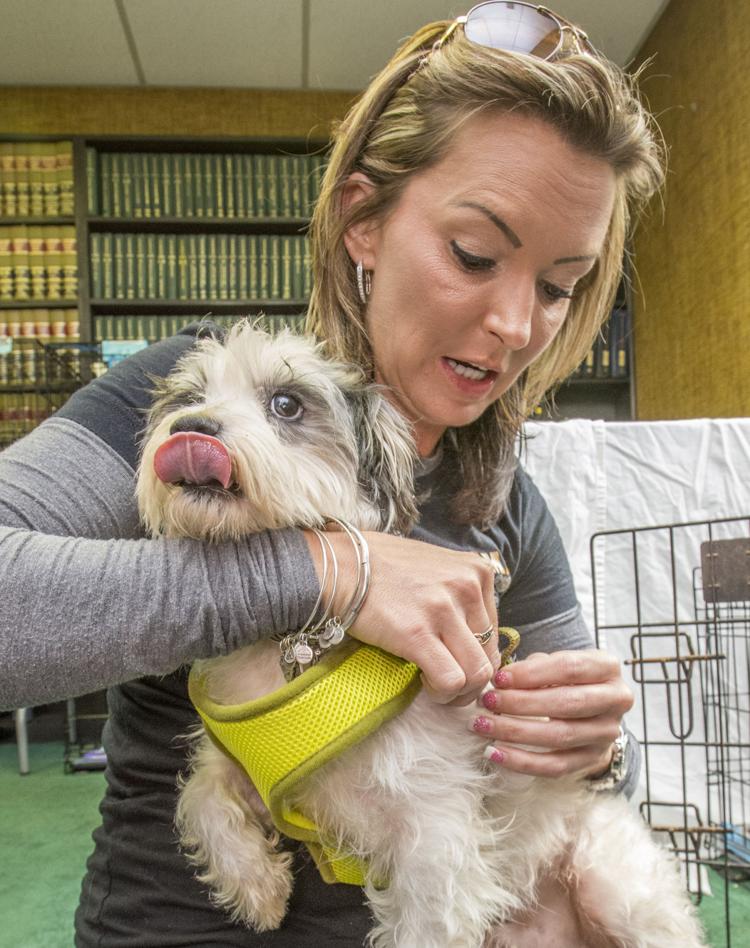 The live dogs do not have major health issues, Humane Agent Courtney Ivan said. The dogs all weigh less than 20 pounds and are of various ages, with the youngest 6 weeks old. Six dogs are pregnant.
When found, the dogs had feces in their fur and all of the dogs were in need of veterinary care. The owner told a humane agent that the dogs have never been seen by a vet, according to the warrant.
The dogs are staying in Farrell at a home owned by HomeTown Community Rentals Inc. and are almost ready to be adopted out. Ivan said the Humane Society will post an adoption application to its Facebook page.
The Humane Society has raised almost $3,500 through a Facebook fundraising campaign and Ivan said more donations continue to pour in.
All Paws Matter is paying to have the dogs spayed and neutered. Dr. Tammy Clark of the Greenville Veterinary Clinic examined and vaccinated the animals.
The dogs are being groomed by Greenville-based Sham-Pooch Professional Grooming, owned by Debbie Householder, which is donating its services.
Follow Melissa Klaric on Twitter and Facebook @HeraldKlaric, email: mklaric@sharonherald.com.