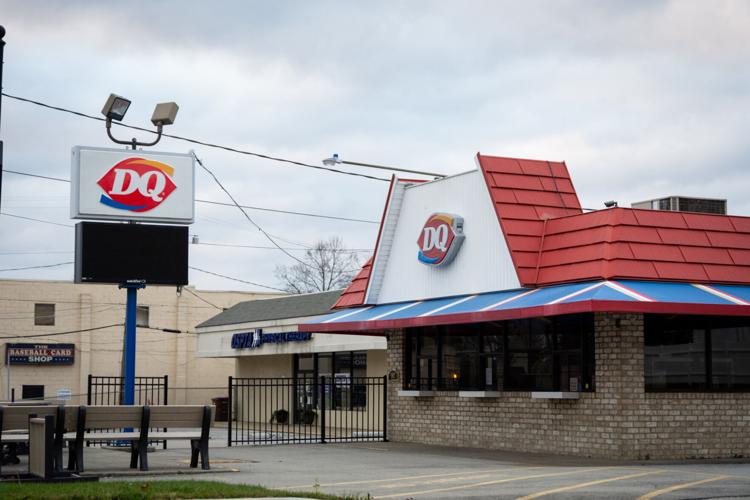 HERMITAGE — Spending decades serving ice cream to local residents and their children, and eventually those children's children, with a crew of employees who sometimes come back over the years was more than a job for Debbie Finamore.
The owner of the Dairy Queen on East State Street in Hermitage since 1980, Finamore said the employees and the customers become an extended family. Some employees change year to year while others have been there for more than three decades, and local families have become familiar faces each season.
"We are truly family here. I've had the greatest employees an owner could ask for, and we have loyal customers who appreciate us," Finamore said.
However, this year Finamore said she finally decided to retire, bringing her 40-year career to an end.
A seasonal store, Finamore's Dairy Queen would normally open in April and close in late October. When the store closed this season, Finamore said it was emotional telling the employees that the business would be closing and she would be stepping away.
Now 70, Finamore purchased the Dairy Queen in 1980, although the building was originally built in the 1950s. At the time, Finamore said she didn't expect the business would still be going strong four decades later, which she credits to the store's employees over the years and the Dairy Queen's central location.
"We've always had qualified people here, and we've never been needy for customers," she said. "We've had families who bring their kids, and then their kids bring their kids."
Aside from hotdogs and barbecue sandwiches, the Dairy Queen on East State Street has always strictly been a "limited menu" location, meaning the food is mostly ice cream and other desserts.
Dairy Queen's Blizzards with "millions" of toppings, particularly Oreos, peanut butter and cookie dough, have always been the most popular items on the menu, while banana split Blizzards also sold well, Finamore said.
Each season, the restaurant would serve "thousands" of customers, even this past season despite the onset of the COVID-19 pandemic. In fact, Finamore said she and the store staff even noticed more customers than a normal year, including plenty of new faces.
"We talked about it all summer long, and we can't come up with an answer," Finamore said.
Though she is stepping away, Finamore said it is possible for someone else to purchase and open the store in the future. If someone were to take over the business, Finamore said it was important to continue putting the customer first.
"Try to give them as much as you can to keep them happy, and you'll stay in their memory and they'll want to come back," she said.
Like David L. Dye on Facebook or email him at ddye@sharonherald.com.