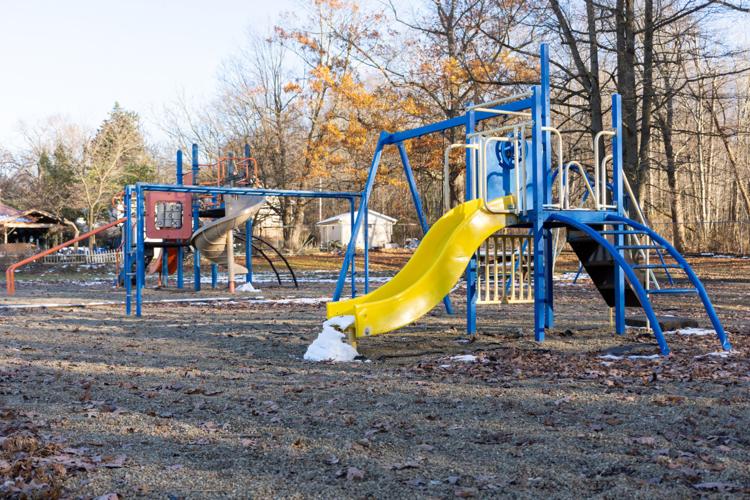 SHARPSVILLE – The state Department of Conservation and Natural Resources is giving Sharpsville $40,000 to pay for upgrades to the 13th Street Playground.
Borough Manager Ken Robertson said council was anxious to pursue the grant and fix the playground, next to the Sharpsville-South Pymatuning Township Little League field. The funding will help Sharpsville repair and replace outdated playground equipment, remove gravel bedding in favor of mulch, and install benches and picnic tables.
The project also will include the construction of a field that will be, at least nominally, intended for T-ball. But Robertson said the playing surface will be a multi-purpose venue.
"It's going to be for whatever groups want to do, including soccer practices and pickup games," he said. "With baseball, if they're OK with playing on a non-regulation field, have at it. They'll hit more home runs."
Robertson credited state Rep. Mark Longietti, D-7, Hermitage, and state Sen. Michele Brooks, R-50, Jamestown, with helping to secure the grant. The project also will add amenities to improve accessibility at the playground and make it a community gathering place.
The grant comes from DCNR's Community Conservation Partnerships Program, which assists local governments with work on public parks and recreation areas.
Sharpsville will provide matching funding through monetary payments and in-kind services performed by borough workers.
Robertson said work will begin in the spring and finish sometime later in 2020, with weather to determine the start and completion dates.
"If it's like today," he said Friday, during relatively mild conditions. "We might get started earlier.
"If it's like Tuesday," Robertson added, in a reference to the season's first snowstorm last week, "not so much."