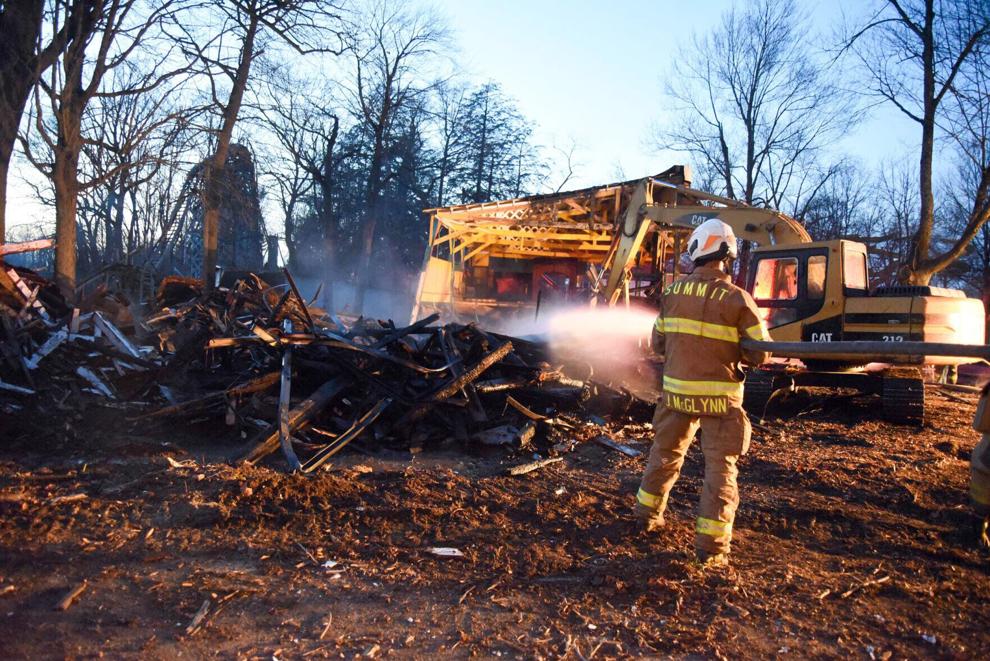 SUMMIT TOWNSHIP, Crawford County — A demolition permit for Conneaut Lake Park's Blue Streak roller coaster from Summit Township was in place Tuesday prior to fire departments responding to a late-afternoon fire at the park.
Keldon Holdings LLC, the owner of the amusement park, had a demolition permit signed, dated and issued Tuesday, Jan. 4, 2022, by Summit Township's zoning officer. The Meadville Tribune obtained a copy of the properly signed and dated demolition permit from the Summit Township Building on Wednesday.
However, Randy Fyock, the township's zoning officer, confirmed to the Tribune early Tuesday night that a demolition permit for the Blue Streak was not to be issued until Wednesday. He said a demolition permit had not been approved for Keldon prior to Tuesday's fire.
Contacted Wednesday about the apparent inconsistency, Fyock told the Tribune he had given Keldon "a verbal commitment" to move forward with the demolition. However, that didn't explain how or why a signed demolition permit dated Jan. 4 was issued.
"Don't call me for nothing," Fyock said before hanging up.
Tuesday's fire is considered accidental at this point due to a controlled burn at the park that got out of control, according to Summit Township Volunteer Fire Department Chief Dan O'Meara. The department was aware of a controlled burn at the park Tuesday as part of demolition work.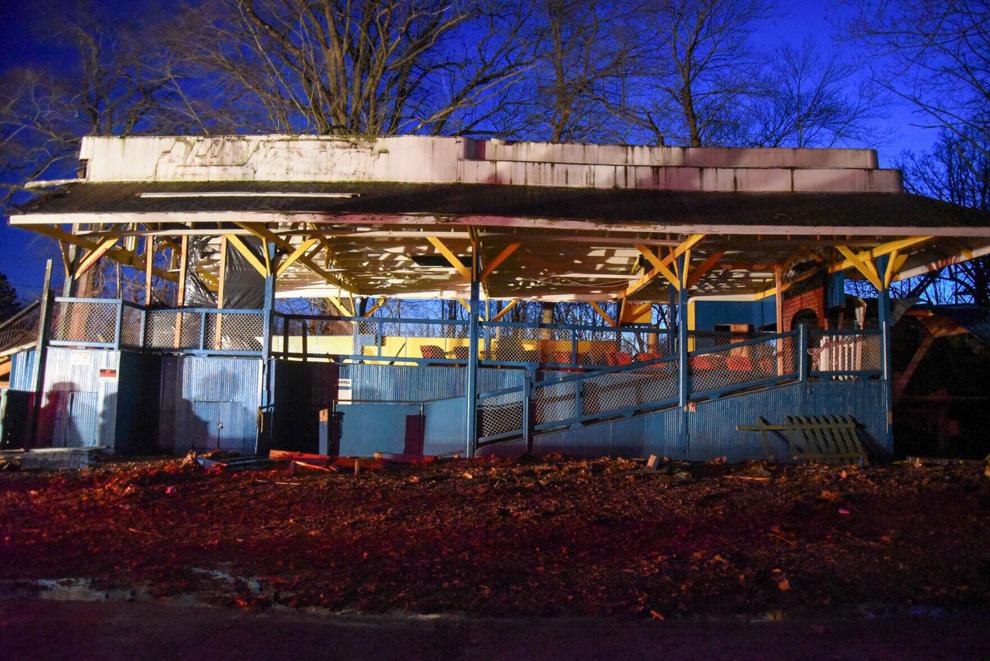 Keldon requested several controlled burn permits for debris from the township in early December. A recipient fills out a burn permit and coordinates its use with Summit Township Volunteer Fire Department.
Peter Albaugh, a fire marshal with the township's fire department, told the Tribune that Keldon's burn and demolition permits were in order. Keldon was using small burn piles to dispose of wood from the roller coaster's demolition. "They were doing it (burning) to help clean up," Albaugh said Wednesday.
O'Meara said the fire got out of control due to shifting winds. While one pile was being burned, winds shifted and ignited an adjacent pile without initially being noticed by workers. Flames from the second burning pile were what reached the Blue Streak, according to the chief.
New Conneaut Lake Park issued a statement via its Facebook page late Tuesday night saying damage to the Blue Streak was not caused by fire but from heavy equipment used in the demolition of the historic coaster.
"A burn permit was also issued to have small controlled fires to burn the wood as demolition continued. A mechanical issue occurred to the heavy equipment used to assist in the control, causing the fire to spread to the front part of the loading dock," the statement said.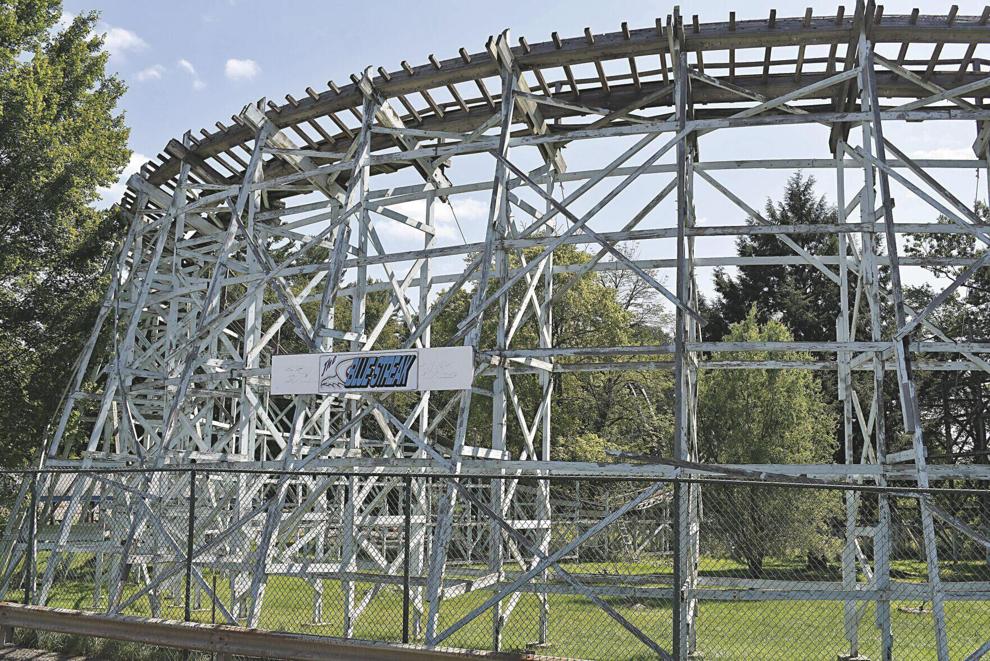 While there were no injuries in Tuesday's fire, several parts of the Blue Streak's track collapsed, as did a section of the coaster launch point. While other parts of the coaster remain standing, demolition of the coaster is expected to continue this week.
"Only after u [sic] retract," Todd Joseph of Keldon Holdings LLC wrote via text when contacted Wednesday afternoon by the Tribune for comment about Keldon Holdings's demolition permit for the Blue Streak.
Joseph was concerned over Fyock's comment published Wednesday regarding the demolition permit not being issued.