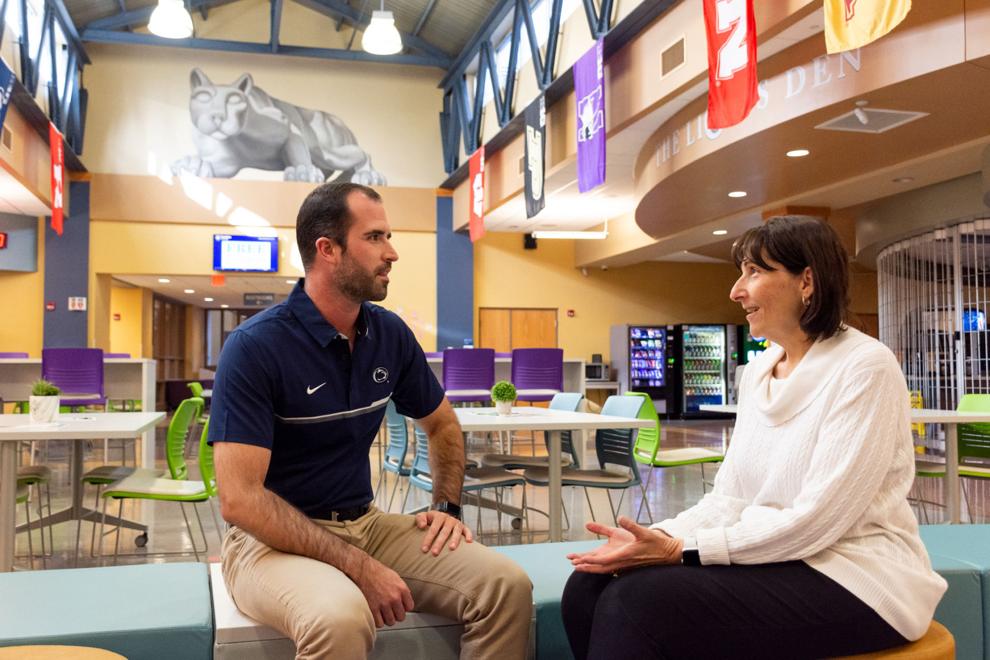 SHARON – Alumni, friends and supporters have helped Penn State Shenango bring home two honors.
The Penn State Shenango Advisory Board, the Penn State Shenango Alumni Society and others joined forces to generate $261,000 in scholarships over the past year. The work netted the local alumni society the top award for the Open Doors Scholarships initiative in the development category. The award was given by the Penn State Alumni Association.
But that was not all the good news.
Carl A. Sizer, president of the local alumni society, received the M. McLane Recent Alumnus/Alumna Award, which recognizes a Penn State graduate who has provided exemplary volunteer service to the Penn State Alumni Association.
Both awards were made possible by the efforts of the college's dedicated alumni, Sizer said.
"Penn State has the largest alumni group in the world,'' he said.
But support comes from the community, too, for the local campus.
Sizer said each year the local alumni society holds a golf outing. This year's event was held in June at Pine Lakes Golf Club in Hubbard, Ohio.
"There were more than 30 teams there and we regularly get 120 to 140 people a year,'' he said. "There are so many in the community who come out. We've been very lucky.''
There was extra help this year in boosting funds, Sizer said. The College Club of Sharon donated $17,000 for scholarships at the Sharon campus.
"They were the spark to give us the confidence to raise money,'' he said.
The group disbanded and decided to transfer its funds to the Penn State Shenango scholarship effort, said Ruthanne Beighley George, former College Club president. 
"When the College Club of Sharon realized that it was no longer viable, we searched for an opportunity to leverage our funds and provide for continuing education for all people of in the Shenango Valley,'' she said.
Also, Penn State had an additional offer. Under a system-wide scholarship program, every $1 raised at one of its school locations would get a $2 university donation. 
When adding up all the contributions and fundraising efforts, and then adding the college's match, Penn State Shenango raised $261,000, said Jo Anne Carrick, Penn State Shenango's campus director.
While the Sharon campus is not Penn State's largest, it proves strong dedication is a powerful force, Carrick said. 
"There's a lot to be said of the power of past alumni and what they can do,'' she said.
Carrick credited Sizer, a 2011 Penn State graduate, for his work. He serves as the assistant controller for Primary Health Network based in Sharon.
"He is the youngest board member to serve as president of the Shenango Alumni Society,'' Carrick said. "Carl has helped bring a fun energy and new ideas to the group, which has been refreshing and much-needed for the society.''