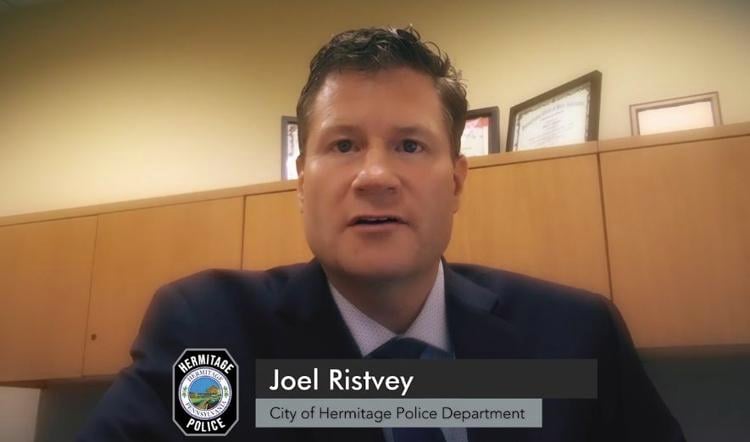 HERMITAGE — Due to advances in DNA technology, Hermitage police believe they might soon crack a 50-year-old case of an abandoned baby left to die in a little-traveled section of what was then Hickory Township.
On July 2, 1970, a Sears employee found the remains of a white newborn baby girl near a dirt road off Lynnwood Drive, near then-named Swamp Road, now known as Broadway Avenue. The area was known as the Taylor Sand Banks parking, and the city of Hermitage was still known as Hickory Township.
According to a report published July 3, 1970, in the Herald, the baby was discovered by Sears customer service representative Michael Drobney, of Farrell, about 4 p.m. July 2, while he made a delivery in the area. Police said at the time that the baby had been there for about 12 to 24 hours and was dressed in baby clothes, while then-Mercer County Coroner John K. Mohney determined the baby died from exposure.
Though the baby was born less than a week prior and received medical care consistent with that provided at a hospital, police have not been able to identify her or determine who abandoned her in the wooded area, the release states.
However, the search for the baby's identity has reached a new phase, with police expecting to solve the case and hoping to speak with the person who left the baby in a wooded area.
Hermitage police Deputy Chief Joel Ristvey said Tuesday that, due to advancements in DNA technology, police now believe they will be able to positively identify the baby, along with her parents.
But even if the DNA evidence can identify the child's parents, Ristvey said that information will not provide the "why" the baby was left where it was, which is why he encouraged the parents, or whomever abandoned the child.
Ristvey said those who left the child can contact him directly at 724-983-6782 ext. 3.
"Please come speak to me before the DNA does," Ristvey said in the release.