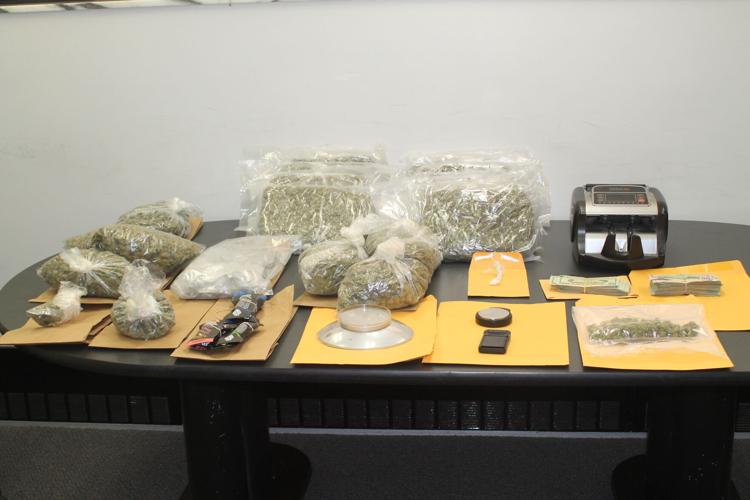 SHARON – Sharon police reported finding a large amount of marijuana, cash and drug paraphernalia Sunday after serving a warrant on a Sharon residence.
Christopher J. Norris, 21, of 428 Delaware St., Sharon, and Amarri Abram, 19, of 81 Shenango St., Sharpsville, are charged with possession with intent to deliver, possession of a controlled substance and possession of drug paraphernalia in the case.
Sharon police obtained a search warrant for Norris' residence and executed it, along with the Mercer County Critical Incident Response Team Sunday night, police operations Capt. Travis Martwinski said in a press release. The warrant was based on an active investigation of drug sales at the home.
Police said Norris and Abram were inside the house and taken into custody when they attempted to flee the home as officers entered.
A search of the home uncovered about 17 pounds of marijuana and more than $7,300, Martwinski said. Police also seized other items of drug packaging and paraphernalia, including a money counting machine and a digital scale.
According to the criminal complaint, Norris told police that he had rented the house for the past four to five months, for someone, whom he knows only by a nickname and paid Norris $5,000 a month to accept and store packages containing large amounts of marijuana. 
Norris said the packages were delivered by the U.S. Postal Service, addressed to false identities. Norris said he knew nothing about any of the money in the home.
Norris and Abram were taken to Mercer County Jail after failing to post $50,000 bond each.  
Follow Melissa Klaric on Twitter and Facebook @HeraldKlaric, email: mklaric@sharonherald.com