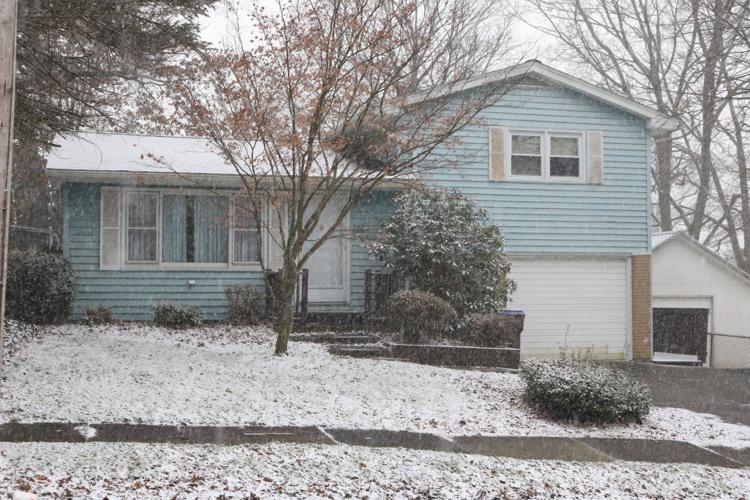 SHARON – Residents near Quarry Place in Sharon asked city council Wednesday if anything could be done to prevent a group home from operating in their neighborhood.
During Sharon Council's work session, neighbors said they have seen extensive renovations to a house at 886 Quarry Place by a company who plans to run a group home there.
A neighbor who did not wish to be named said he is concerned about having people with behavioral and addiction problems placed in the house.
"It's a property value situation. It's a safety situation," the resident said. "This is a nice neighborhood. Now what we're going to do is, in a very nice neighborhood, is create blight."
Sharon Council may have violated Pennsylvania's Open Meetings Law when it allowed the resident to speak during the meeting without providing a name. Under state law, elected officials are responsible for enforcing a requirement that residents who participate in public meetings identify themselves when they begin speaking.
The law prohibits people from speaking anonymously during public meetings, said Melissa Melewsky, counsel for the Pennsylvania NewsMedia Association.
"The minutes requirement requires the agency to record the name and subject matter for any speakers," she said.
Council allowed multiple people to speak Wednesday without providing their names.
In response to questions from the public, city Solicitor William Madden said the neighborhood is zoned single-family residential and a group home is among the acceptable uses. Madden specifically mentioned MCAR, the county agency that serves people with behavioral or intellectual disabilities.
"What is determinative in this issue is if a family is occupying the house," Madden said. "And the courts have long held that whether it's MCAR or any other group facility that's considered a single family and therefore, it's permitted use."
Madden said city officials do not have the authority to stop the group home because council adopted the zoning ordinance, which permits that use.
Madden and city Manager Bob Fiscus said they have not received any formal notices of how the house will be used.
"As of today, I believe I know whose property it is, but there's been no requests for inspection," Fiscus said. "There's no formal acknowledgment from any company there's going to be a group home building there."
Fiscus said Sharon Zoning Board has not received any notice from the owners.
According to the Mercer County records, Jeanne M. Ferrara and others own the house. The ownership address is listed as 3856 E. State St., Hermitage, which is the location of the Alliance for Behavioral and Developmental Disabilities (ABDD).
William A. Janes Jr., ABDD's quality management director, said the organization looks forward to partnering with its neighbors to empower 100 percent community inclusion for the people they support.
"Since its inception in 1995, ABDD's mission has been to support and empower people with intellectual disabilities," Janes said. "In doing so, it vigorously follows all applicable local, state and federal regulations, including an annual licensing inspection conducted by the commonwealth."
ABDD has more than 14 community living arrangements in Mercer County, according to its website. The organization offers psychiatric, psychological and counseling services, and links employment and training opportunities for its clients.
Neighbors said they are worried about property values and blight.
"The city talks about cleaning up all the blight," the unidentified resident said. "Now you have a nice neighborhood up here. People are not going to be able to sell their house. People who want to leave are going to have to rent their houses and all you're going to have is a street that's very nice that's going to have nothing but rentals when you allow this kind of thing to happen."
A second resident, who said she was afraid to release her name, has lived in the neighborhood her entire life and raised six children. She expressed concerns that council will be unable to stop the group home.
"This is a great neighborhood we have. These are people of integrity. They're good, faithful citizens. They pay their taxes. They vote," she said. "And now we have this change in our neighborhood that we seem powerless and no one has ever consulted any one of these neighbors about this decision."
She wanted to know who to address the matter to if not city council.
"Everyone in this room ... we are trying to better this community. And that's what we want to try to preserve – our neighborhood," she said. "Just because people with resources can come in and ... make this change. How many people are going to be supervising? How many patients will be there? What about security? What about parking? This is a small home. There's hardly any parking on the street for the people who live there."
The neighbors said the house has been gutted and a new roof and new furnace have been installed over the past two months.
Fiscus said he does not think the owner needs any zoning variances to work on the house. He said he would have someone from the zoning board check to see if construction has gone past the point where the owner would need a variance. If it has, the manager said he could issue a "cease and desist" order.
Madden cited a similar case from the 1980s, when MCAR took over a house on Myrtle Place near Wengler Avenue. The residence was zoned single-family residential. MCAR bought the house and used it as a group home.
"We challenged it. We lost," Madden said. "The court ruled that people coming and living together make a single family. It's not the traditional family that you and I think of is a family and we wish were the law. Unfortunately, it is not. Since it's a single family residential unit, they're permitted to live there and we can't stop them. They don't need a variance. They don't need a special exception. They don't need council's permission. They just have a right to do it whether we like it or not."
Other Sharon residents at the meeting said the group home would provide a necessary service for its residents.
"What is so bad with a group home?" asked Carol Schwartz, Sharon resident. "My brother-in-law lived in a group home right up by the park. No problems whatsoever. My brother-in-law was there because his parents had passed away. The house got sold so the state stepped in, moved him to a group home. He was well taken care of, he was safe, there was never any issues."
Alan Yingling, who lives in the area, said the laws protect those who need residential treatment, but not residents who have homes near group facilities.
"The problem is not giving people the help that they need," Yingling said. "But who else needs help is the people that have lived here. Everybody's worked to keep their houses going. As soon as this goes in our property value immediately drops. Where is my protection for my investment?"
Yingling said Sharon neighborhoods are becoming filled with more rental properties than home owners.
"Where is the line going to get drawn where we say, 'Hey, this is all we have left.' Are we going to save it, or are we going to let it go?" Yingling asked. "I have no problem with people getting help. What I have a problem with is the last bit of neighborhoods we have getting ruined and just depreciating."
Council President Molly Bundrant said there was very little Sharon officials could do.
"Do you understand what we're saying, that this is bigger than us?" Bundrant said. "We understand you're upset. We're just as frustrated as you are. But I need you to understand this is out of our control."
Councilman Bob Lucas advised residents to take the matter to authorities in Harrisburg.
"Basically, the only resolution you guys have is to go to your state rep and state senator and have them change the law," Lucas said. "The only thing we can do is if that house comes to fruition and it's a nuisance, after so many nuisance calls, there are steps we can take."
One neighbor asked if Sharon was going to become a dumping ground.
Fiscus said he took some offense at that statement.
"I think Sharon has a lot of good neighborhoods and all the council people are working hard to maintain that," Fiscus said. "There's group homes all over the Shenango Valley. It's not centered in Sharon. Often you don't even know they're there."
Fiscus said on behalf of the fire and code departments and the city, they are going to do everything possible to support the neighbors around Quarry Place.
"We're going to do everything we can to support you. Everything we can to make sure the requirements that we can enforce are enforced," he said. "This is not just a Sharon issue."
Follow Melissa Klaric on Twitter and Facebook @HeraldKlaric, email: mklaric@sharonherald.com