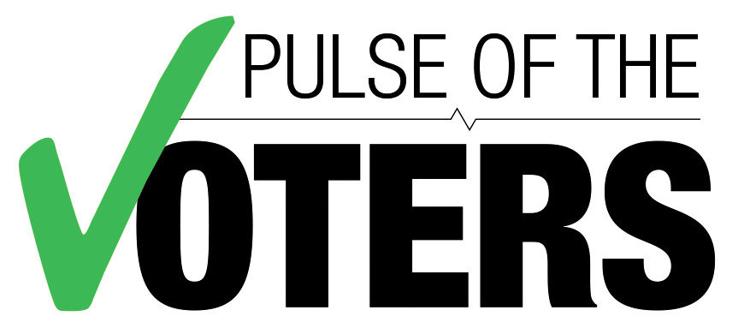 With almost exactly one year to go before the 2020 presidential elections, Pennsylvania residents went to the polls Tuesday for the municipal general election.
Traditionally, off-year elections attract relatively low turnout — about 34 percent of Mercer County's registered voters took part in the election this week — which means participants are, presumably, among the most committed and engaged voters.
On Tuesday, members of The Herald's staff went out to talk with voters from around the county and collect their thoughts on a variety of issues, including the ongoing process in the U.S. House of Representatives to impeach President Donald Trump.
In the process, the House of Representatives acts as a grand jury would in a state or federal criminal trial. If Congress decides that there is a reason to indicate that the president has committed offenses, it would issue an impeachment.
An impeachment would mean the president would face trial with the U.S. Senate serving as jury and U.S. Supreme Court Chief Justice John Roberts presiding. Trump would be removed from office only if two-thirds — 67 members — voted to do so.
Karla Hanley
Among the issues that Hermitage resident Karla Hanley said concerned her most was security, both locally and nationally.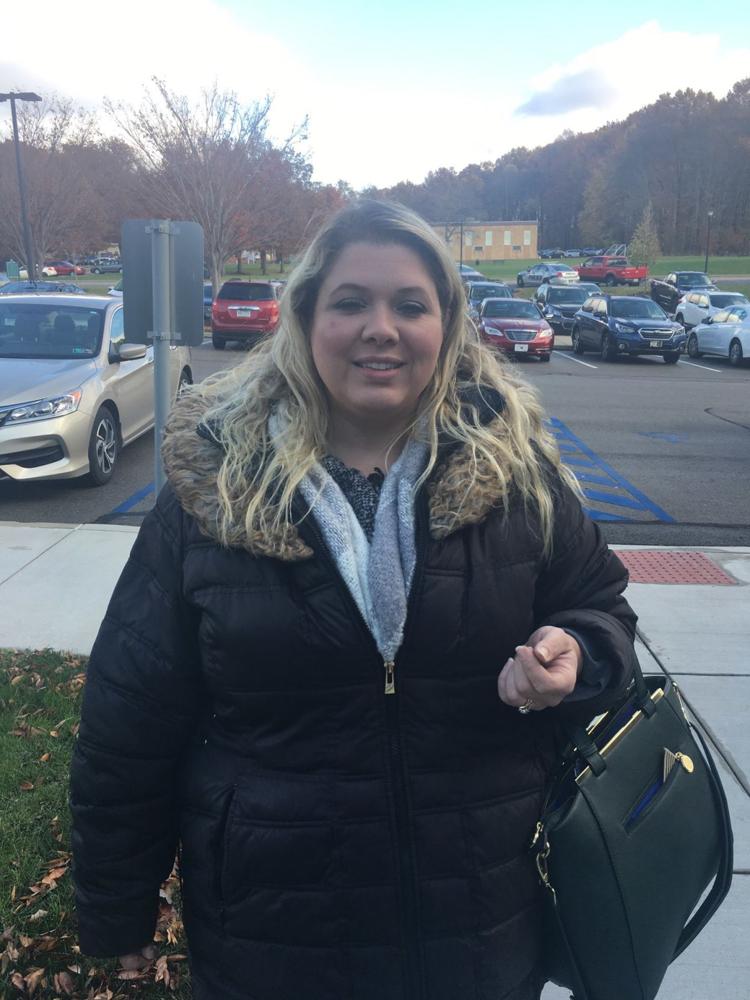 Locally, Hanley said she supported initiatives such as Marsy's Law, which would increase protection for crime victims, as well as harsher penalties for parole and probation violators. Nationally, Hanley said she was concerned about border security, particularly illegal immigration.
"I think we need to revamp how we vet immigrants and how we handle their children," Hanley said.
In terms of the current efforts to investigate President Donald Trump, Hanley said impeaching the president would do more harm than good and that politicians in Washington, D.C. should focus on ways to improve the country instead of focusing on one individual.
"It shouldn't matter who the president is, people need to be respectful," Hanley said.
However, Hanley said she was also concerned about the environment and efforts to make the economy more sustainable, doing away with items such as plastic straws that can be used only once but don't decompose.
"We may not have known then but we know now what doesn't break down and how to start being sustainable, the question is 'what are we going to do about it?'" Hanley said.
Will Hartman
Will Hartman of Brookfield said he's disheartened over how the two political parties are handling themselves at the national level.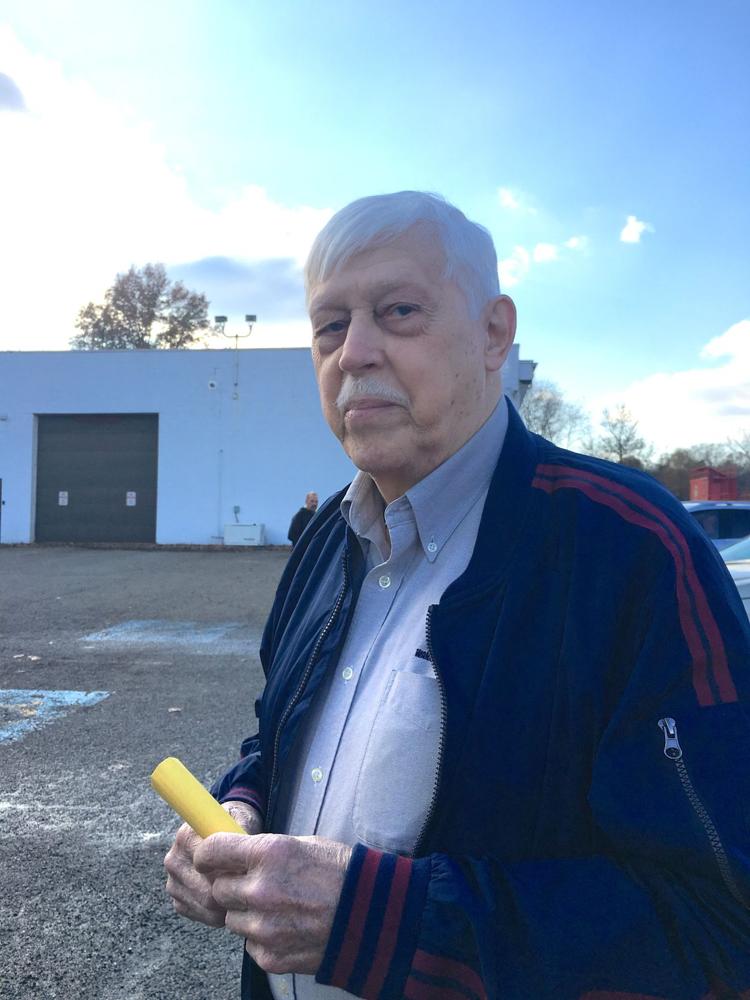 He wanted to see elected officials work together instead of engaging in partisan bickering.
"They're not trying to do what is good for the people,'' Hartman said.
Mary L. Masello
Mary L. Masello of Hermitage, said she always tries to stay informed about her local community and what's going on nationally.
Of particular concern to her on the national level was the ongoing efforts to impeach President Donald Trump, which Masello said she opposed.
While removing the president would destabilize the government and further divide Americans, Masello said people should try to take a more objective look at the president. She herself agrees with some of his policies but not necessarily his personality.
"I think he's done some good, I think his mannerism is bad," Masello said of Trump.
Masello said she was also concerned about global warming and the potential effects it could have on wildlife or wildfires, since she has a son who lives in California. Though pollution has decreased since she was younger, Masello said is still interested in efforts to be more environmentally friendly.
"As a kid, we all had coal furnaces and there were smokestacks everywhere, but even today there are a lot of cars out there," Masello said.
Denise Dobranchin
Denise Dobranchin of Sharon, said she supports the move to impeach the president, and said the process, driven by Democrats in the U.S. House of Representatives, is being run fairly.
"I definitely think he should be impeached and I think Democrats should go along with the impeachment," she said.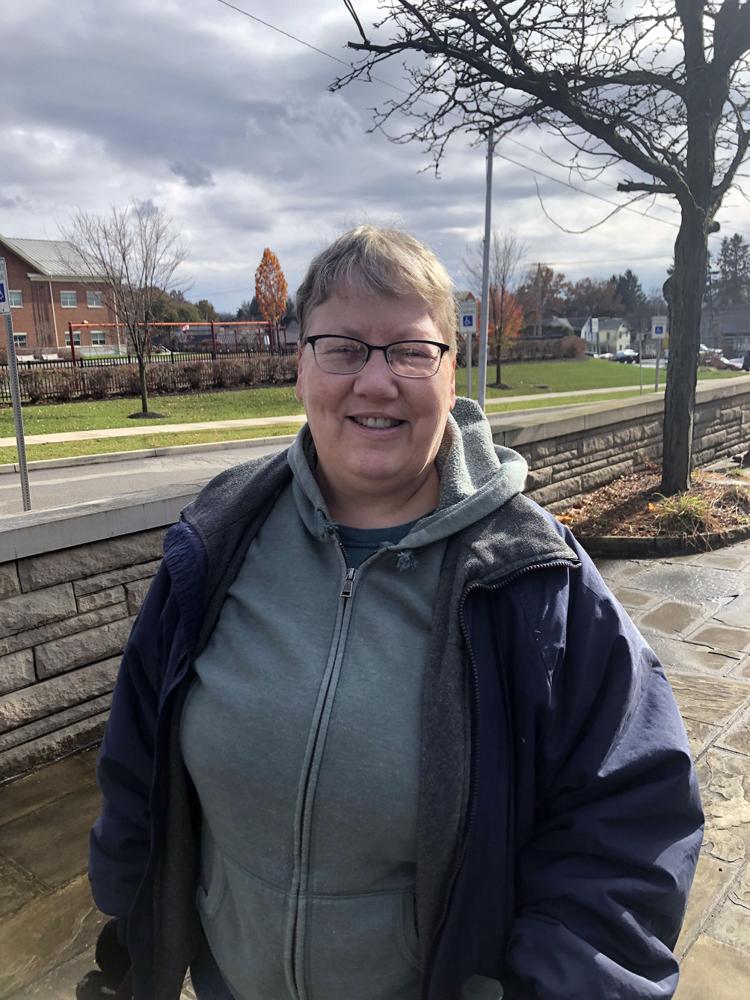 Dobranchin said she thinks Congress should follow the facts when investigating the president.
"I think they should do whatever they need to do to find out the facts and I think Republicans and Trump are hiding things that they don't want people to know," Dobranchin said.
Albert Jones
Albert J. Jones of Sharon, said he was opposed to the impeachment process.
"I think the process is totally unfair," he said. "Staged and no due process. I can't believe they're allowed to do this."
Until the House voted last week to hold the impeachment proceedings in public session, witnesses have testified in closed hearings before three House committees, which include U.S. representatives from both parties.
Jones said the process is unfair to the president and could increase his support.
"I think that it's going to affect the voters. I think a lot of people are now seeing that Trump is getting a raw deal," he said. "And I think it may backfire on the Democrats. I think that some people are going to vote for Trump."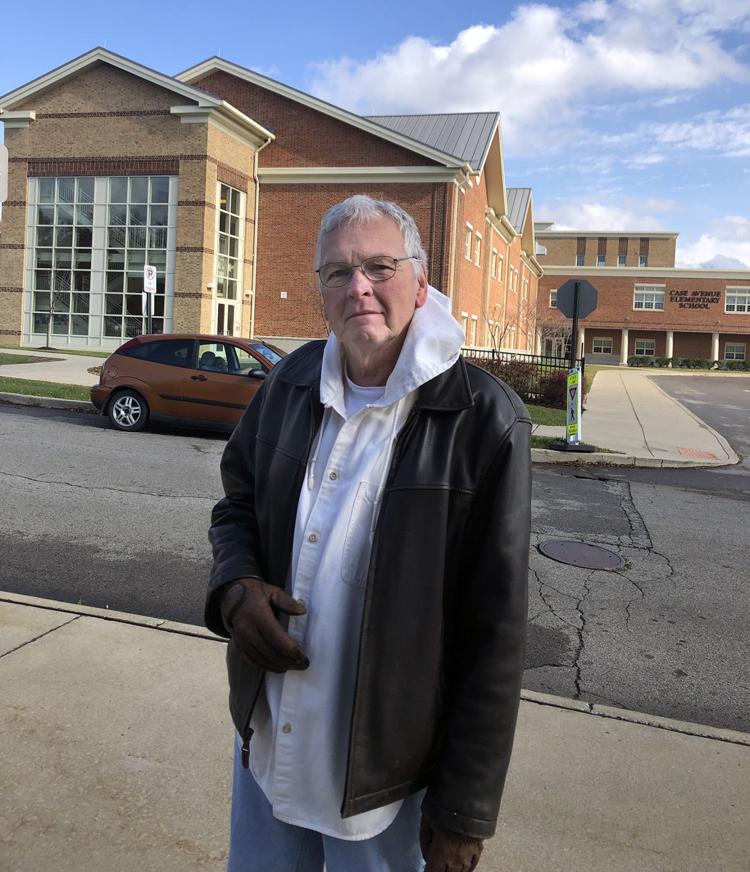 Voters are focused on issues like jobs and economic development. Jones said House Democrats should concentrate on getting things done and not on investigating the president, particularly after the Muller investigation resulted in no accusations against Trump.
"I think people are getting tired of it. How many things they've had already with the (2016 election interference by the Russians and then the stock market went down, then there's the recession," Jones said. "Everything's on Trump. People are getting tired of it and I'm one of them."
Jones said he thinks the Democratic-controlled House and the media are focused in the wrong place when they investigate Trump.
"What's really mind-boggling to me is when you see the situation with Biden and what his son have done – Oh, that's OK – the media doesn't want to touch that," Jones said. "They're after Trump because he said something to check into if there's any wrongdoing with the last election and they're saying he's out of line for doing that. The media is terrible."
Stacy Crow
Stacy Crow of Greenville aimed to instill the lessons of democracy upon a future generation by bringing her 5-year-old daughter, Joey, Tuesday night to the polling place at First Presbyterian Church in Greenville.
"I'm just exercising my duty as an American," Crow said. "It's important to vote for your community. You have no right to complain if you don't vote."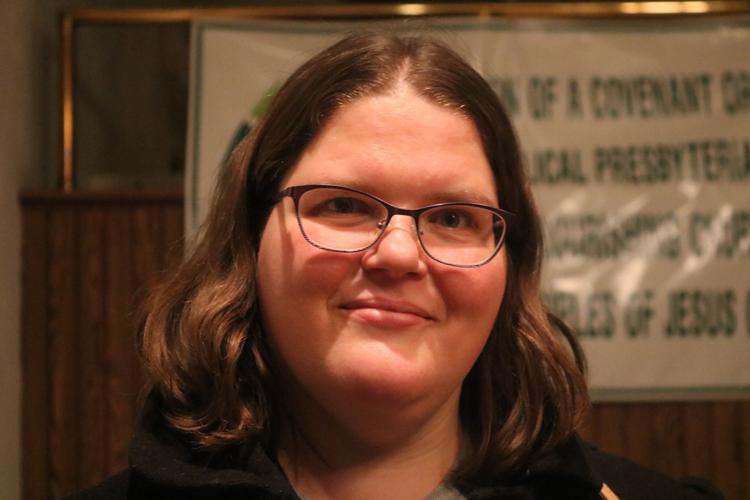 Even though Joey could only watch on Tuesday, Crow said she wanted her daughter to be more than a spectator in politics.
Crow said the stakes are high for her daughter and her peers — one important issue, Crow said, was, "Making things better for the next generation."
She ranked jobs at the top of her political priority list and urged citizens to get to the polls.
"I follow politics loosely," Crow said. "I studied them when I went to college. We need to vote and make sure what we're voting on is actually fact."
As for the impeachment, Crow said, "That's why we come and we vote for our representatives so they know how we feel."
Bob Gavala
Bob Gavala of Shenango Township said he believes the division over impeachment is another indication that political bickering is out of control at the national level.
"Right now it's getting worse. It shouldn't be that way,'' Gavala said.
He also is dissatisfied on the way politicians are handling the nation's annual budget deficits and the ever-growing national debt.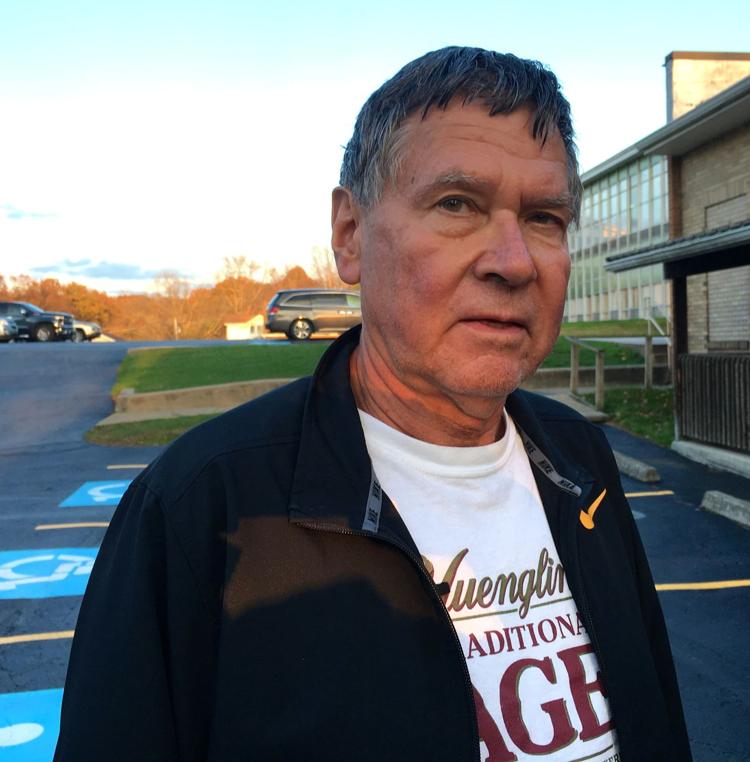 "Somewhere down the line we'll have to pay for this,'' he said. It's growing more and more every year,''
As to his own view on Trump, Gavala said, I'd rather not say."
Elaine Green
Elaine Green of Shenango Township said the rancor between Democrats and Republicans at the national level has gotten out of hand.
"I don't like it. I don't like it at all,'' Green said.
She also believes Trump's insults aimed at people online and at his promotional events has to stop.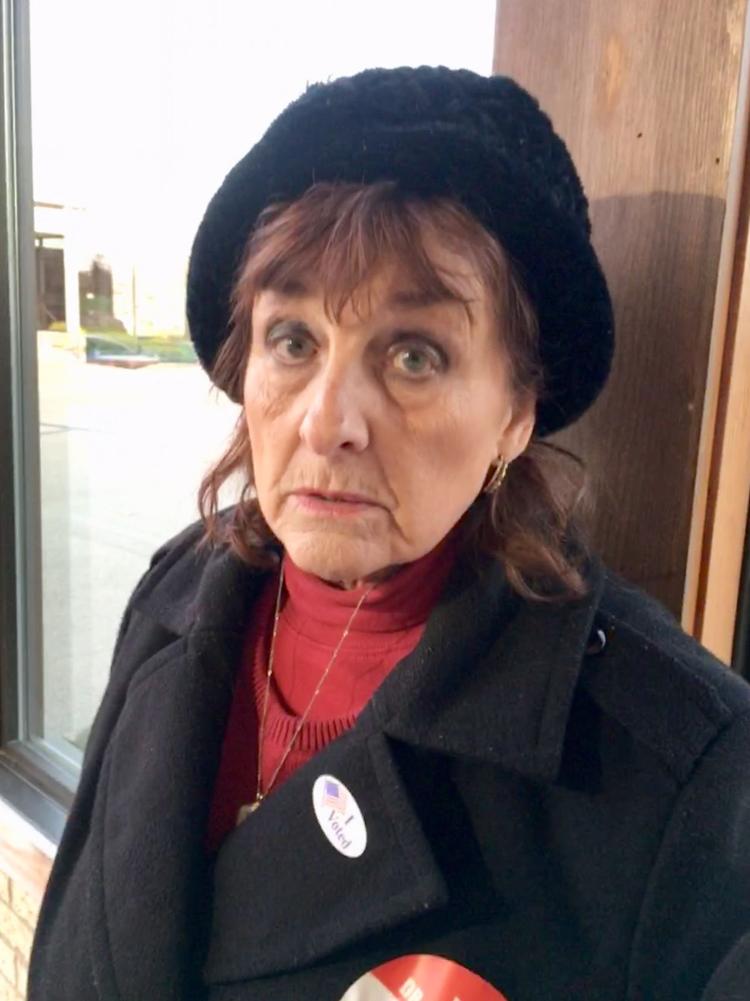 "I think he stretches the truth,'' Green said.
Further, the Trump administration's treatment of people crossing the Mexican border into the U.S. needs to improve – particularly separating parents from their children and placing the children into a jail-like environment.
She also believes every-day courtesies among the public at large has taken a turn for the worse.
"I was raised in the 40s,'' Green said. "People were kinder and nicer back then.''