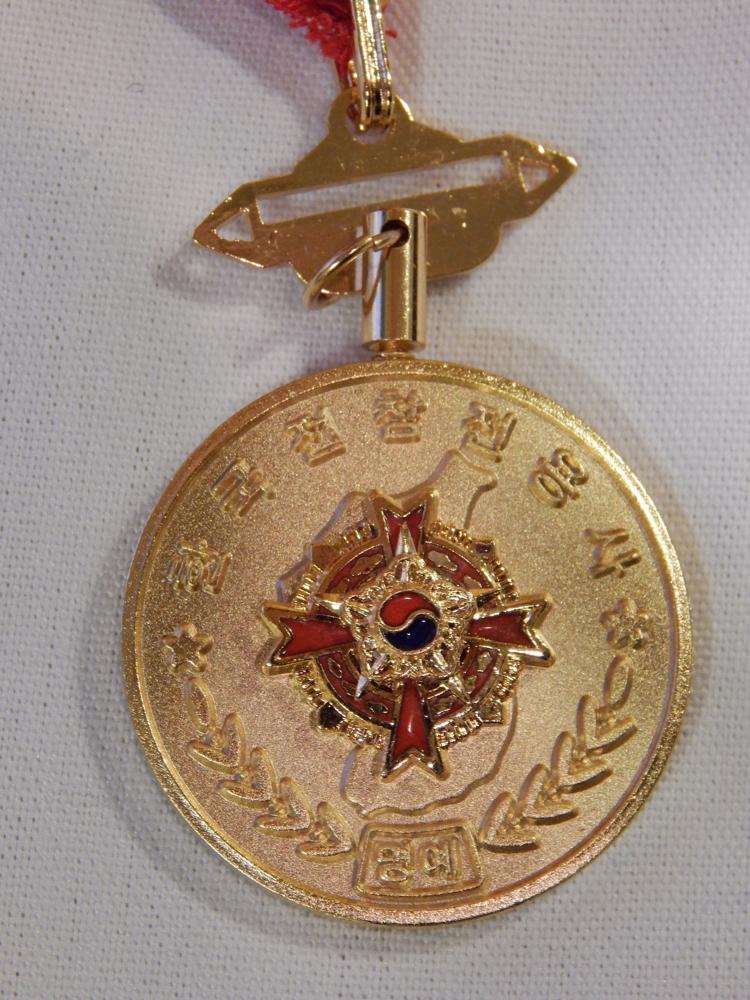 State Sen. Michele Brooks had family members who had served in the Korean War.
"They didn't speak about it much,'' Brooks, R-50, Jamestown, said. "But they spoke all the time about their love for our country.''
Now, almost 70 years after the Korean War began, the South Korean government is showing its gratitude for the veterans' sacrifices in what has been called the "Forgotten War," with the Korean Ambassador for Peace Medal.
To be eligible, American Army, Marine and Air Force veterans must have served in-country at some point during the Korean War from June 25, 1950, to July 17, 1953. Navy veterans are eligible if they served aboard a vessel in Korean waters. The medal is also available for veterans who participated in United Nations peacekeeping operations until the end of 1955.
The medal can be awarded posthumously. The veteran's next of kin, including the spouse or descendants, may apply for the medal.
U.S. Sen. Pat Toomey is helping to promote the program locally through the offices of Brooks, and state Rep. Mark Longietti, D-7, Hermitage.
Longietti said his late father served in the Army during the war but was based stateside.
"My aunt just sent me pictures of him when he was in the Army,'' Longietti said. "He didn't talk about his experience in the military very much. But he was proud of his service.''
The "Forgotten War" is still remembered in the area.
In 2012 the remains of a Korean War veteran from Crawford County were returned for interment in Meadville. Army Sgt. Chester L. Williams had been listed as missing from the Korean War.
Brooks remembers the repatriation of his remains.
"I think about all of his family members,'' Brooks said. "I think about the heartache they carried all of their lives wondering about their son and brother.''
A ceremony for local veterans receiving the award will be held in Mercer County, Brooks said.
Applications can be picked up at Brooks office, 100 Hadley Road, Hempfield Township or Longietti's office, 2213 Shenango Valley Freeway, Hermitage.
The applications must be received by Toomey's office by Jan. 24.