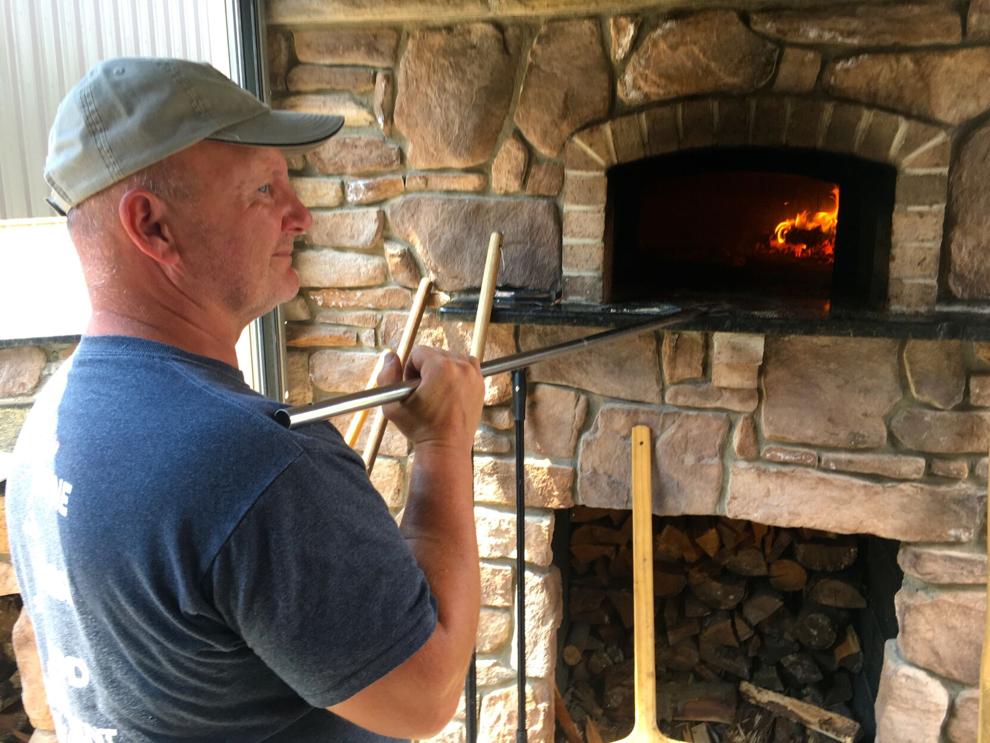 Pennsylvania restaurants were allowed to open all their indoor dining on May 31. But it's May 20 that sticks in Jerry McFarland's mind.
"We offered pork chops and steaks cooked on our outside grill,'' McFarland, owner of The Clark House in Clark, said. "That was a record day for us.''
A number of businesses got clobbered by the COVID-19 pandemic. Restaurant owners said they paid an extra stiff price by being subjected to draconian guidelines.
For a time last spring, all restaurant indoor seating was banned and they had to survive solely on take-outs. Indoor seating guidelines were eased – gradually.
And other guidelines remained. Some of them cut the heart out of the hospitality trade, McFarland said. 
"We weren't allowed to have people play pool, because multiple people will use the same stick,'' he said. 
But things aren't exactly back to normal. And some of the shifts in strategy restaurants came up with to stay open won may have a lasting effect thanks to consumer fans.
Libations Winery opened earlier this year in Springfield Township, and owner Bryan Rhodes found a winner in outdoor seating. Outdoor-seating guidelines were much more liberal than indoor dining. For example, greater numbers of dinners were allowed to eat outside.
And that is likely a game-changer for the industry, the two men said.  
"People wanted to get out of their homes and be outside,'' Rhodes said. "So that's what we gave them – lots of outdoor seating.''
McFarland agreed.
"I was OK because I have a big outdoor patio,'' he said. "People like that. And I think you're going to see more people sitting outside now.''
Of course, the main attraction is the restaurant's menu, which offers a wide variety of soups, hearty sandwiches and full-course dinners such as steak and spaghetti.
Still, behind the scenes there's lots frustration, including restaurants' inability to get certain products.
Sierra Mist and Diet Sierra Mist, a lemon lime soda, has been impossible to get for more than a year. Dr Pepper, a soda that's more popular in the south, also is on the nationwide shortage list.
Alcoholic libations also are taking hits. Peach schnapps is scarce along with 750ml bottles of Jack Daniel's bourbon. But larger Jack Daniel's bottles are available.
"There's no rhyme or reason to all of these shortages,'' McFarland said.
And then there's the big one: Chicken wing prices have as much as tripled in the past three months. Small restaurants that were paying as low as $1.50 a pound for chicken wings from distributors in many cases are forking out over $4 a pound.
Before the pandemic, it was common to see restaurants offering 75-cent wing specials, and sometimes even less. Anyone doing that now is going to get hammered with huge loses, Rhodes said.
"In order to make a profit on wings, a restaurant is going to have to charge $1.85 for each piece,'' he said.
A labor shortage for meat processing plants is one cause. Also, people stuck at home from the pandemic found wings easy to make, which increased demand.   
Rhodes has found his menu that thrives on preparation has won fans, particularly for pizza. 
"Our wood-fired oven gives our pizzas a unique taste,'' he said. It also offers another advantage.
A hand-held temperature meter reveals the oven's bottom is around 700 degrees while the top is a scorching 1,000-plus degrees. Most of the thin pizzas offered are finished in 45 seconds; 1 minute is a marathon. That allows for lighting-fast turnaround on orders.
"People like getting their meals so fast,'' Rhodes said.
And the restaurant offers a wide selection of sandwiches, soups and salads. The marquee items are the restaurant's own crafted wines.
Another remaining thorn for many restaurants is the inability to find workers – particularly cooks.
"They want to be bartenders, waitresses and waiters because they get tips,'' Rhodes. "They don't want to work in the kitchen.''
But McFarland said he regularly gets applications from those seeking jobs.  
When asked why he gets so many applicants, his response drew roars of laughter from regulars seated at the bar.
"I guess I'm easy to work for,'' he said with a sly smile.