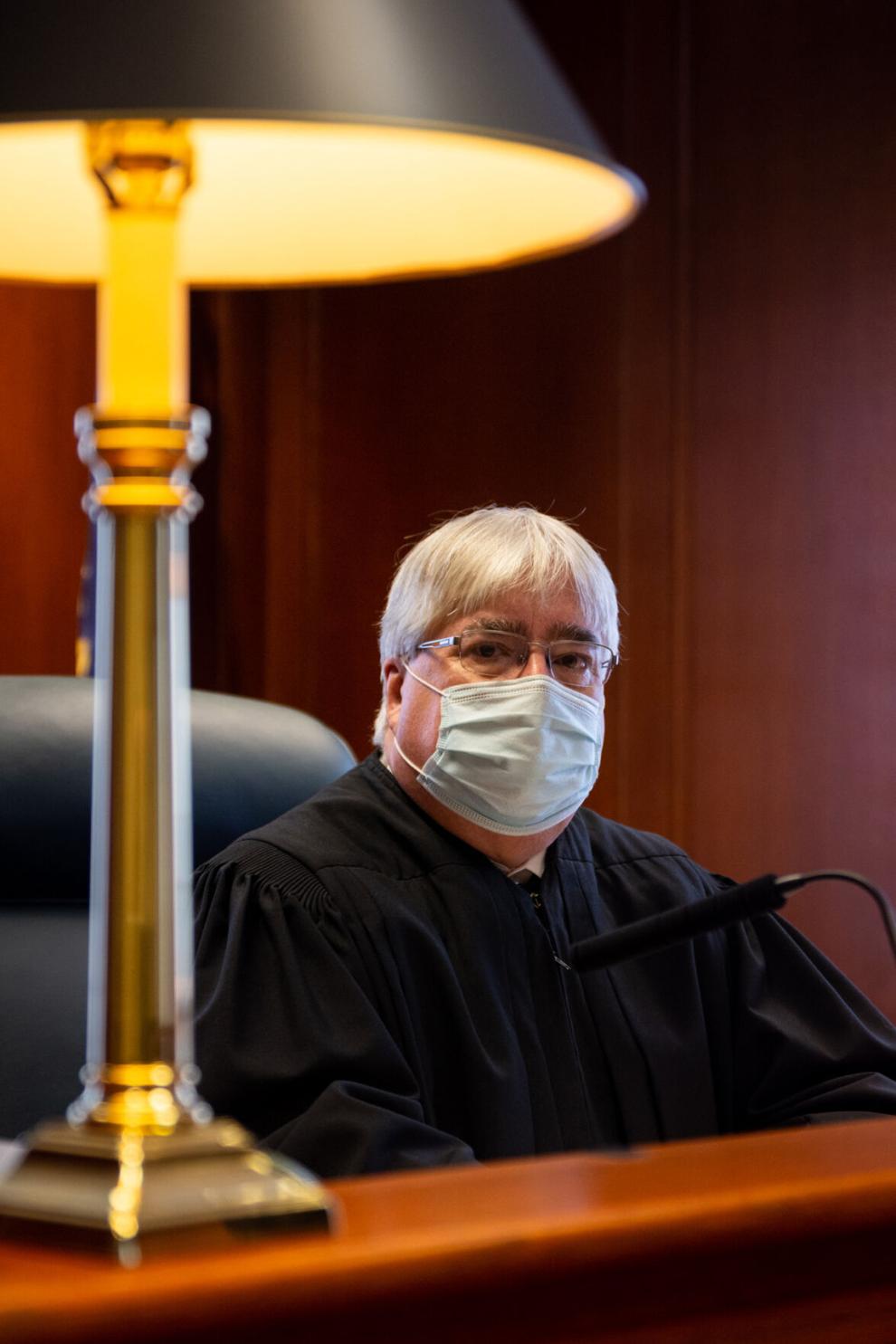 MERCER – Nothing was normal during Robert G. Yeatts' term as president judge of Mercer County Court of Common Pleas.
"That's been my story," Yeatts said. "In two years, I've had two good months."
Yeatts, 64, will be retiring after his first 10-year term as a common pleas judge expires at the end of 2021. He was elected in 2011.
Yeatts will be pursuing senior judge status, even though a common pleas judge in Pennsylvania can serve until the age of 75. A senior judge can be called to serve the court for 10 days a month, unless there are special circumstances.
Which is what happened in 2018. For two years, while Yeatts was president judge, he was one of two judges seated in Mercer County. The other judge was Daniel P. Wallace. The county has four judgeships.
Judges Christopher J. St. John and Thomas R. Dobson retired at the end of December 2017. Senior judges Francis J. Fornelli, John C. Reed and St. John shared the load of two missing judges for two years until new judges were elected and seated in 2020.
"When I took the bench, I had no intention, no desire to be president judge," Yeatts said. "I didn't think that would happen."
But it did. Dobson, president judge at the time, gave 15 days notice for his retirement, and the next thing Yeatts knew, he was presiding over a four-court system with only two judges.
"That was a really stressful time period there," Yeatts said. "The first two years, we were just dealing with keeping the doors open and hoping we can get through things."
Then, two judges were seated in 2020, Ronald D. Amrhein Jr. and Tedd C. Nesbit.
"January and February were great, then – boom – COVID hits and it became crazy again," Yeatts said.
The courthouse was turned upside down. People are required to wear masks at all times, there are hand sanitizing stations in several areas, Plexiglass partitions were set up in courtrooms and offices, and people are social distancing, sitting six feet apart in the courtrooms.
But these challenges are not pushing Yeatts out of his seat.
"I said I'd be a one-term judge, and I'm offended by people who say they're not going to be in office that long and end up staying," he said.
Plus, Yeatts said he has two artificial knees, two grandchildren and his wife is a cancer survivor.
"That's a big factor in my decision," Yeatts said.
One of Yeatts' priorities in 2021, which is his last year in office, will be to help Wallace make a smooth transition to president judge.
"Judge Dobson came over to my office and left stacks of papers and binders ... literally as tall as I am," Yeatts said. "I spent a lot of late nights trying to see what I had to do."
Dobson did not seek senior judge status. Yeatts said if he called him today with a question, he would do his best to assist him.
Yeatts also sang the praises of everyone within the court system and the courthouse.
"This year, with COVID, everyone was dealing with it," Yeatts said. "People were patient, they were cooperative. They knew we had to do things differently. They went along with the plans. I thank them for helping us."
Yeatts, a self-proclaimed Hickory Township boy, lives in Hermitage to this day. He started his career as an assistant public defender. He also had a partnership with his childhood friend, attorney William Moder. Then, he worked as in-house council for the Ivor J. Lee family in downtown Sharon. He made his way back to Hermitage and worked as an attorney for the Lewis and Ristvey law firm. He also worked as a part-time assistant district attorney until he took the bench in 2011.
"I did a little of everything over the years," he said.
But his years on the bench – especially the last three – have been a very interesting time in Yeatts' career.
"There have been a lot of long days and long weeks, and you look back and nine years are gone," Yeatts said. 
Follow Melissa Klaric on Twitter and Facebook @HeraldKlaric, email: mklaric@sharonherald.com