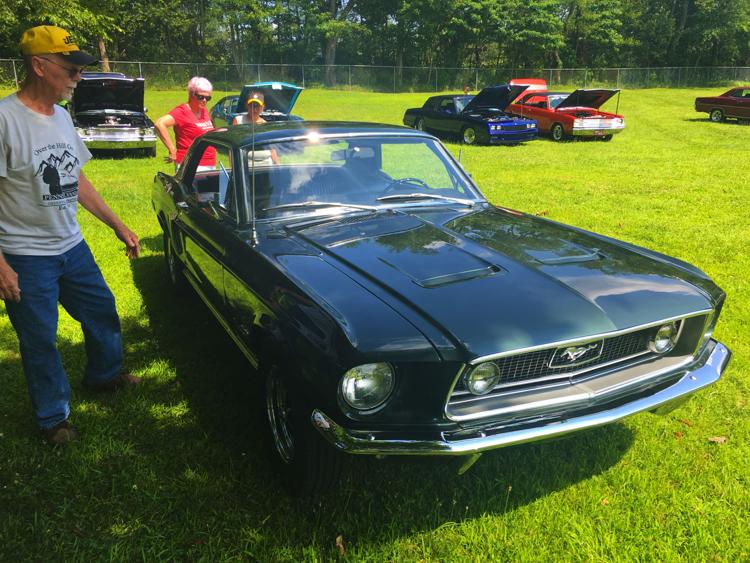 SHENANGO TOWNSHIP — Shining bright red in the Sunday afternoon sun, Harry Moats' 1933 Ford three-door coupe looked brand new.
But the Greenville resident's favorite thing isn't driving the cars or attending the shows. It's actually working on the cars, Moats said, with the 1933 Ford being a "two-year project that took six years."
"It's something I've always done for fun as a hobby," Moats said. "I like working on the cars, but once the car's running — it's time to find something else."
Moats' car was one of about 90 vehicles that took part in the third annual Shenango Township Car Show held Sunday at Shenango Township Park. The event featured classics owned by local residents, emergency services vehicles and even dump trucks.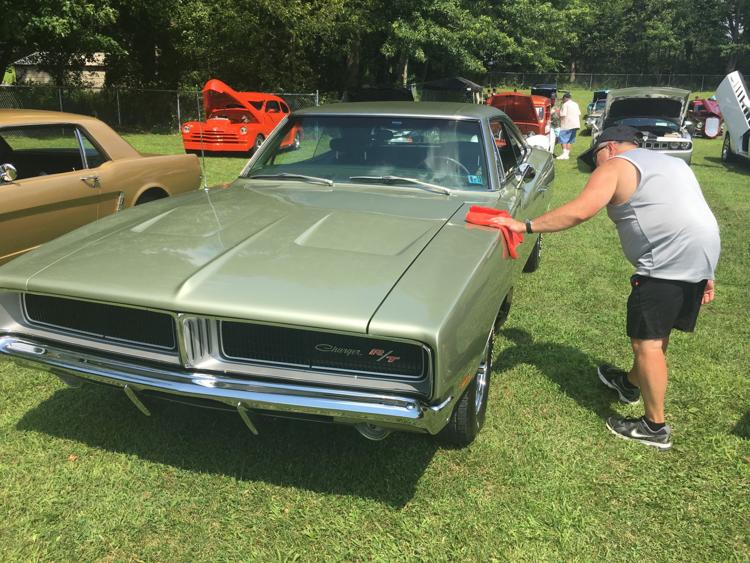 The car show's proceeds go toward operating expenses at the Shenango Township Volunteer Fire Department, department President Pastor Earl Butterfield said.
Curt Leake, of Stoneboro, showed off a green 1969 Dodge Charger; his first car, which he first bought in 1976. Despite the many years he's owned the car, Leake said driving it to car shows and cruises still hasn't gotten old.
"I like driving it out and getting to see other cars and talking with other people," Leake said.
For others, the car show was a family affair.
Glenn Henry, of Greenville, attended the car show with his wife Linda and an "all original" beige-colored 1961 Chevy Impala bubble top. Glenn said he's owned the car for 20 years, but said he's never had to put much work into the vehicle aside from a few changes such as removing heavy plastic covers from the seat.
"I put probably 70,000 miles on it," Glenn said of the Impala. "I've even taken it as far as St. Louis."
Glenn's son Gary Henry and his wife Kathy, of Greenville, also attended the show with Gary's 1968 Ford Mustang, which he's owned for about 11 years. Like his father, Gary said he enjoys hitting the road with the car instead of just taking it to shows or car cruises.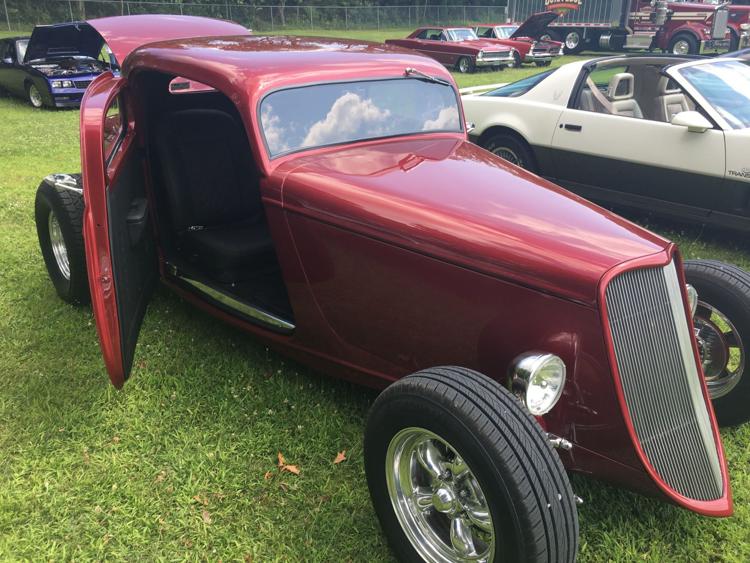 "I recently drove down to Kentucky and I did 75 miles per hours all the way there and back," Gary said.
Like David L. Dye on Facebook or email him at ddye@sharonherald.com.