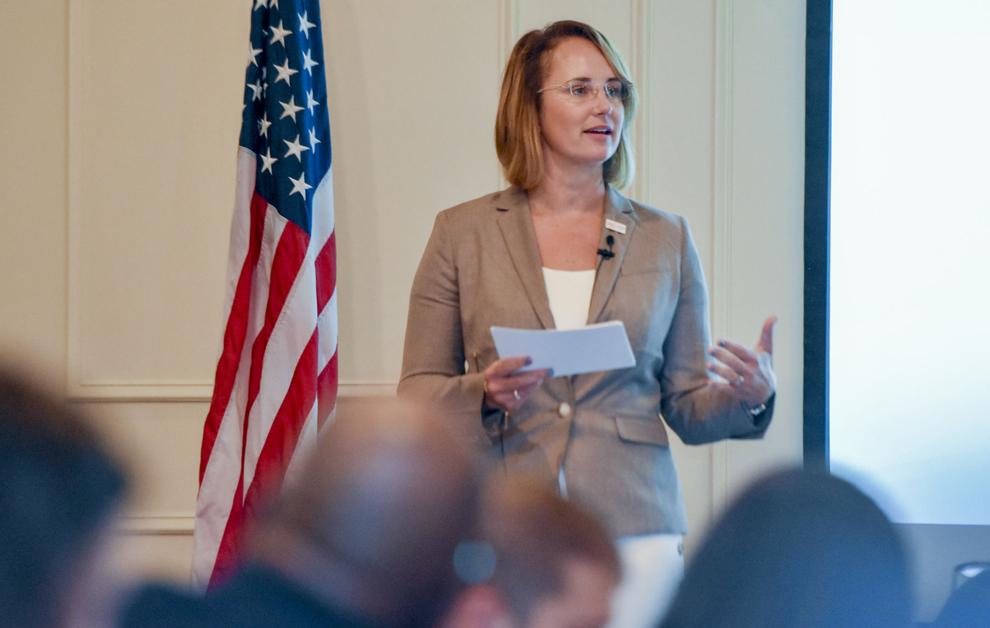 SHENANGO TOWNSHIP — Ohio cabinet member Lydia Mihalik challenged attendees not to let the term "Rust Belt" define who they really are during a keynote address Monday afternoon at the first-ever Rising Rust Belt regional revitalization economic summit.
Mihalik, director of Ohio Development Services Agency, served as one of two keynote speakers during the first-ever Rising Rust Belt Summit, Sunday and Monday at the Park Inn by Radisson in Shenango Township.
In her speech Monday, Mihalik said the term "Rust Belt" can be considered derogatory, and should not be used to describe Ohio and Pennsylvania, where the economy is growing.
"Ohio has come a really long way since the recession," Mihalik said.
During her speech, Mihalik listed a range of state programs to promote economic development, including the promotion of promoting education to promote employment skill development, which affects community and economic development.
"We have a skills gap," she said. "The most important challenge we have right now is closing the gap."
Mihalik described Youngstown State University's business incubator as being effective.
"Often skilled workers start their own businesses," Mihalik said.
With the incubator's externship program, she said Youngstown State University is helping to take the confusion out of joining the world marketplace.
Another Ohio-based initiative, a new program known as "Tech Cred," helps state residents complete technology-oriented training in under 15 months.
"I'm looking forward to seeing how this program actually works," Mihalik said.
The next challenge is to ensure that economic development extends throughout the state and impacts residents in both rural and urban communities. So far, Mihalik said the growth has been uneven.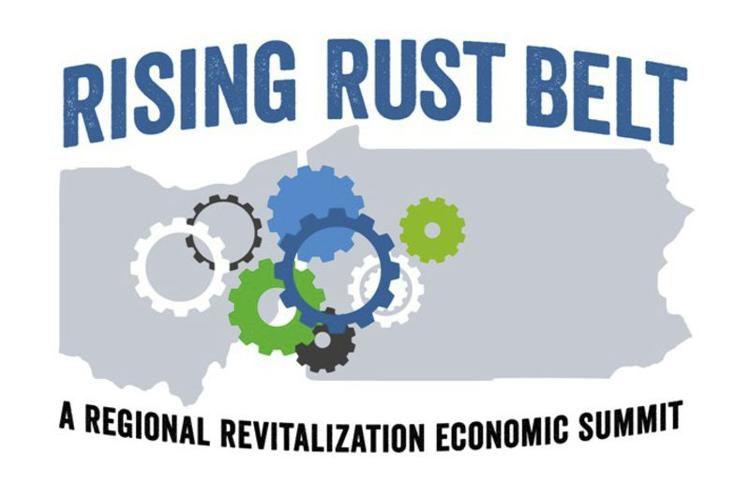 "Our economy in Ohio is super strong but recovery hasn't yet reached every community," she said.
Ohio is one of the first states in the nation to step up with a complete plan to attract opportunity zones to Ohio, which would use tax incentives to attract private funds into economically distressed communities.
"We feel strongly that investment will lead to strong local communities in Ohio," she said.
Ohio's business plan includes environmental initiatives, Mihalik said, with Gov. Mike Dewine's H2O fund plan. The fund will address water pollution, including lead contamination and failing on-lot sewer systems allowing sewage to leech into drinking water.
"Water is our most precious resource," said Mihalik.
Drive Ohio is another initiative committed to leading the nation in automated and connected transportation technologies, she said.
Mihalik, former mayor of Findlay, Ohio, said the region's future — on both sides of the state line — is bright, which belies the entire Rust Belt tag.
"We're not Rust Belt," Mihalik said. "We're more fasten your seat belts. In Ohio, we know you can live, learn, innovate, work and play. Whatever you're looking for in Ohio, you can find it here."