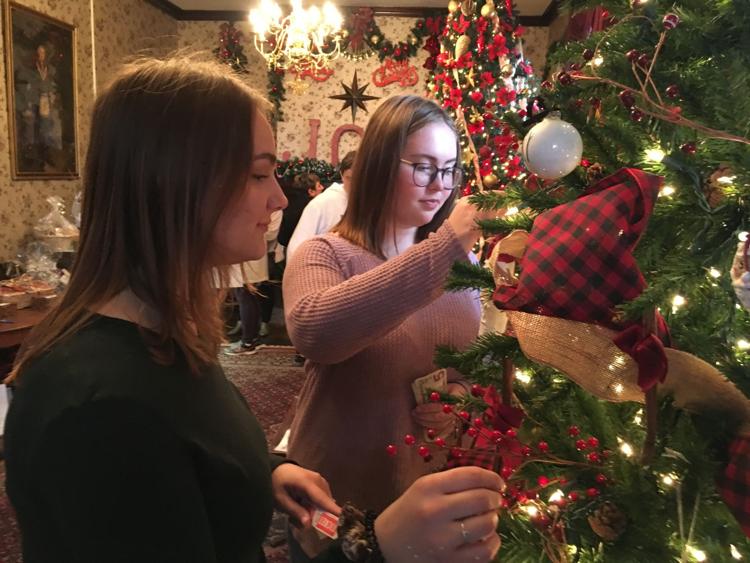 HERMITAGE – There was something special about Christmas celebrations in the 19th century, Kaitlyn Gilliland said.
"There was a togetherness – like a family,'' Gilliland a sophomore at Hickory High School said. "If you wanted to see someone back then you had to go to their home. There were no phones.''
She and her friend Maddie Mears, also a Hickory sophomore, were helping the Hermitage Historical Society with its Christmas Celebration on Sunday. The event, featuring decorated Christmas trees, is being held in the Historical Society's 150-year-old home, the Stewart House.
Both students were in the right place as they're members of the school's History Club. And they have learned about 19th century Christmas festivities.
"It was more religious-based,'' Mears said of 19th century Christmas observances. "It was a magical day.''
The historical society is continuing its tradition of erecting Christmas trees in the home with nearly three dozen local organizations and people decorating them for the holiday.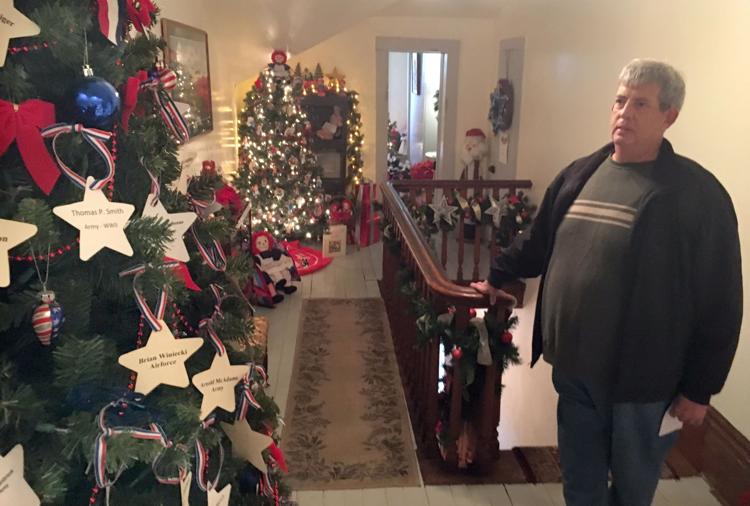 Built in 1868-1869 by Robert and Mary Ann Stewart, the house is a good representation of what 19th century Victorian times were like, said Rod McAdams, the society's treasurer.
However, the society has made concessions to the 21st century, such as having electric lights on Christmas trees.
"Back in the 19th century they would light real candles on the trees,'' McAdams said. "That's just too dangerous.''
One year the group took a stab at using live pine trees. It proved to be cumbersome and time consuming, McAdams said.
"You constantly had to fill the base with water,'' he said.
There are a number of interpretations on what having a Christmas tree in the home means, from religious to just plain fun. And that's OK, McAdams said.
"Everyone has a view on what Christmas trees are,'' he said.
Christmas trees in homes began with Germans around the 17th to 18th centuries, but became popular elsewhere in the 19th century, McAdams said.
Also, Christmas celebrations in the 19th century didn't have decorations filling every nook and cranny as in many modern homes,
"It was pretty spartan,'' he said of Victorian holiday decorations.
When asked what he thought the original owners of the home would think of the way it's decorated for Christmas, McAdams gave a quick response.
"I think they would be impressed,'' he said.
HERMITAGE Historical Society is at 5465 E. State St. The event is free and is open to the public. The trees may be viewed from 5 to 8 p.m. Dec. 6 and 13 and 1 to 5 p.m. Dec. 7, 8, 14 and 15.