MERCER — Dr. Ronald R. Rowe Jr. said there is no place he would rather be than in the Mercer Area School District.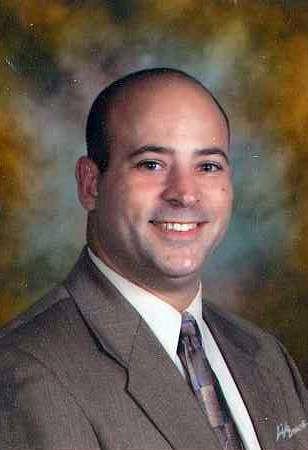 Rowe, named last month as the district's superintendent, said he is moving into the only job he wanted, aside from his current position as assistant superintendent.
"There have been other (superintendent) openings that I didn't even apply for," he said. "I wouldn't want to be any other place."
Mercer's school board approved Rowe's appointment on March 25, and he officially begins July 1 in his new post.
For more than 10 years, he has been assistant superintendent to Dr. William Gathers, who announced his retirement earlier this year after 16 years at the position.
"I'm excited," Rowe said of his appointment. "I couldn't be more honored."
Rowe was first hired by the Mercer Area School District in 2003 as middle-high school principal. He also served as the district's athletic director from 2004 until he took over as assistant superintendent in 2006.
"Mercer has had a long tradition of long-serving superintendents, which has given stability to the district," Rowe said. "But it can only be done with the help of the community and school board."
Rowe taught social studies at Sharon City Schools and West Middlesex Area School District before he was hired in Mercer.
"The most important thing that the superintendent and school board can do is hire good teachers," he said. "Hiring the best teachers possible is critical to any school district's success."
Rowe added that a good teacher can be measured by the passion they have for their job and students.
"(A good teacher) is ready to be all in for their students," he said. "That's something you can't fake."
Rowe pledged to bring the same energy to his own position.
"It goes across the board," he said.
Rowe is a lifelong Mercer County resident. He earned his BA in economics from from Westminister College and BS in secondary education from Slippery Rock University.
He earned his masters in education administration in 1999, his superintendent's letter of eligibility in 2006 and Doctor of Education in educational leadership in 2016, all from Youngstown State University.
He lives with his wife Shelley, and their three daughters, Madeline, Elizabeth and Anna.
"(Mercer Area School District) has a long tradition of education excellence," Rowe said. "I'm ready to get in and start working."