Even before COVID-19, telemedicine was a growing element of health care.
But the pandemic, which restricted patients from seeing doctors in person, accelerated the process exponentially. The U.S. Centers for Disease Control and Prevention reported a 154% increase in telemedicine use in the final week of March 2020, during the pandemic's earliest days exactly one year ago, from the same time in 2019.
Prior to the pandemic, health care experts saw telemedicine — which describes programs, including video doctors' visits that allow healthcare to be delivered remotely — a way to provide medical care to rural areas underserved in comparison to urban hospital centers.
Between remote video and phone apps that can gather a patient's vital signs, it's fast becoming possible for telemedicine to deliver most, if not all, of the services previously available only by in-person visits to a provider. And e-medical practice is gaining traction universally, even though its greatest impact might be felt in rural areas where patients might have to travel significant distances to see a doctor in person.
New York University business professor Scott Galloway said in his 2021 book "Post Corona" that the COVID-19 pandemic has moved technological market penetration forward by 10 years in 12 months. Galloway specifically cited online shopping and food delivery, social media development, and telemedicine.
In Galloway's estimation, telemedicine and other technology-based services are now where they would have been in 2030, absent COVID-19.
A 500-fold increase
University of Pittsburgh Medical Center has had telemedicine programs since 2006. But it was usually considered a "second option," behind traditional in-person visits, said Dr. Rob Bart, chief medical information officer with UPMC.
That changed, and quickly, with the COVID-19 pandemic. In February of2020, a month before the pandemic began, UPMC had about 250 remote medical visits. From mid-March through the first week of August that year, there were over 10,000 ambulatory visits.
And the trend has only accelerated — Bart said UPMC is now doing between 4,000 and 5,000 visits a day. That's about 500 times what the system had done a year ago.
This increased emphasis on telemedicine has begun to change attitudes among both patients and clinicians. Despite what Bart called a "blunt hammer" application of telemedicine because of the pandemic, the system will continue to offer telemedicine following the pandemic, while developing protocols to determine when telemedicine would best suit patients.
"I would say that four out of five comments we've gotten are overwhelmingly positive, while that one out of five is usually because of a technology issue," he said.
But even after the pandemic is over, Bart said there are plenty of reasons that would encourage people to consider telemedicine instead of an in-person visit.
In the case of simple followups after an incident or surgery, a patient can use a device such as a smartphone to capture images of affected body parts, or apply pressure to an area to see the reaction.
That time element becomes even more crucial if a person lives in a rural area far from their healthcare providers. If the patient drove from Merce County for an in-person appointment in Pittsburgh, Bart said the trip may take up to two hours one direction and up to two hours back — for a few minutes with a clinician or surgeon.
By cutting down on the time someone would have to set aside for a follow-up appointment, clinicians could schedule regular follow-up visits with patients more often than perhaps just once or twice a month. While this can increase a patient's overall time with their clinician, having that repeated contact can also encourage patients to maintain certain practices, such as taking medications or carrying out exercise routines, Bart said.
"There are times when someone does something for a while but they start to drop off because they feel better or they're busy, so seeing their doctor more often can be a reminder to keep up with those things," he said.
Here to stay
Dr. Clemens Schirmer, a neurosurgeon with Geisinger Health System — based in Danville, Pa. — said he'd used telemedicine on a limited basis for routine checkups, specifically for patients who had long distances to travel. Now, it's almost fully replaced outpatient visits at his office.
The pandemic changed that. Almost every day-of-clinic appointment booked for Schirmer is now done remotely.
"I'm perhaps a little bit of an outlier," Schirmer said. "I see maybe one patient in person. I'll have the other 12 to 16 on televideo and some phone calls."
The American Medical Association's coverage of its 2021 state advocacy summit cited a legislative and regulatory advocate who found nearly 25 million Medicare beneficiaries received telehealth services from mid-March through mid-October last year, and another 35 million such services rendered in that same time frame to beneficiaries of Medicaid and CHIP — a near 3,000 percent surge above 2019.
Schirmer mostly conducts neurologic exams with patients remotely. Sitting, looking into the camera and responding to prompts is easy enough. It grows a bit more difficult when patients must stand up and move.
He doesn't have much use of telemetry equipment like stethoscopes plugged into the computer on the patient's end. If he's measuring a patient's pulse, he'll ask the patient to feel their wrist and count out beats aloud while monitoring his own watch. As the exam continues, he'll share patient's scans or images on the screen to supplement the discussion.
Schirmer said he sees patients who are post-operation mostly in person because it's best to examine wounds up close. Depending on its location on a patient's body, it can be difficult to get an effective image as they stretch to hold a camera to their back, for example.
"I'd say it has gone surprisingly well. It's mostly consultation and discussion," Schirmer said. "I'm starting to wonder for a lot of patients if that isn't a really good way of actually delivering care."
Lindsay Fetterolf, a community health assistant with Geisinger, is sometimes called on to help Geisinger Health Plan members connect to a telehealth visit. Sometimes, a patient's own phone or computer is used. Other times, she said they use Geisinger equipment. She helps facilitate the use of telemetry devices like a stethoscope or otoscope that plugs into a computer's USB port.
"It's a lot of the older population who may be intimidated by the technology," Fetterolf said. "We can actually have the physician listen to the heart and lungs, see any wounds."
The clinician collects information like weight and blood pressure in advance. A hospital-to-home program directs ambulance staff to patients' homes to collect vital signs and draw blood, among other duties.
Dr. Ayn Kerber — from Family Medicine of Evangelical-Lewisburg, WestBranch — said this interaction and data collection is invaluable. The service is used when, for example, someone had recently been discharged. It's not typical for routine checkups.
Kerber said she personally hasn't experienced many problems with internet speed and access, though Schirmer said that's very much been an issue in his own experience. Helping patients become comfortable using hardware and software for the visits, particularly older patients, is a challenge, Kerber said.
Telehealth lowers barriers for access and as a convenience, it allows greater opportunity for a relative to sit in on an appointment or, long-term care facilities, a nursing provider. It also allows providers a look into their patient's homes and identify and potential concerns with their physical surroundings.
But, Kerber said, there's "no substitute for the human touch," and she thinks the use of telehealth at her practice will drop as the pandemic eases and winter turns to spring.
"We will continue to offer it as an option," Kerber said. "I don't think those numbers will stay where they are. I would say we probably hit our peak weeks ago."
ATLAS heals
In Greek mythology, the titan Atlas held the Earth on his broad shoulders. At Erie Veterans Affairs Medical Center, ATLAS — AccessingTelehealth through Local Area Stations — is helping deliver healthcare to veterans in rural northwestern Pennsylvania.
ATLAS reached Crawford County in February at Veterans of Foreign WarsPost 7842 of Linesville. The program uses VA Video Connect, the government agency's secure videoconferencing technology.
VFW Post 7842 of Linesville is the eighth ATLAS site to open in theU.S. and only the second station to open within a VFW post.
ATLAS sites offer VA clinical services that don't require hands-on exams, said Holly Mukina, nurse manager for connected care at the ErieVA Medical Center.
"Any appointment that veteran could do virtually from home they can now do at Linesville," she said. "That could be routine primary care checkups, but it also could be things physical therapy, occupational therapy, dietary appointments, behavioral health, visual impairment support services, social work — any of those types of things."
Laryssa Stolar, the Erie VA's visual impairment services coordinator, said the program improves services to veterans, especially in rural areas where broadband internet, a prerequisite for telemedicine care, is spotty or nonexistent.
"This fills the need of veterans who don't have WiFi at home," she said."It also fills the need of our older veterans that really want to participate in these telehealth visits, but they're not tech-savvy. They have the stress of using technology and this removes that stress for them."
Broadband access
Access to specialists in behavioral health can also be improved through the use of telemedicine. UPMC's Bart said there are only so many such specialists in Pennsylvania, whereas much of the state is rural. This requires those specialists to either go out and meet their patients or have the patients funneled into those locations where specialists are available.
There is one issue that could be a hurdle for telemedicine and that is the difficulty some people living in rural areas face in dealing with poor Internet or phone connections.
However, that is one issue that was brought up due to the pandemic and the increased emphasis on everything from business to schooling being done remotely, and it is an issue that Bart said officials are looking at tackling in the future.
Federal and local governments are working toward expanding the technological access needed to adopt effective telemedicine in rural regions. The 2020 Coronavirus Aid, Relief and Economic Security(CARES) Act relief bill included funding that state and local entities could use to expand broadband service in unserved and underserved areas.
Most of those unserved and underserved areas are rural. Mercer County designated a portion of the $9.9 million it received last year through the CARES Act toward expanding rural broadband service.
Since the onset of the pandemic, Bart said officials at UPMC have had ongoing discussions with their counterparts at both Verizon and ATT. From UPMC's side, they were concerned about areas where they could not access patients, while Verizon and ATT were interested in improving their coverage in places that were being underserved.
"We're trying to understand broadband growth, and they're trying to understand telemedicine growth," Bart said.
Virtual support systems
For patients undergoing medical procedures, support from family and friends can be a crucial part of the recovery process.
During COVID-19, it's also an element of medical care that many patients have had to do without, with many medical facilities restricting visitors and even supporters for people forced to seek hospital care.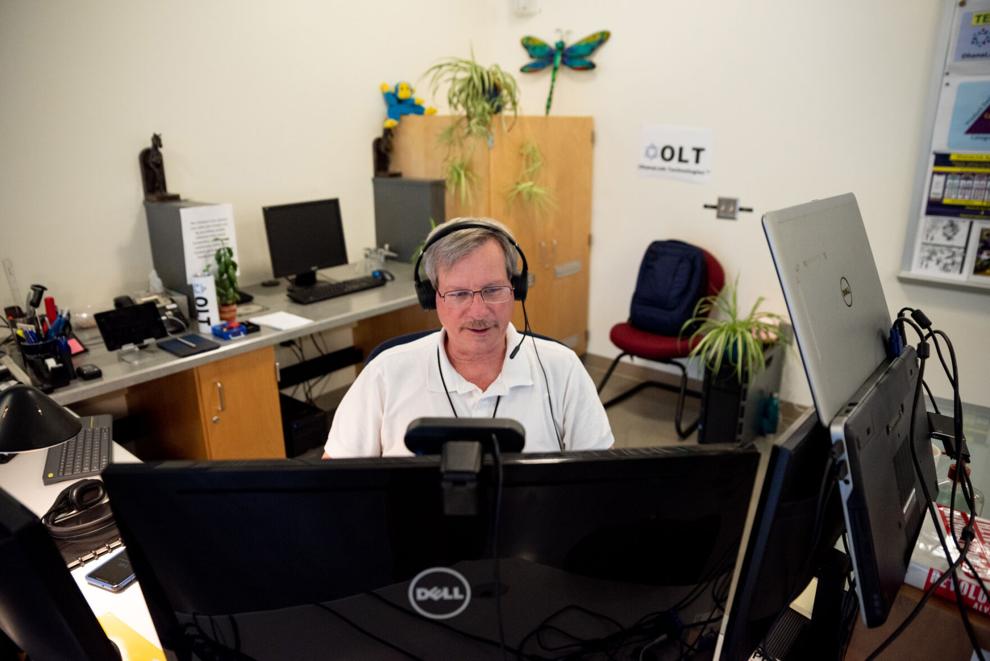 A Mercer County-based tech startup, OhanaLink Technologies, is helping connect patients with their family members — "ohana" being the Hawaiian word for family.
Based in Hermitage and founded by former financial executive KaraWasser, the idea came about five years ago when her sister had her baby while juggling personal information, contacts, and group texts, all of which made it difficult to keep the right people in the loop.
Wasser realized that others had to deal with similar situations while in medical care, Wasser sought to create an app that would help keep families connected during medical emergencies.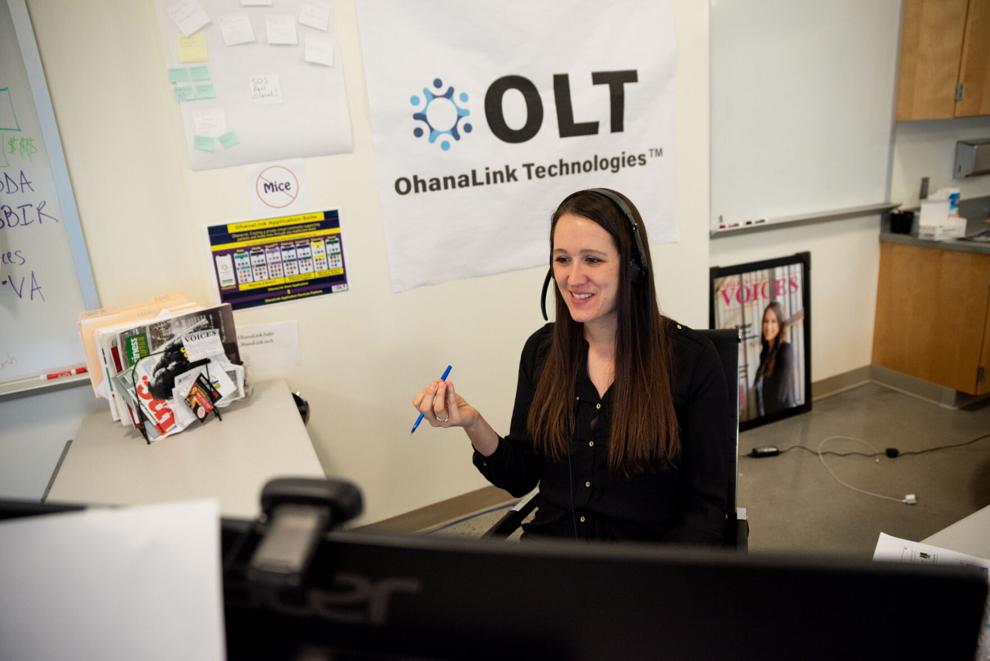 "I realized that there was this disconnect between patients and their families when care and support is most needed, such as when recovering from an illness or managing a long-term illness, and that's what triggered me to create OhanaLink," Wasser said.
The OhanaLink app provides three main services — OhanaLink Baby, OhanaLink Health, and OhanaLink Health Kids, each geared toward a particular type of medical care. OhanaLink Baby helps keep family members informed during the course of pregnancy and labor, while health and Health Kids can serve a similar purpose during other medical situations.
Each program works by allowing the user to create a digital "waiting room," where they can choose people and assign roles using phone contact information. Family members invited to the virtual waiting room receive a text message with information on how to download the app and participate, Wasser said.
Wasser said the COVID-19 pandemic did provide a boost for the company due to the emphasis on handling things remotely whenever possible, but Wasser said she expects OhanaLink will continue to be useful long after the pandemic due to how many families are spread across the United States and the world, as well as people who may live nearby but have difficulties with transportation or communication.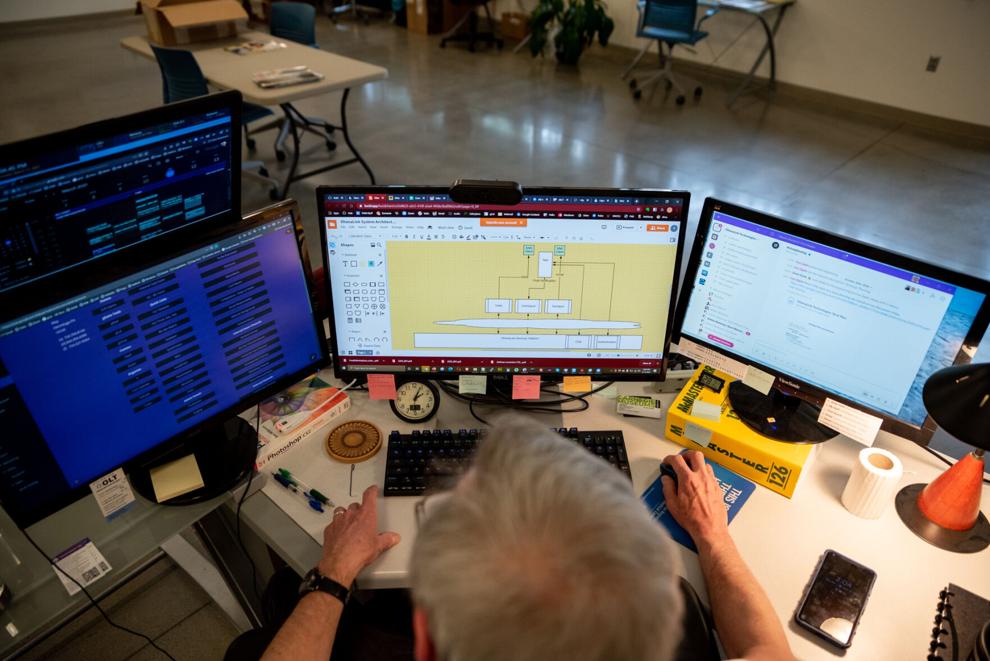 Among the company's future plans include an OhanaLink service specifically for social service agencies, so that social workers can remain connected with their patients, Wasser said.
"I think people have really learned that they can stay connected, just differently," she said.
David L, Dye, Keith Gushard and Eric Schicchitano contributed to this article.