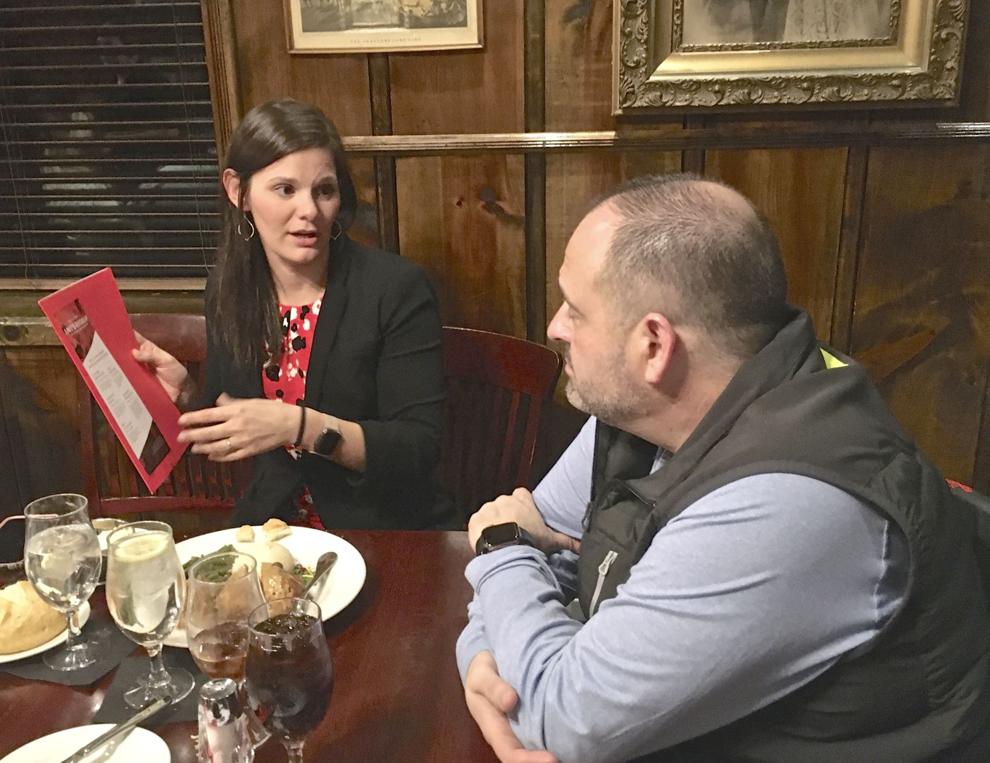 HERMITAGE — At the high school level, students are deciding what their careers will be after graduation, while local manufacturers are in need of trained workers.
To help satisfy both needs, officials from the West Middlesex Area School District met with local business representatives Wednesday evening at Hickory Grille to lay out their plan for a manufacturing internship program that the district hopes to roll out later this year.
Recognizing the push for a college education since the 1980s, West Middlesex Jr. Sr. High School Principal Emily Clare said the new internship program would be geared toward exposing students to jobs in manufacturing at local businesses.
"There's a ton of jobs, a lot of really good jobs, that don't require a four-year degree, and some of those jobs are here in this area," Clare said.
Among those presenting the program were Clare, technology education teacher Chuck Spangler and career coordinator Christen Jones, who is also an 11th-grade English teacher.
One aspect of the internship program will be the opportunity for students to earn credits, with half a credit awarded for 60 hours at the internship. Students will be able to earn up to two credits through four sets of 60 hours, Jones said.
However, the business representatives were also encouraged to share any recommendations in education or requirements in potential employees that businesses look for, so that school officials can help prepare the students before graduation.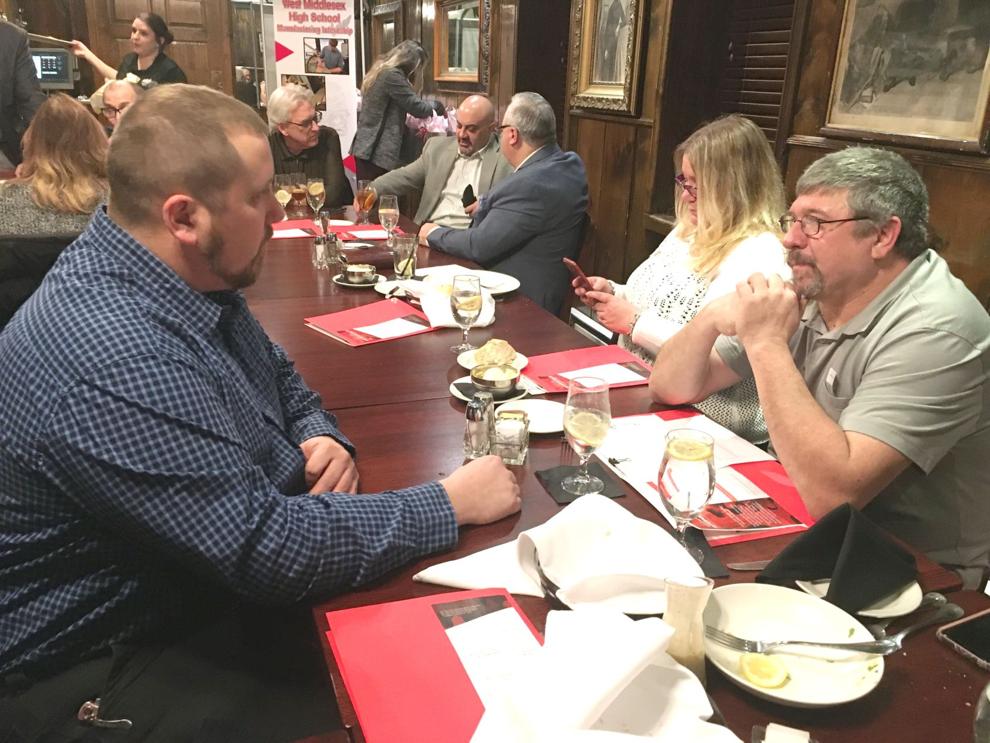 Other times, Spangler said preparing the students for the workplace can be more along the lines of getting the students into the right mindset, such as having a "once-and-done" policy with instructions for his tech class students.
"I'll tell them once how I want something done and then the students do it, but a lot of the students have actually taken it and started to run with it," Spangler said. "Because in a work setting, you may not be able to flag down your boss immediately, and if you spend 20 minutes trying to find out what to do, that's 20 minutes you haven't made them any money."
Among those representing local businesses was Aaron Smalley, human resources manager at G.W. Becker, who said the manufacturing internship could be a "great program" in terms of producing trained workers that could be employed locally.
"Usually the most skilled people are already working, so you have to sort through the people who aren't working to try and uncover that gem," Smalley said.
G.W. Becker currently has a co-op program with Pittsburgh Technical College, so the groundwork already exists for a program such as the manufacturing internship program, Smalley said.
Another business represented Wednesday evening was Miller Industries, with human resources business partner Beth Eckman, and R&D and weld instructor Carl Hoover both in attendance. Like Smalley, Eckman said the proposed program could help provide skilled workers who are sometimes difficult to find.
"Usually the big challenge we come across with applicants is a lack of experience," Eckman said.
Miller Industries does offer incentives to employees, ranging from overtime to events such to monthly catered lunches for employees' birthdays, Eckman said. Hoover also said the program could help reintroduce students to manufacturing jobs, which offer not only livable wages with benefits but can be rewarding for the employees who produce tangible results.
"It's hard work, but when you can step back at the end of the day and look at your product, and say 'I made that,' it's satisfying," he said.
Primary Health Network's Chief Executive Officer Drew Pierce, who also serves on the board for the Penn-Northwest Development Corp., said the manufacturing internship program could help meet the need for a trained workforce in the area, which could in turn help businesses that are already here while providing an incentive for new businesses that could come to the area.
Depending on how the program grows, Pierce said the manufacturing internship program had the potential to grow from West Middlesex schools to districts throughout Mercer County.
"There are companies who may like a location and they may like the area, but they can't get people to work in the warehouses or the factories," Pierce said.
As the meeting Wednesday came to a close, the business representatives were provided with information sheets in order to provide feedback to school officials on how to develop the program. They were also provided a gift bag that included towels made by the high school's Tomahawk Tees program, as well as candy jars engraved by the students with each business' name and logo, Jones said.
"It seemed like we had some great feedback, and what we heard from everyone is that they can't wait to get started," Jones said.
As input is collected from the businesses that attended the meeting, as well as other interested businesses that weren't able to attend, the internship program will be brought to the West Middlesex school board at their February meeting for approval, Jones said.
If approved, school officials can begin marketing the class to students, their parents and businesses in March, followed by interviews in April and then hopefully have students matched with companies in May. If the students and businesses agree to it, the students could begin their internship as early as this summer, Jones said.