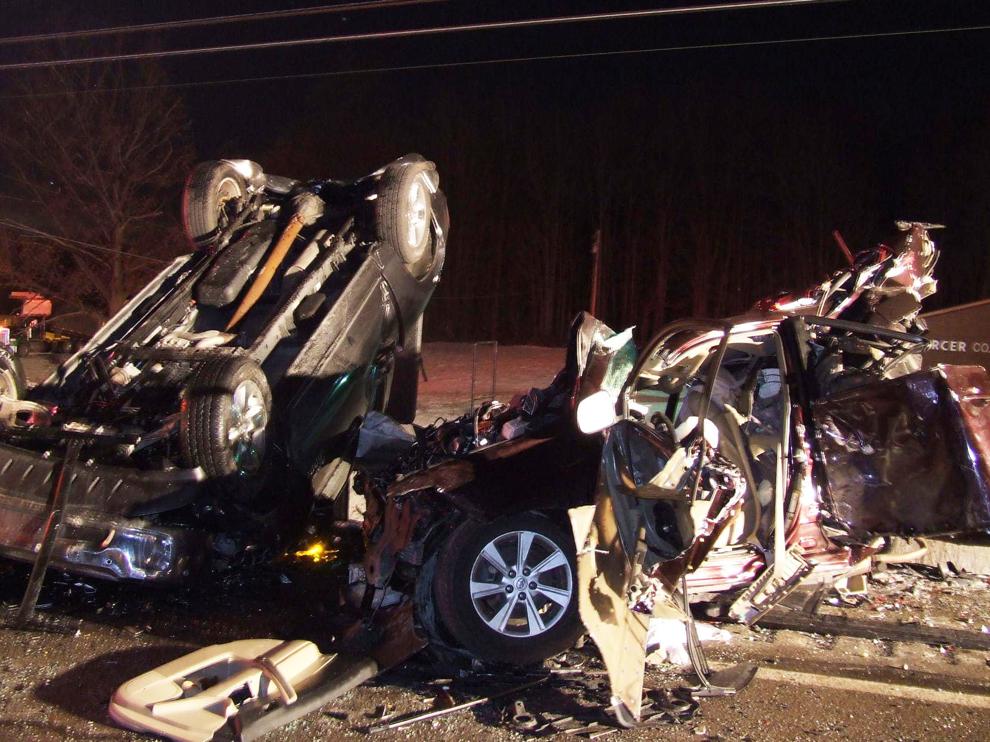 SLIPPERY ROCK TOWNSHIP — A nine-car accident injured five people and closed a section of Route 422 east of New Castle for several hours Wednesday.
Three New Castle residents sustained serious injuries. Brandon R. Vanscoy, 26; Deborah J. Martell, 67, and Maura H. Criscito, 64, suffered what state police called "life-threatening injuries" and were flown to St. Elizabeth Health Center in Youngstown.
James V. McKinley, 63, of Dilltown and Michael Sleigher, 44, of Rimersburg, sustained minor injuries, police said, and neither was transported to a hospital.
Police said the accident occurred at 4:50 p.m., when McKinley, westbound in a tractor-trailer, failed to stop for traffic ahead of him at a traffic light at state routes 422 and 388. McKinley collided with the rear of Vanscoy's 2009 Ford F150, starting a chain reaction involving the next five stopped vehicles.
McKinley's truck then left the south side of the road, striking a parked tractor-trailer before coming to rest against a tree.
An eastbound Subaru Legacy driven by Joshua M. Reese if New Castle was struck, but sustained only minor damage, police said. One unidentified vehicle also was hit, according to police, but fled the scene. Police are seeking information on the vehicle that left after the accident.
A New Castle Transit Authority bus, en route from Pittsburgh, also was involved. Two passengers were treated at the scene for minor injuries.
Assisting state police at the scene were fire departments from Slippery Rock and Shenango townships and New Castle; police departments from New Castle and Shenango; PennDOT; Noga Ambulance Service; and Lawrence County Emergency Management.
David Richards, executive director of the New Castle Transit Authority, confirmed that one of the transit's buses was involved, but said he had few details at the time.
"It was our 3:45 bus coming home from Pittsburgh," he said. "I don't know how many were on it, but I'm told it was pretty full."
He added that he also heard that the bus passengers "were shaken up, but no one was injured." Richards said he was not at the scene, but transit authority maintenance and safety personnel were. 
Following the crash, Richards said, the authority sent a second bus to the scene to collect passengers returning to New Castle.