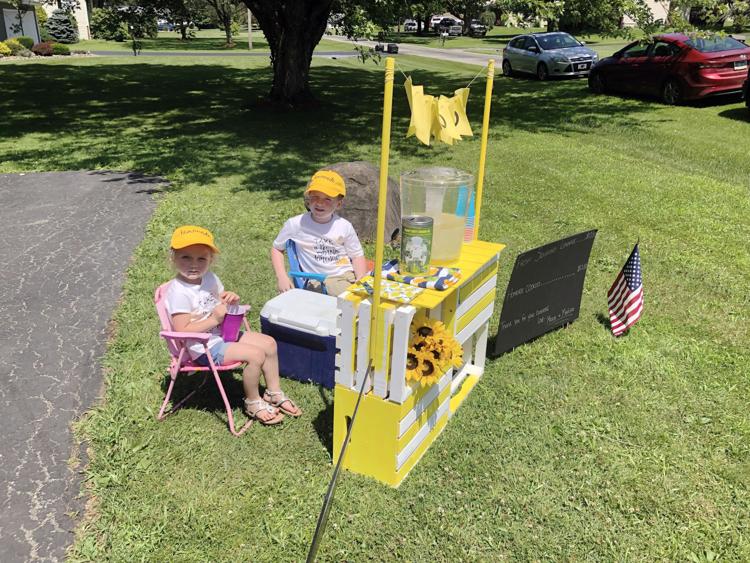 HEMPFIELD TOWNSHIP – The sizzling hot Saturday was the perfect day to offer up free lemonade to first responders and veterans.
And that is exactly what siblings Madison, 3, and Mason Lemasters, 5, spent a big part of their Saturday doing during their yard sale at their Hempfield Township home.
"We squished lemons with my mom," Mason said.
He also explained that his dad, Michael, is a firefighter for Sharon and that his mom, Kelsey, works in the ER.
"I'm a nurse, and a lot of times my husband and I just see bad things," Kelsey said. "This is a chance to see something nice."
Mason will be entering kindergarten at Greenville in the fall.
He and his sister were able to serve free lemonade and cookies to a retired Marine and a retired Army veteran that morning.
Mason and Madison waited patiently at their posts for firefighters, police officers or any other first responder to show up in the afternoon so they could readily serve them fresh-squeezed lemonade with ice.
Follow Melissa Klaric on Twitter and Facebook @HeraldKlaric, email: mklaric@sharonherald.com