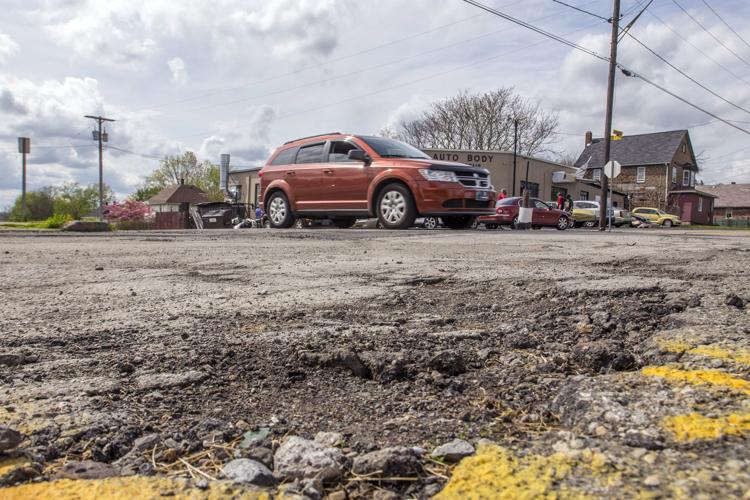 SHARON – After more than a year of planning by Farrell city officials, Sharon City Council has voted unanimously to enter into an agreement on a paving project at an intersection that connects the two cities.
Sharon officials agreed on a joint contract with Farrell, for Butch and McCree Paving Inc., Hillsville, to pave and landscape the intersection of Division Street and Stambaugh Avenue. Cost of the contract is about $55,000 for each city.
"This road is a gateway into Farrell, and I can understand why they (the city of Farrell) are eager to do it," Sharon Manager Bob Fiscus said.
In September, when the issue came up at a council meeting, Sharon Councilman Bob Lucas said something needs to be done with the road.
"That road is probably the worst road in Sharon," Lucas said.
Farrell Manager Mike Ceci said the entire project will cost about $108,000. Work is scheduled to begin this month.
Officials from both municipalities met last year to discuss improving the intersection following Stambaugh south to Idaho Street.
Farrell initiated and researched the project. The city then went on to orchestrate the particulars, even offering to pay for the entire project up front.
Farrell asked Sharon to pay its half back in September, but Sharon council decided that it would be more prudent to give Farrell an answer after passing its 2019 budget at the end of October.
Ceci said Farrell will use its state liquid fuels money, which is the municipality's share of Pennsylvania's gasoline tax, to pay for the project. Liquid fuels funds can be used for road-related expenditures.
Ceci said the city usually has about $100,000 left over for paving once streetlight, electricity and road salt bills are paid. Specifications and bidding processes were carried out by PennDOT engineers.
Farrell also plans to clean and install new curbing by the "Welcome to Farrell" sign next to Division and Stambaugh, and remove an outdated traffic signal pole.
Follow Melissa Klaric on Twitter and Facebook @HeraldKlaric, email: mklaric@sharonherald.com.