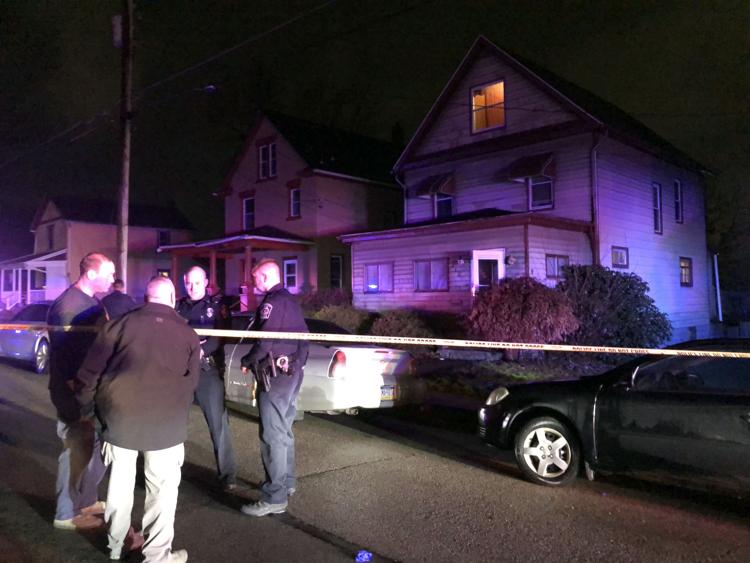 SHARON — A Sharon man was charged Friday in the attempted robbery and burglary that resulted in the death of a Farrell man last year.
Desmond Dwayne Greene, 24, of Sharon, was arrested Friday by Pennsylvania State Police on a warrant and taken to Mercer County Jail.
Greene is charged with second-degree murder, aggravated assault, two counts of conspiracy to commit burglary, conspiracy to commit robbery and prohibited possession of a firearm. He was arraigned Friday morning before Magisterial District Judge D. Neil McEwen and is scheduled to appear in court for his preliminary hearing at 10 a.m. next Thursday before Magisterial District Judge Daniel W. Davis, according to court documents.
Greene is being held without bail, with murder being a non-bailable offense.
The charges stem from an incident on Jan. 11, 2018, at 510 Walnut Ave., Farrell. Farrell police were called to the residence after 9 p.m. and discovered Harry Kennedy Jr., 49, who lived at the home, had been shot in the chest.
Kennedy was taken from the scene by ambulance to Sharon Regional Medical Center. Despite attempts at resuscitation, Kennedy was pronounced dead at 10:32 p.m. by Mercer County Coroner John A. Libonati, who ruled Kennedy's death a homicide from a gunshot wound to the chest.
The incident was the first homicide of 2018 in Mercer County.
The investigation was turned over to state police, who later arrested Greene for his role in the home invasion and robbery attempt. The investigation is still ongoing, and state police anticipate there will be additional charges regarding other person or persons who may have been involved in the crime.
Anyone with information regarding the incident is encouraged to call the state police barracks in Mercer at 724-662-6162.