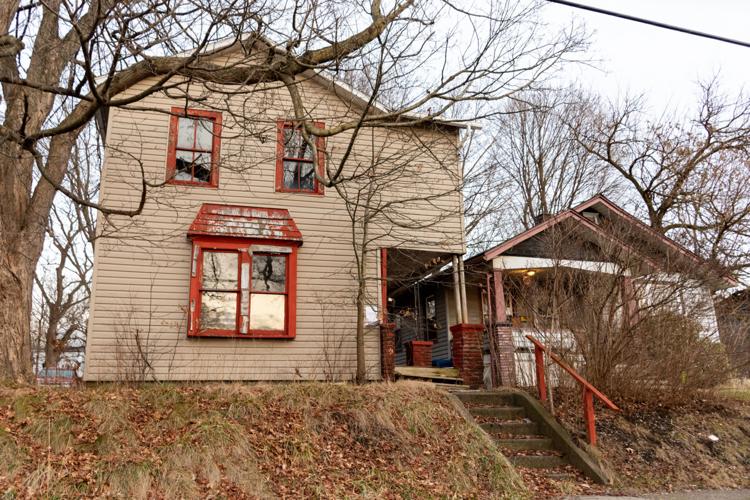 Sharon officials announced the city's plan for its next round of building demolitions Monday at council's workshop meeting.
Community and Economic Development Director Melissa Phillips said seven dilapidated homes are on track to be razed no later than Feb. 24. The next round of demolitions will focus on homes along Fourth Street, North Street, Fifth Avenue, Third Avenue, Fourth Avenue and Second Avenue.
"I gave Melissa a timeline and she's done a great job," Manager Bob Fiscus said. "We want to continue throughout the year – every two to three months – to be knocking down another 20 houses."
Two contractors – Sereday's of Masury and Siegel Excavating of Mahoning Township, Lawrence County – bid on this round of demolitions. Phillips said the bids will be opened Monday.
Since the city is familiar with the qualifications of both contractors, Phillips said the contract will likely be awarded to the lowest bidder. Council will then vote to approve the contract at its business meeting Thursday.
Due to delays at the federal level, Sharon is using the 2017 Community Development Block Grant to fund the demolitions. The February demolitions will exhaust funds available. The next round of demolitions will begin to use roughly $103,000 of the funds available for clearance and demolition in the 2018 CDBG budget.
Fiscus said he hopes the city will be able to knock down about 20 houses scoped for demolition every three months.
"In the past there has been a misconception that the staff wasn't doing everything they can (to demolish these homes) or the funding wasn't there," Fiscus said. "At this point we do have funding to make a pretty big dent in our houses, and we want to knock down every house we can."