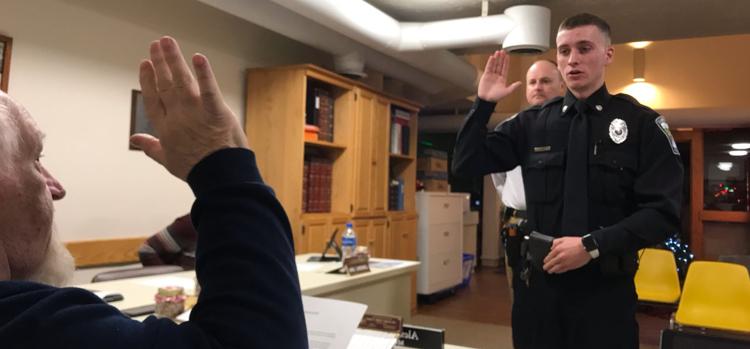 SHARPSVILLE — Borough council swore in three re-elected council members this week, and welcomed one fresh face — a new police officer.
District Judge Dennis Songer swore in council members John Alfredo, Christopher Combine and Leonard Grandy, who were re-elected to council in November.
Pastor Mike Carlin of First Presbyterian Church opened the reorganization meeting with the invocation.
Borough Manager Ken Robertson said Alfredo was re-elected as council president and Robert Piccirilli was re-elected as president pro-tempore, while Grandy was named vice president, a position previously filled by council member Kim Fryman.
All of the appointments were approved unanimously by council, Robertson said.
Sharpsville Mayor Alex Kovach swore in Corey Powell as a part-time officer with Sharpsville Police Department.