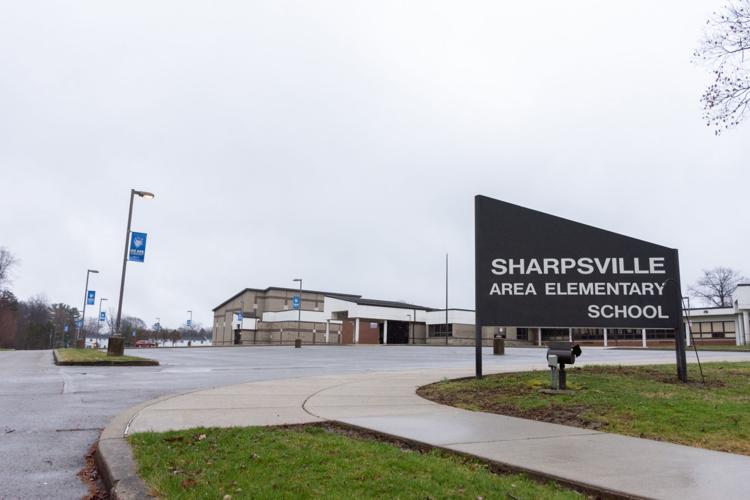 SHARPSVILLE — The COVID-19 pandemic has reached Sharpsville with the announcement that a local student tested positive for the virus.
In an announcement Monday morning to the community, Sharpsville schools Superintendent John Vannoy said he learned Sunday that a Sharpsville Area School District student was undergoing treatment in Allegheny County for COVID-19, an illness caused by the coronavirus.
The superintendent couldn't say whether the state Department of Health has categorized the student as Mercer County's one COVID-19 case, or among the 48 stricken people in Allegheny County, as of Monday afternoon.
Vannoy said the student had been in school on Friday, March 13, the last day of classes in Sharpsville before Gov. Tom Wolf ordered the closure of all school districts in Pennsylvania. However, the student had been in only the high-middle school.
As of Monday, Vannoy said he had not been notified of any further students or staff affected by coronavirus. Vannoy said he expects more information from the Pennsylvania Department of Health but did not know when.
Press Secretary Nate Wardle with the state Department of Health said an uninfected person must be in sustained contact within 6 feet of someone with the virus to catch COVID-19. With schools closed for more than a week, the student may not have exposed any other student.
He said it is important that people who feel sick should stay away from other people, and everyone should wash their hands frequently and practice social distancing.
Sharpsville Borough is also affected by the case. Borough Manager Ken Robertson said the student who tested positive might have been in contact with at least one employee on Sharpsville's road crew.
Robertson said street department workers were in self-quarantine and consulting with their physicians. Though he said the workers had no direct contact with anyone who had COVID-19, borough officials were following protocols from the U.S. Centers for Disease Control and Prevention to help stem the virus' spread.
Sharpsville officials are taking measures that include dividing the street department's workers into two crews, working alternate shifts. Borough officials have also closed the municipal building to the public.
Residents can pay their water, sewer and garbage bills through a dropbox at the building, or at First National Bank in Sharpsville.
However, residents can avoid going out entirely by paying their bills online. Robertson said borough council voted Thursday to waive credit card fees in a special meeting.
"COVID-19 is a reality in Mercer County and in our area," Robertson said. "The health and safety of o ur workers and our community go hand-in-hand."
With Wolf's announcement that public school classes are suspended for an additional two weeks, through at least April 6, Sharpsville Area School District is preparing for at-home education to start Monday. Vannoy said students will be able to work on assignments either online or with take-home packets.
School officials expect to roll out a community food program Wednesday, with food delivered to Sharpsville Gardens and St. Bartholomew Catholic Church community center, with distribution days Mondays, Wednesdays and Fridays, Vannoy said.
"On Mondays and Wednesdays, there'll be breakfast and lunch for two days, and on Friday, there will be breakfast and lunch for the weekend," he said.
Like David L. Dye on Facebook or email him at ddye@sharonherald.com.
NOTE: This story has been edited to indicate that the student was not in the elementary school during while they might have had the coronavirus.