MERCER – A New Castle man will spend 27 to 54 years in prison for the January 2018 murder of a woman outside a Sharon restaurant.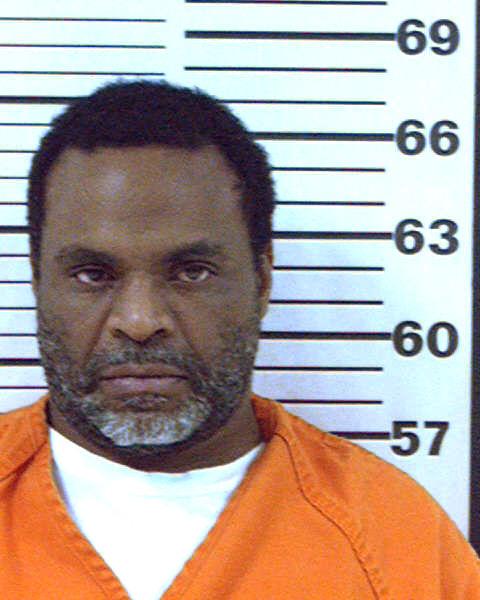 Roy Lee Johnson, 53, pleaded guilty Tuesday to third-degree murder and felony weapons charges in the case in exchange for the sentence.
"He'll be 80 before he gets consideration for parole, and I doubt he'll be alive," Mercer County District Attorney Pete Acker said.
Acker said the victim's family was relieved.
"These cases have very significant impacts on the victims. They never get past it," the DA said. "Our victim coordinators worked with them. I called the victim's family personally. I thought I owed it to them."
Police said Johnson could be seen on video Jan. 29, 2018, shooting at Sierra Nicole Madison-Clark, 30, of New Castle, behind Tony's Pizza, 628 Stambaugh Ave.
Sharon police detective Sgt. Ryan Chmura described what police believe happened that night at Johnson's preliminary hearing in February 2018.
Chmura testified that Johnson had a second girlfriend, Christine Thomas, of New Castle, and that the defendant went to Thomas' residence after the shooting. Chmura said Johnson told Thomas that police were looking for him because he had killed someone.
The detective testified to finding Madison-Clark's body in the parking lot.
An autopsy report indicated that Madison-Clark was shot three times. One shot grazed her head, one hit her in the mouth and the third and fatal shot was to her chest, Chmura testified.
Surveillance video from the pizza shop showed muzzle flashes in the car and a 30-second pause, when police believe Johnson was arranging items in the car to make the shooting look like a robbery, according to the detective's testimony.
The video also showed a man resembling the defendant holding a gun. The man shot Madison-Clark a third time while standing outside the passenger side of the car, Chmura said, adding that the man appeared to be wearing a gray sweatsuit.
Chmura testified that Johnson was wearing a gray sweatsuit when he arrived that night at UPMC Jameson hospital in New Castle to be treated for a gunshot wound to his wrist. Police believe the wound was self-inflicted.
Gerald Clark, Madison-Clark's father, said previously that the family was close friends with Johnson's family. He said that Johnson would come to the house and they would feed him. He said his daughter even supported Johnson by accompanying him to his mother's funeral in South Carolina.
"She was nice to a fault," Gerald said of his daughter.
Acker said that the case against Johnson was strong.
"The question is, do you take a bird in the hand versus two in the bush? It's a risk," Acker said. "But it brings finality. You have a definitive result. I stopped predicting juries 45 years ago."
A sentencing date has not been set.
Follow Melissa Klaric on Twitter and Facebook @HeraldKlaric, email: mklaric@sharonherald.com.