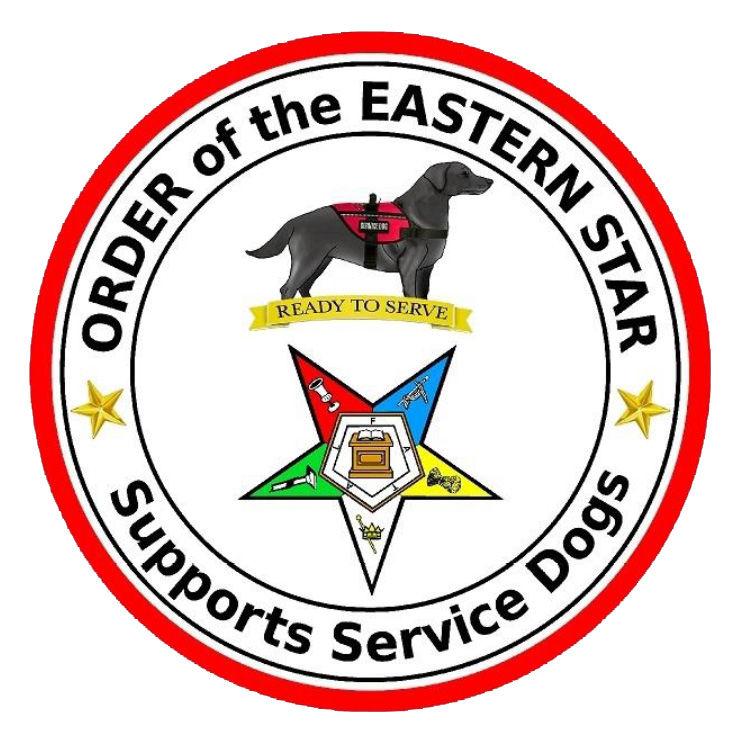 GREENVILLE — Dog lovers in the area will have a chance to show off their furry family members while raising money for those who need service dogs.
Karen Deason of Greenville is planning the "Show Off Your Dog" dog show, to support Harrisburg Susquehanna Service Dogs — which trains service dogs and connects them with clients in need, such as people with hearing loss, uncontrollable diabetes, muscular dystrophy or post-traumatic stress disorder, Deason said.
"When I talked it over with different people, I kept hearing them say 'There's a lot of dog lovers in this area who'd support something like that,'" Deason said.
The dog show will be at 1 p.m. July 21 in Riverside Park Amphitheater in Greenville, with sign-in to begin at noon. Dogs must be registered by July 17, with categories for patriotic clothing, summer wear, formal wear and superhero costumes, Deason said.
Deason is representative for the regional Order of the Eastern Star organization, which includes Century Chapter 100 in Jamestown, Farrell Chapter 156 in West Middlesex, Mercer Chapter 180 in Mercer and Stoneboro Chapter 110 in Sandy Lake.
Entry fee for the dog show is $20, with all of the funds collected going to Susquehanna Service Dogs.
"I know we've raised over $500,000 over the years, and it costs about $25,000 to train one service dog," she said. "All of the money raised in Pennsylvania stays in Pennsylvania."
The Eastern Star has hosted many previous fundraisers for Susquehanna Service Dogs, including events at restaurants, sip-and-paints and auctions. But this is their first dog show, Deason said.
The idea started with Deason's daughter, who lives in Indianapolis. She told Deason about a homecoming dog show at Butler University for bulldogs, the college's mascot.
In the Butler University contest, participants could take part in categories, including "ugliest mug" or costumes, which Deason said helped inspire categories for the Eastern Star dog show.
"I was able to watch it and thought to myself, 'That's a good idea to do a fun dog show,'" she said.
When searching for a venue to hold the dog show, Deason said she settled on the amphitheater after cost and scheduling issues eliminated two other potential locations. She had also previously heard about the renovation efforts of the "Revamp the Amp" committee and, as a Greenville resident, was familiar with the site.
"It helps us by having a venue for the dog show, and it also helps them show off the new amphitheater," she said.
Participants can call Deason at 724-588-6208 for registration or more information. Event rules require that dogs enter be people- and dog-friendly, and have all their immunizations.
Like David L. Dye on Facebook or email him at ddye@sharonherald.com.