WEST SALEM TOWNSHIP – Bounding up a staircase, Rob McLaughlin warns a visitor about the climb.
"It's pretty steep,'' McLaughlin said while showing off a unique room at his Hollywood Little Acres Bed & Breakfast. "Just take your time and be careful.''
There is a payoff in climbing the stairs. The room — a treehouse — is available for a unique purpose.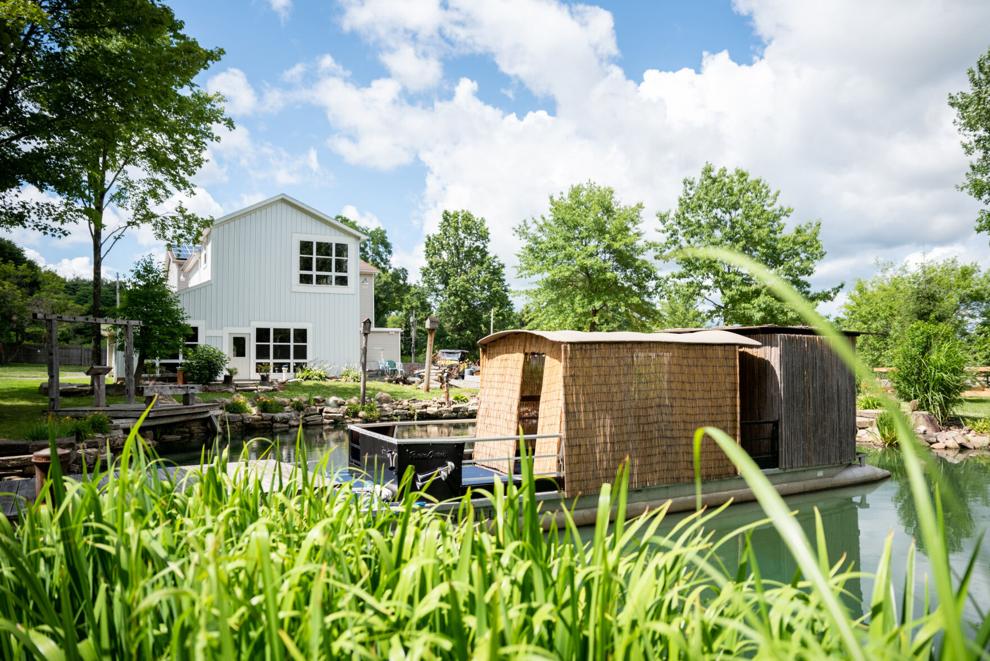 "I think I've got the area's only treehouse for rent,'' he said with a loud laugh.
The structure is supported by hefty wooden stilts. A heavily supported and preserved dead tree trunk rises close to the middle of the room, to enhance the treehouse flavor.
Its biggest drawback – there's no running water or bathroom. Those needing a night-time restroom trip have to walk 40 feet to the main lodge.
The treehouse itself has perks. The room has electric service sufficient for a small refrigerator. And there's fold-out cots and day beds for sleeping.
But the best part might be the small balcony, which offers a peaceful view of ponds and the nearby rolling countryside. 
"I wanted to create something nobody around here has,'' McLaughlin said. 
There are limits, he acknowledged. The treehouse, which rents for $135 a night, isn't comfortable during bone-chilling winter temperatures.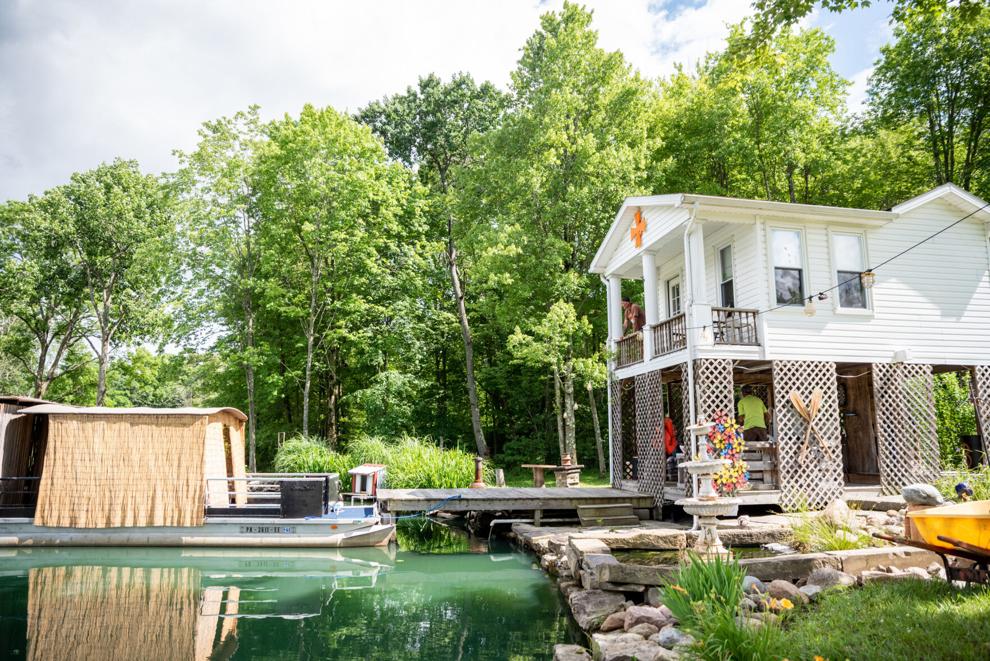 The treehouse, and the bed and breakfast is among several of McLaughlin's ventures, which also includes Mega Builders, a construction company. As a contractor, he's been able to create this tucked-away enterprise with recycled and unused material.
With the treehouse, McLaughlin estimates 90 percent of its materials were throw-away items at construction sites where he has worked or scavenged from elsewhere.
"I'm pretty resourceful,'' he said with a smile.
The property has a history, as well as a picturesque present. In the 19th century it was the home for a fruit farm, McLaughlin said.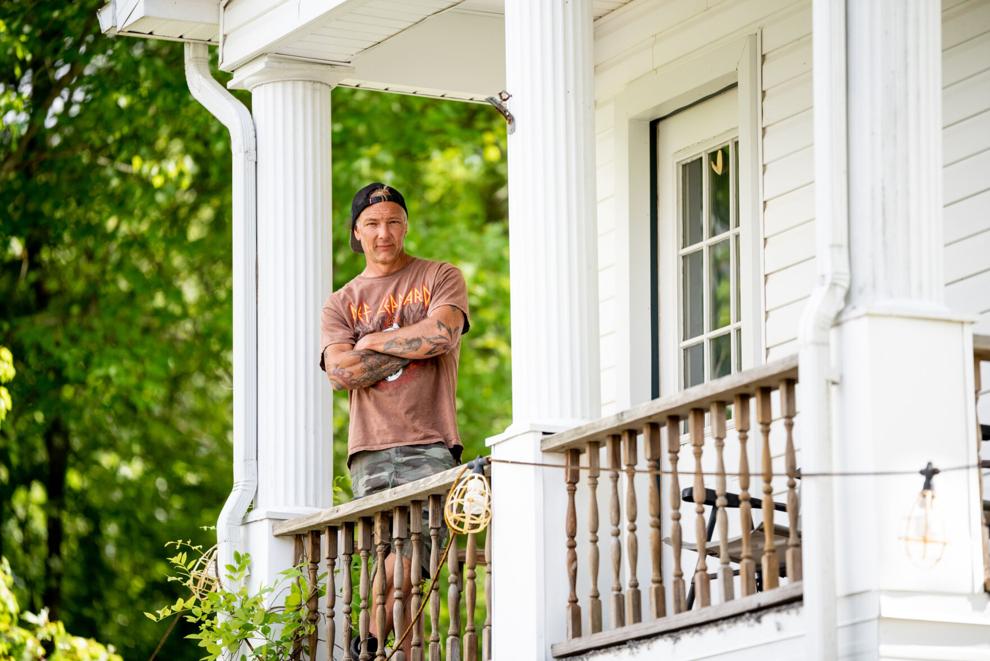 His bed and breakfast captures the rural feel that visitors should expect from a place that offers treehouse lodging. Hollywood Little Acres Facebook page describes the B&B as, "Redneck paradise built with repurposed materials from Mega Builders projects all over the tri-county area.''
And ...
"How often have you booked a hotel or motel and wanted to have fun but had to be quiet? Here at Hollywood Little Acres B&B you do not have to worry about that.''
Hollywood Little Acres, located on Orangeville Road just a few minutes from downtown Greenville, has options beyond the treehouse.
It's a true bed and breakfast with a variety of rooms — including the Master Retreat, which has its own private entrance, screened porch, private bathroom and a hot tub, at a price of $155 a night for two.
For those with tastes that lean toward the fancier, Room 420 has, for $325 a night, a three-bedroom retreat on the 2nd story above the lodge. It comes with a full kitchen, dishwasher, washer, and dryer.
But the bed and breakfast's charm doesn't stop with the rooms — two outdoor tubs offer hot baths with a view of the countryside. A large relaxed room with a mixture of tables and chairs serves as a banquet center and other spaces, including a tiki bar with side panels that open into an outside bar, available.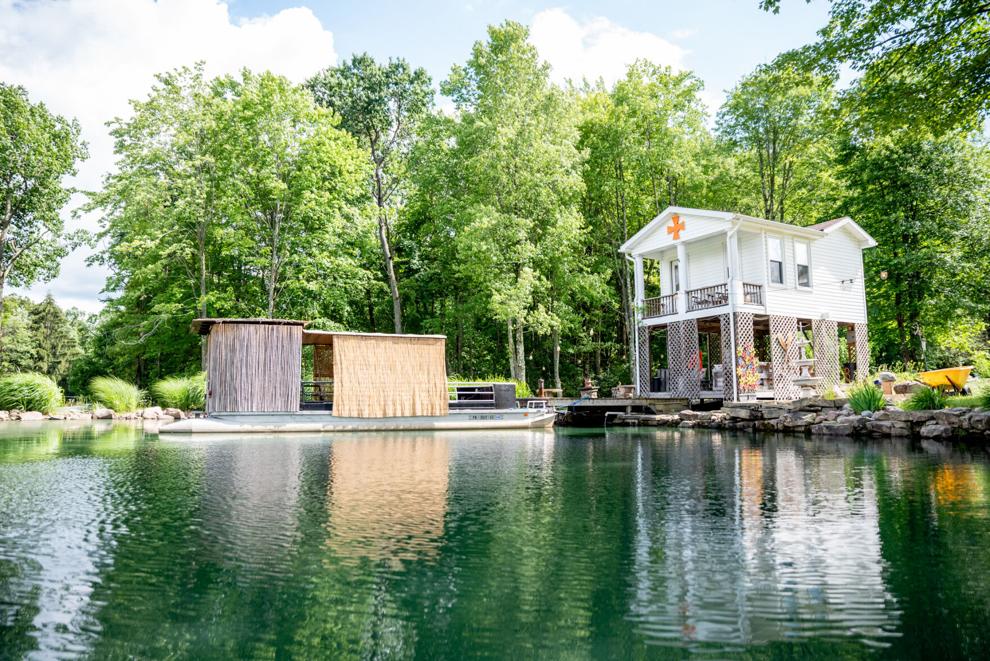 "You can host almost anything here, like birthday parties and wedding receptions,'' McLaughlin said. 
The property can provide solace for troubled minds, he said. And for some during the past year's COVID-19 pandemic, it has been just that.    
"I got a call from a friend who just wanted to sit out here for a couple hours,'' McLaughlin said. 
https://www.hollywoodlittleacres.com/