MERCER – Even with preparations for the Nov. 3 election going smoothly, Mercer County residents shouldn't expect complete local results on election night.
Thad Hall, who became director of the county's bureau of Voter Registration and Elections on Aug. 31, said it could take a week to finish counting ballots in Pennsylvania's second election offer unrestricted mail-in voting.
"We're going to be very deliberate in counting the ballots," Hall said. "It's just going to take awhile."
As of Oct. 5, the county had received, 15,439 requests for mail-in ballots — nearly twice the number of Mercer County residents who voted by mail in the June 2 primary. Pennsylvania voters have until Oct. 27 to request mail-in ballots.
With an Oct. 27 deadline to request a mail-in ballots, more than 20 percent of the county's 72,384 registered voters already plan to vote by mail, raising the prospect of 20,000 votes cast by mail in Mercer County alone.
After the primary election — when 40 percent, about 8,000, of the voters cast mail-in ballots — the county's election department finished counting votes two days after the election.
This time, with more ballots, and more mail-in ballots, cast, Hall said it could take even longer, possibly a week, to finish the count.
"The key thing is to count everything deliberately," he said. "We're going through making sure we have all the equipment we need."
Even dealing with a high-profile, high-participation election potentially complicated with a massive mail-in turnout, Hall said preparations for Election Day on Nov. 3 are going well.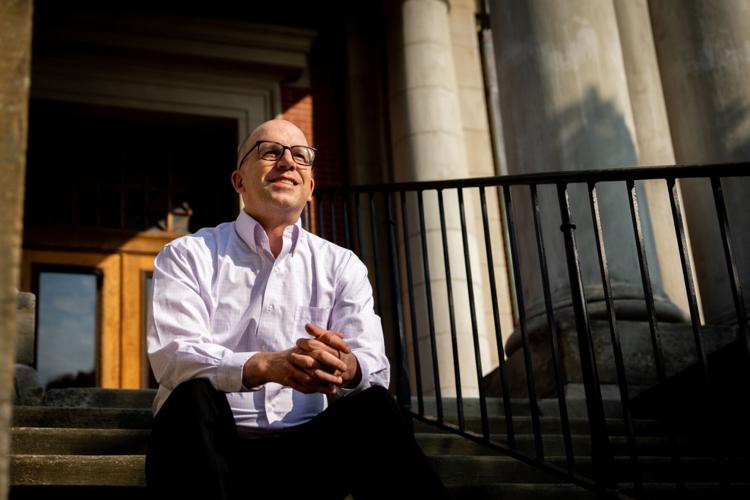 Hall said he took the position of Mercer County for a variety of reasons, including familiarity with his predecessor, Jeff Greenburg, Mercer County's former election director.
"I wanted to be closer to my family," he said. "I took the job because I knew Jeff had done a really good job here."
Greenburg left the county election office in August, after 13 years leading the department. He is now a regional director for the Vote at Home Institute, a national organization that promotes the expansion of mail-in voting in all 50 states.
Hall previously served as the elections director in Coconino County, Ariz., which includes Flagstaff. Before that he was the deputy elections director in Richland County, South Carolina. He has performed election consulting work, including offering guidance on military and overseas voting.
For him moving to a new state means he dealing with different elections laws, but he's familiar with those rules, and Hall said change is a constant in election administration.
"Every election has something to deal with," Hall said.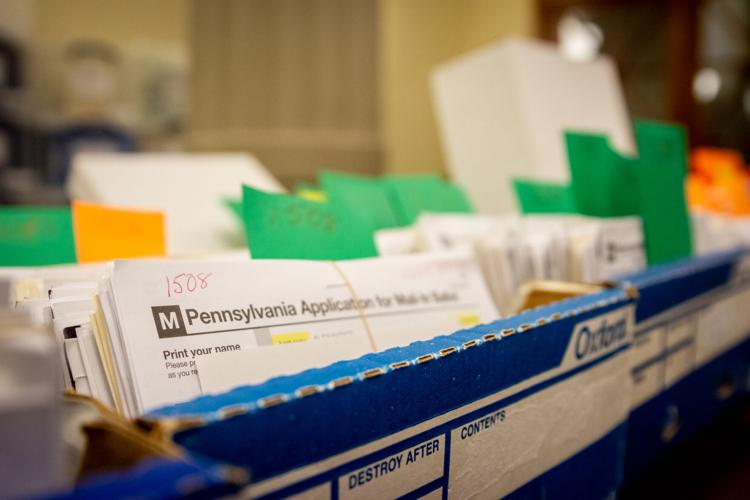 But he said Pennsylvania's expanded voting by mail regulations isn't going to be an overwhelming challenge.
A new state law, that went into effect with the 2020 primary, allowed voters in the state to apply for a mail-in ballot regardless of circumstances. Previously, Pennsylvania voters could vote by mail only through the absentee ballot process and only by certifying that they would not be able — either because of physical limitations or because they would not be in their district during election hours — to cast a vote in person.
The 2020 presidential election will be only the second mail-in voting election in Pennsylvania.
"Everything has been fine," he said. "We're working through the process of how this is going to work."
With counting the ballots, getting it done right is more important than getting it done fast — even in an election where more than 100 million people will be eagerly anticipating the result, and even in western Pennsylvania, where the outcome could determine the presidential race.
"It's a little time consuming," he said. "But we want to make sure we're counting them correctly. That we're going through the process so every precinct gets audited correctly."
He said the office is now trying to finish up voter registrations, in addition to being bombarded by absentee and vote by mail ballots.
Pennsylvania's election laws have some gaps, Hall said, and he doesn't think Harrisburg will do much to fix the issues before this year's vote.
"Legislation put in place lacks clarity in a lot of places and that makes it harder for everybody," he said. "Hopefully the 2022 election will be a lot smoother."
Hall said he would advocate loosening restrictions prohibiting anyone other than the voter to physically return a ballot because the current provisions restrict people with physical disabilities.
"Like if someone has a disability, how can they return the ballot?" Hall said. "There's no good provision for us to have somebody bring in a ballot in Pa.; the law is very unclear and it's just frustrating."
He said the state should not disenfranchise people who are older or those with disabilities.
"But the state office is doing a great job with a lot of technology issues," Hall said. "I'm sure the system was not built to handle this many by-mail applications."
The number of Republicans are 21.3 percent of the voters; 61 percent are Democrats; 7.9 percent are not registered with a party.
When ballots are coming in elections staff are already scanning them into the statewide voter registration database to make sure there is a ballot. Then, the actual process of pre-canvassing — preparing the ballots to be counted in an optical scanning machine — will start on Wednesday following the election.
Pre-canvassing is the most time-consuming part of counting the mail-in ballots. The process includes removing the security envelopes from the mail-in envelopes, checking the signatures on the security envelopes, removing the ballots from the security envelopes and flattening them for insertion into the scanning machine.
If the ballots are not in the double envelope — inside the security envelope, which is inside the mailing envelope — it is regarded as a "naked ballot" and discarded without being counted.
Under state law, county election departments are not allowed to begin the pre-canvassing process until Election Day. County election officials, including Greenburg, have called for the state legislature to allow pre-canvassing, but not counting, ballots a few days before the election, but the legislature has not adopted any measure toward that effect.
While counties are allowed to begin pre-canvassing on Election Day, Hall said Mercer County election workers will be too busy on Nov. 3 for any of that.
"On Tuesday, we're going to be busy," Hall said. "They don't let you pre-canvass in a meaningful way ahead of time."
Even though Hall is facing challenges in his first election in Mercer County, he said the process is in good hands. Hall regularly speaks with Greenburg, who has been very helpful.
Hall said Greenburg left the department in a strong position with an experienced group of election administrators.
"The office is in good shape with everything and I think we're going to be in good shape," Hall said. "I love being in Mercer County. We have a great staff and a great elections council."
Hall expects the turnout to be exceptionally high for the coming election.
"Politics is a team sport," Hall said. "This is like Ohio State playing Michigan. There's going to be a lot of people coming to the game. I expect the stadium to be full."
He said a lot of people are calling the elections office with several concerns, including security and how the pandemic will affect the election. The county sheriff's office has prepared for securing voting locations, including working through potential scenarios, he said.
Ultimately, though, Hall said he expects the election to go well and yield a result that reflects the will of Mercer County voters.
"I think people should just participate in this election like every other election," Hall said. "We just need to let the election happen as opposed to speculating constantly about everything that could happen."
Follow Melissa Klaric on Twitter and Facebook @HeraldKlaric, email: mklaric@sharonherald.com