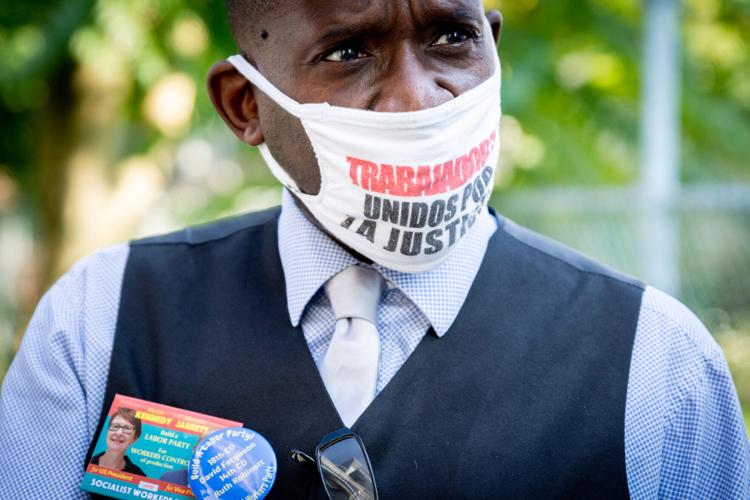 SHARON — Walking from house to house, Malcolm Jarrett and David Ferguson took advantage of the nice weather late last month to talk with local residents — sometimes handing out information in the shade of a porch, or chatting with people who happened to be working in their yards.
It's a scene not uncommon during an election season, but the group wasn't with the usual Democrats or Republicans. They were from the Socialist Workers Party, with Jarrett campaigning as a vice presidential candidate and Ferguson running as candidate for Pennsylvania's 18th Congressional District, which represents a portion of Allegheny County.
At one stop, Jarrett and Ferguson had a discussion with Jerry Meszaros, a retiree of three years who lives on Forker Boulevard in Sharon.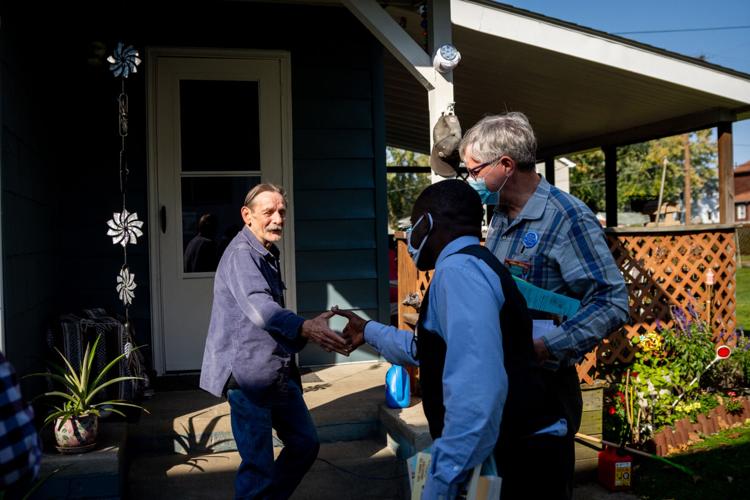 While discussing some of the issues facing working people across the U.S., Meszaros agreed on some topics — such as the danger that someone could lose their 401(k) investments due to changes in the economy that people otherwise have no control over.
"You work all them years, and for what you pay into retirement over 55 years, it isn't all that much," he said.
Though he couldn't say if the visit was going to affect how he would vote in November, Meszaros said he appreciated being able to at least have the discussion and that the two main candidates voters would choose between may not be the most ideal.
"They say they're for us to get your vote, but do they really care about the little guy?" Meszaros said.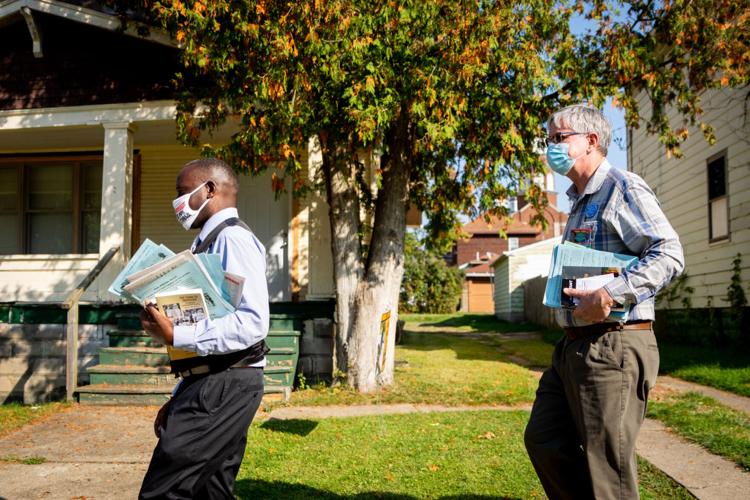 Most opportunities to get out and speak with average Americans often play out like the interactions with Meszaros, Jarrett said. Though people may not know much about the SWP or ultimately agree by the end, most discussions are positive and tend to reveal common issues people deal with, such as desire for better health coverage or pay at a livable wage.
"It's ridiculous that there are so many people who are working full-time and can't afford rent," Jarrett said.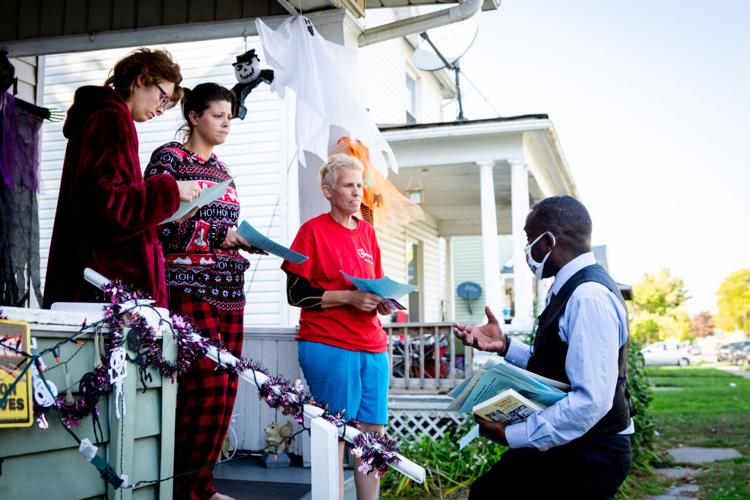 Aside from campaigning, the SWP was present at other events such as the shipbuilders' strike in Bath, Maine, and the protests against police brutality in Minneapolis, Minn., since various issues from police brutality to adequate healthcare affect working people, Jarrett said.
Even though most ballots will predominantly feature the Democrat and Republican candidates, Jarrett said public dissatisfaction with both parties has grown over recent years, with increased support not just for the SWP but for third parties in general.
"We're seeing the little bubbles right now, but eventually that's going to come to a boil," Jarrett said.
Ferguson agreed, and said he expected to see the possible end of both parties, whether they restructure or splinter into different parties, over the next couple of elections.
"The Republican Party has become the party of Trump, and the Democratic Party has become the party of the upper, middle class," Ferguson said.
However, the SWP isn't the only party trying to make its voice heard for this election.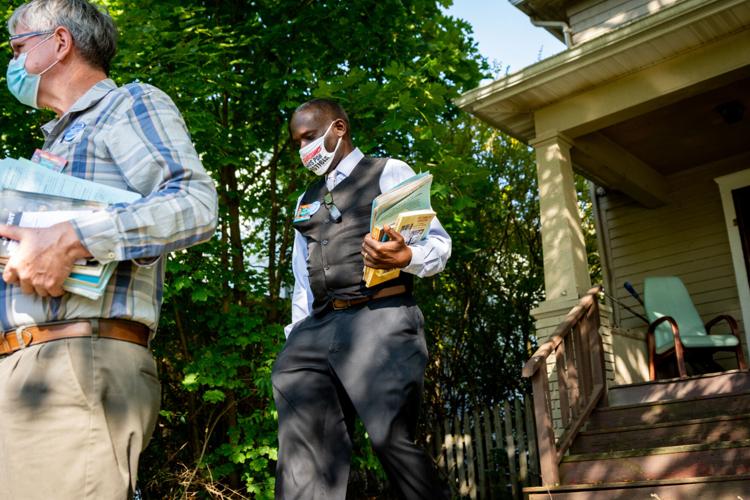 Running as a presidential candidate for the Libertarian Party, Jo Jorgensen said two of the biggest issues were bringing American troops home from their various overseas deployments and healthcare, particularly giving people a choice where they receive care which subsequently forces providers to compete and reduce costs.
"The biggest thing that I'm trying to tell people is they know how to spend their own money better than any politician or lobbyist in Washington," Jorgensen said.
Jarrett and Jorgensen also agreed that even appearing on a ballot is extremely difficult, often requiring petitions with thousands of signatures and other hoops to jump through. That interest in third parties has grown with the prevalence of the internet, which allows more voters to be reached than in previous years, Jorgensen said.
This is especially important since third party candidates often aren't allowed to participate in the debates, which Jorgensen said could have given her an advantage over the two main presidential candidates.
"If people had seen me on the stage during the first debate, I think we'd be looking at some different numbers right now," Jorgensen said.
Though she couldn't predict what the future would hold for the Democratic and Republican parties, Jorgensen said she noticed many people on the campaign trail saying they felt as if they had no control, while some volunteers with the Libertarian Party saying they were "recovering" members of other parties.
"I'd say 75 percent of our volunteers come from outside the party," she said. "They're coming on and they're saying that the old system is broken, and it's time for something new."
Like David L. Dye on Facebook or email him at ddye@sharonherald.com.